To a thoughtful eye, an entire universe may seem to exist within the smallest of scenes.
Present in the smallest pool of water, countless small organisms are carrying out biological processes—photosynthesizing, cycling nutrients throughout the food web, aerating the soil; some of life's most important processes, occurring without a sound.
We don't have to look far to find life.
When we narrow our focus on a certain plant or insect, and come to understand them better, it enriches our larger view of nature. There is much to learn and much to enjoy, even from little things like lichens.
My hope is that the following photographs from the Sleeping Bear Dunes National Lakeshore will both soothe your spirit until your next visit—and illustrate complexities of nature occurring within small scenes.
LICHENS
Though generally regarded as a single organism, lichens are actually two organisms—a fungi and an alga— living symbiotically. They grow slowly, exist in a wide range of climates all over the world, and can live for hundreds of years (varies by species).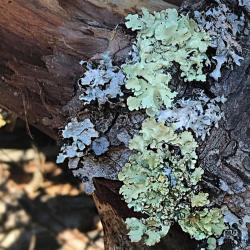 MOSSES
Mosses are often found near lichens. But while both lichens and mosses and non-vascular, only moss is considered to be a plant.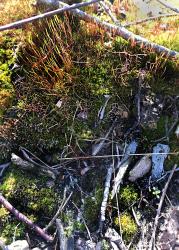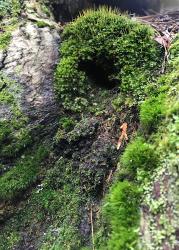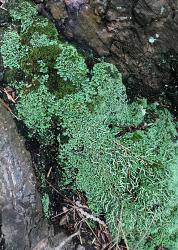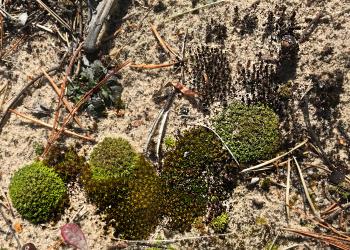 FUNGI
Ranging from unicellular to multicellular organisms, fungi are very diverse and play a key role in the cycling of nutrients in the environment. According to MSU Extension, "approximately 2,500 species of large, fleshy mushrooms grow in Michigan".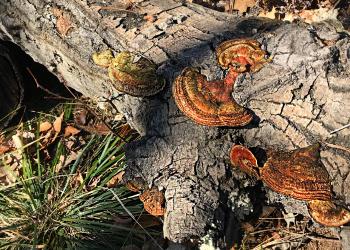 FERNS
Have you ever noticed the small bumps on the leaves of ferns? Those are spores—the way the plant reproduces.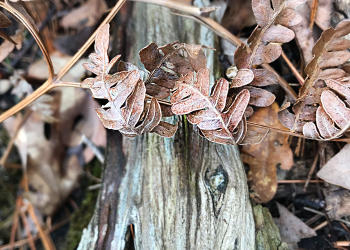 VERNAL POOLS
Vernal pools, temporary "ponds" in woodland habitats, help support the base of the wood web, as many insects use the pools at some stage of their life.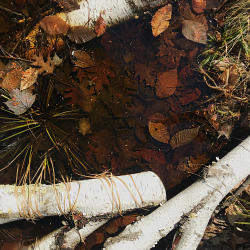 FOREST FLOOR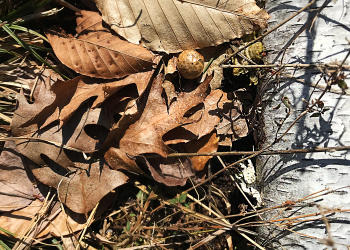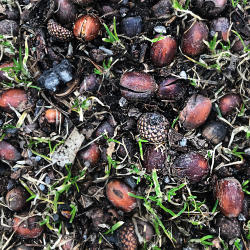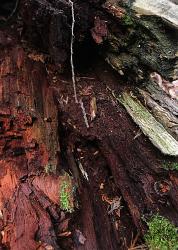 MILKWEED
An important plant for many insects, and crucial the monarch butterfly, pods of the common milkweed crack open to reveal seeds with fluffly coma for wind dispersal.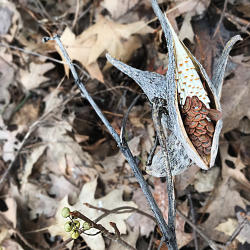 JACK PINE
This bristly conifer is well-adapted for sandy and dry conditions in Michigan. Jack pines produce distinctive cones and provide habitat for the Kirtland's warbler.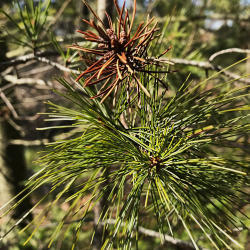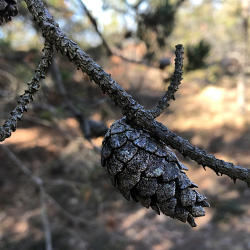 JUNIPER
Often associated with Michigan's coastal areas, the juniper plant has therapeutic and medicinal properties in the oil of its berries.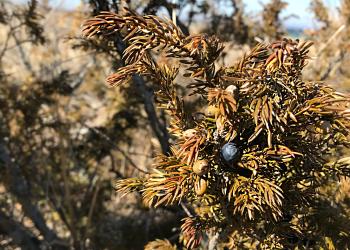 DRIFTWOOD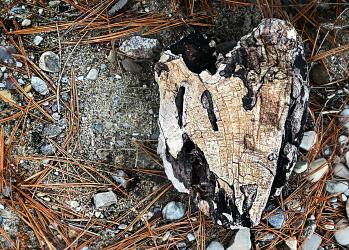 STONES, FOSSILS, BONES
Many kinds of stones and fossils are present on shoreline of the Sleeping Bear Dunes National Lakeshore.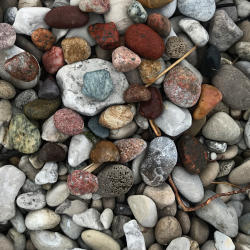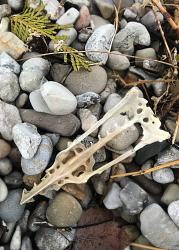 NESTS
Look up, look down…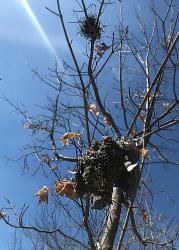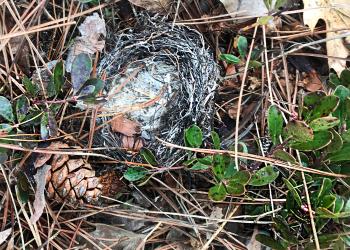 NATIONAL LAKESHORE UPDATE
As current events unfold, the status of trails and facilitates of the National Lakeshore are susceptible to change.
As reported by the Glen Arbor Sun, (in my words:) the Sleeping Bear Dunes National Lakeshore is effectively shut-down (including trails) to the public in order to protect public health for the time being.
For Sleeping Bear Dunes National Lakeshore updates:
Many difficult feelings may come up for us during this time, as we deal with complicated issues and miss opportunities to move around the world.
Awareness of the incredible complexity of life around us; of even the microorganisms living in and on our bodies, may bring us comfort; how funny that we are never truly alone. To take solace in the understanding that all living things are ultimately connected.
In the smallest of scenes and quietest moments, life is renewing, growing, persevering; not unlike our own selves.
EXERCISE
If you can,
take a few minutes.
Go outside.
Take your kids or your spouse or your dog or yourself.
Look around.
Quiet your thoughts and notice the world around you.
When you notice something that appeals to you,
sit near it. Watch. Listen.
What are you seeing that you've never noticed before?
(Bugs and plants are great for this.)
Think of a question…
…Why might this organism be living here? How does it acquire food? How does it breathe? How does it move? What role does it play in the ecosystem? Why is it that color, shape, size? What is its name?
Look up the answer.
Call a friend and tell them what you learned.
For those who this activity appeals to, consider doing this several times with sketching and note-taking, recording questions and answers. A good practice for the youngsters—but we can all benefit from finding beauty in the details—and there is so much to learn.