Everyone knows that dressing in layers is the key to staying warm and comfortable outdoors. But what does that mean, exactly? Whether you like to ski, snowboard or snowshoe, developing a functional and versatile winter layering system is easy if you know the basics.
Dress for success and enjoy the outdoor life in Northern Michigan this winter with these simple tips.
1. The Base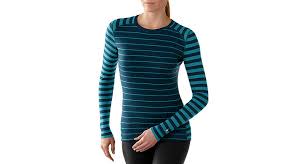 SmartWool's Women's Nts Mid 250 Pattern Crew
Think of a base layer as a second skin that serves two purposes: to insulate and wick away sweat. The big rule when choosing a good base layer (or any winter layer, for that matter) is to first avoid anything made of cotton. No cotton t-shirts, long sleeved or otherwise.  And definitely no cheap cotton long underwear. In fact, just go ahead and banish from your active winter wardrobe every stitch of sweat trapping, chill-inducing cotton.
For all-round outdoor comfort, the experts at rei.com suggest that base layers be made of merino wool (popularized by brands such as SmartWool, Ibex and Icebreaker), synthetic fabrics (polyesters such as Polartec Power Dry® or Patagonia Capilene®) or, for less-active uses, silk. Base layers made of these materials are known for wicking moisture away from the skin, which means you stay warm and dry even when you sweat.
2. The Middle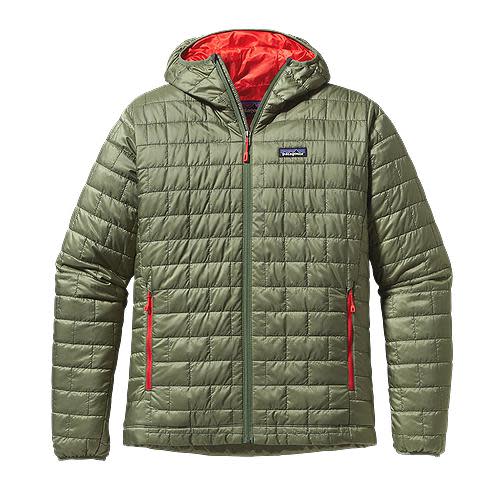 Patagonia's M's Nano Puff Hoody
Worn directly over your base layer, the mid layer is designed to offer a slight boost in warmth without adding a lot of extra bulk, according to the active clothing experts at Sierra Trading Post. STP's website offers a great layering guide for adventurous winter folks, including rundown of all the different layering fabrics on the market today.
For most winter conditions, a good mid layer could include a long-sleeved polyester or nylon shirt, lightweight wool or synthetic/fleece pullover or a fleece vest. Because of their unparalleled warmth-to-bulk ratio, garments made from natural down continue to surge in popularity among the active winter set. Patagonia's Nano-Puff line of mid-layer down insulation products is one of the most popular thanks to its functional design and durability. 
3. The Outer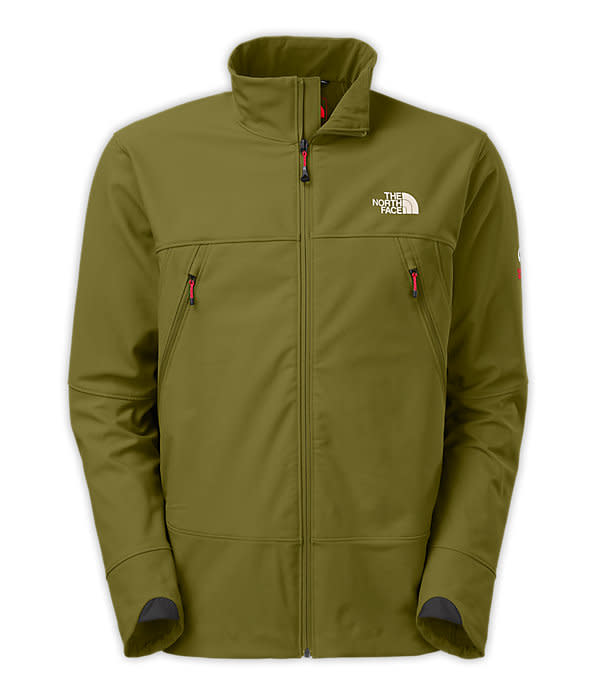 NorthFace Men's Jet Soft Shell Jacket
Northern Michigan winters can bring wind, rain, snow and sleet—sometimes all in the same day! Your protection against all these elements, and the final step in creating an all-round, snow-sports layering system, is to decide on a lightly-insulated jacket or un-insulated shell to repel snow, wind and water, all while remaining breathable.
Without a super breathable outer layer, according to the layering experts at ems.com, sweat will build up and eventually drench your base and mid layers, rendering them useless. As always, the trick is to match the outer layer to your activity level and the conditions outside. For example, highly active winter sports (such as hiking, cross-country skiing or snowshoeing over uneven terrain) might require nothing more than a windproof and water-resistant shell. On the other hand, Northern Michiganresort style skiing and snowboarding with its short runs and frequent breaks riding the lifts might require something with a little added insulation to keep you comfortable on particularly frigid or blustery days.