Four Things To Do This Spring
We got your cabin fever cure right here. From wine and restaurant tours to rescuing wildflowers, check out this shortlist and mark your calendar for these fun March and April events happening in and around the Sleeping Bear Dunes National Lakeshore.
Sips, Chips & Dips
March 19th


Join the casual fun on Saturday, March 19th from 12 to 5 pm as participating Leelanau County wineries offer everyday snacks paired with a complimentary taste of the region's best wine. This is a fantastic way to try lots of your favorite munchies and see how great they taste when complemented by wine. This is a free event. Just show up and enjoy the yummy fun.
Click here for a list of participating Leelanau County wineries and event information.
Traverse City Hunting & Fishing Expo
March 18th-20th

The largest collection of hunting and fishing exhibits in northern Michigan assembled under one roof, the 22nd annual Traverse City Hunting and Fishing Expo will take place March 18th through the 20th at the Grand Traverse Civic Center in Traverse City. Enjoy great deals on equipment and guided hunting and fishing adventures from American and Canadian guides and outfitters. Check out the cool taxidermy mounts and also be sure to check out some of the seminars from the show's 2016 guest list of featured outdoor personalities Tom Nelson, Melissa Bachman, Jada Johnson, and Kevin Johnson. 
Click here for show times and hours, admission fees and all information about the two-day show.
Glen Lake Restaurant Week 2016
April 29th (through May 7th)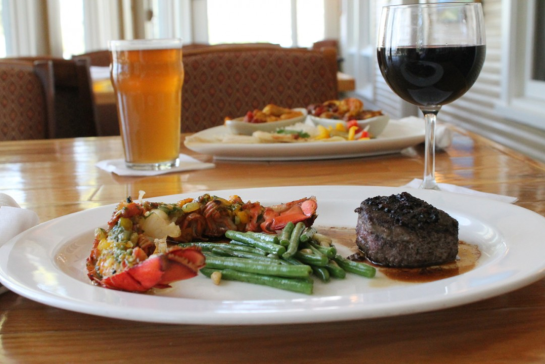 [source: visitglenarbor.com]
A local "foodie favorite" returns again this April, the week before Mother's Day. Offering everything from French fries to French cuisine, Glen Lake Restaurant Week always features a delicious array of dining options for local diners and visitors looking to discover new, local food at great prices.
Participating establishments will offer their own appetizing, three-course dinner menus for $25. Some establishments will be offering $15 lunch specials as well. And all you have to do is show up to take advantage of the various deals. For mouth-watering photos, menu offers and updates from participating restaurants, check out Glen Lake Restaurant Week's Facebook page (click here) and hit the "like" button.
Leelanau Conservancy's Annual Wildflower Rescue Meeting
April 21st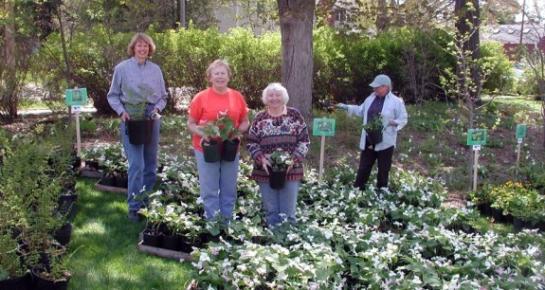 [source: leelanauconservancy.org]
Leelanau Conservancy's Wildflower Rescue Committee will hold their spring kickoff meeting on Thursday, April 21st at 1 pm at the Munnecke Room (adjacent to the Leland Library) in Leland. This group rescues wildflowers from construction sites and sells them every year on Memorial Day weekend on the Village Green. Get involved with this great group by attending the meeting. Brian Zimmerman of Four Season Nursery will speak about butterflies and pollinators. No need to register. Can't make the meeting but want to volunteer? Click here for more information, or contact the co-chairs (Patty Shea 231-256-9249 or Joanie Woods: 231-256-7154) direct.
[banner source: mlive.com]