Summer might be winding down, but there's still plenty of fun to be had in and around the Sleeping Bear Dunes. From great shopping bargains at the Glen Arbor Sidewalk Sale to the annual Harvest Stompede, here's a rundown of the most popular events and festivals happening in Leelanau County in September.
 Glen Arbor Sidewalk Sale
September 1st – September 5th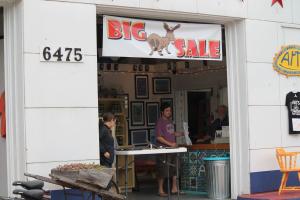 [source: visitglenarbor.com]
 Get the best deals of season, eat great food and enjoy the recreation opportunities around the Glen Lake area at this year's annual Glen Arbor Sidewalk Sale. Individual Glen Arbor merchants each have their own specials and hours, but most of the sales usually begin around 9 a.m. and last all weekend. Sales racks lining the sidewalks downtown, but remember the deals don't stop outside—there's more sales inside, too!
For more information, check out the Glen Lake Chamber of Commerce at www.visitglenarbor.com.
Harvest Stompede
September 10th and 11th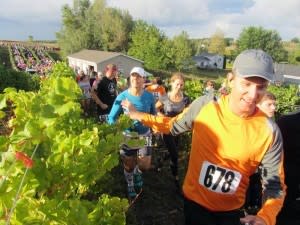 [source: lpwines.com]
This annual weekend features a spectacular race through Leelanau's vineyards followed by a self-guided wine tour along the Leelanau Peninsula Wine Trail featuring world-class wines and culinary delights that reflect the season's bounty.
The Harvest Stompede Wine Tour starts on Saturday immediately following the race. The tour takes place from 11:00 a.m. to 6:00 p.m. on Saturday and 12:00 to 5:00 p.m. on Sunday. Tickets are $40 and include a souvenir wine glass and a special wine pour and food pairing at each of 23 participating wineries along the Leelanau Peninsula Wine Trail. (Tickets do NOT include race registration.) To highlight the region's culinary excellence, each winery will be partnering with farmers and restaurants to feature local ingredients in their food pairings.
For race registration information and special weekend deals on local Leelanau County lodging, go to www.lpwines.com/harvest/.
Cross-Country Tournament At Manitou Passage Golf Club
September 11th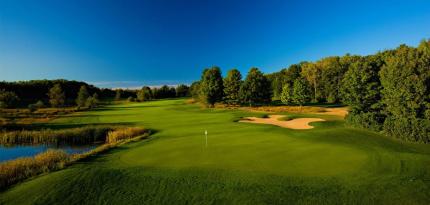 [source: manitoupassagegolfclub.com]
So what is a cross-country golf tournament, you wonder? A cross-country tournament is basically the same as a regular, four-person best ball, except that MPGC has taken the liberty of re-designing the holes (not literally).  
Instead of playing the holes as they currently are laid out, participants will play them not only in a different order, but to different locations as well. For example, you may be starting out teeing off from the #1 tee box, but your target green will be #17 instead of #1.  You might then proceed to #8 tee box and play to #7 green.  So on and so forth until you've played nine holes.
Advance registration is required by September 2nd. For more information, head over to www.manitoupassagegolfclub.com or call 231.228.6000 for tickets.
Michigan Adventure Race: Sleeping Bear Edition
September 17th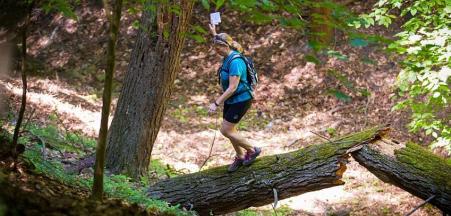 [source: miadventurerace.com]
In this 1-, 2- or 3-person team style triathlon-style event, participants run, bike, paddle, search for flags and conquer special challenges, much like in the popular CBS television show The Amazing Race. The goal for participants get as many checkpoints as you can in five or 10 hours; all checkpoints are optional and there are plenty of breaks to catch your breath. For more information and to register, go to miadventurerace.com.