Autumn brings with it a bunch of fun activities and events happening in and around the Sleeping Bear Dunes. Here's a shortlist of a few local favorites you don't want to miss.
Manitou Music Festival Poster Competition Deadline
October 1st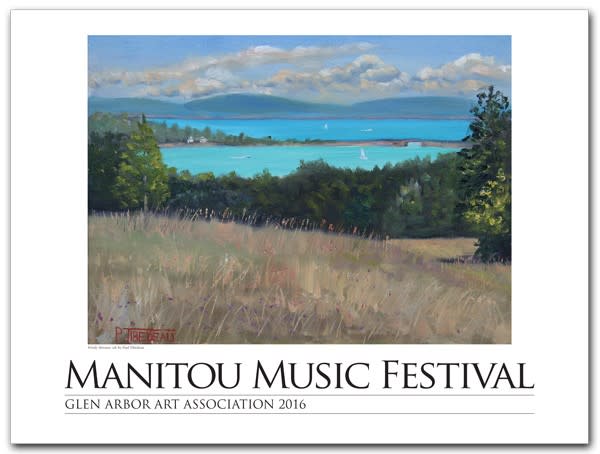 [source: glenarborart.org]
The Glen Arbor Art Association is still looking for artists to submit original paintings for the annual Manitou Music Festival poster competition. Deadline for the 2017 poster competition is October 1, 2016. The limited edition posters are hugely popular and sold through the art association and selected shops and art galleries. Competition is open to anyone who is a current member of the Glen Arbor Art Association. Subject matter must be appropriate to the Manitou Music Festival. That is, work that represents recognizable area scenes. All artwork must be original and previously unpublished. There is no entry fee. Detailed guidelines and a submission form is available at www.glenarborart.org.
GAAA Watercolor Workshop
October 3rd–6th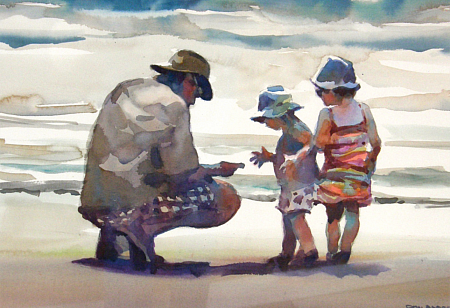 Learn fundamental and advanced techniques for watercolor painting from artist Don Andrews in this four-day seminar at The Homestead's Mountain Flowers Lodge next month.
Andrews is a nationally known watercolor artist, workshop instructor and author of the books, Interpreting the Figure in Watercolor, Interpreting the Landscape in Watercolor and Rough Sketches: Short Stories of a Traveling Artist. He has also created DVD workshop sets that are based on what he teaches in a full-week workshop: one on painting figures and one set painting landscapes, as well as his DVD, Making Watercolor Glow, taken from his original video. Cost is just $445 for GAAA members/$460 non-members. Check out www.donandrews.net for more seminar information and The Homestead (www.thehomesteadresort) for a special room-rate offer available for participating students.
The Hunt For The Reds Of October
Weekdays in October

Leelanau Peninsula has become well known for its Riesling and other cool-climate white varietals and blends. What's often overlooked, however, are the high-quality red wines being grown in the region.
"We're growing great reds on the peninsula, and we look forward to sharing them," says Alan Eaker, owner of Longview Winery in Cedar. "Our Pinot Noirs are light and aromatic, showing more of the true characteristics of the grape varietal than many other regions. Our Cabernet Francs and Merlots are bigger and more complex with a memory of the Leelanau Peninsula in every glass."
To help get beneath the surface, the Leelanau Peninsula Wine Trail hosts a fun event to explore and discover great red wines of Leelanau Peninsula. "The Hunt for the Reds of October" takes place weekdays (Monday through Friday) throughout the month. Tickets get you a complimentary pour at each of more than 20 participating wineries offering diverse red wines: big and bold Cabernet Francs and Merlots, aromatic and spicy Pinot Noirs and many more. Check out www.lpwines for ticket information along with a list of participating Leelanau wineries.
Empire Heritage Day
October 11th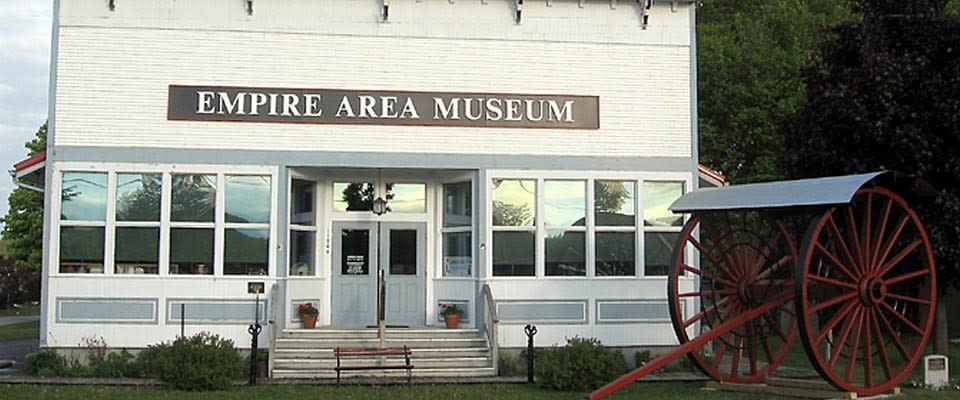 [source: empiremimuseum.org]
On Saturday, October 11th, from 1 p.m. to 4 p.m., vintage cars, tractors, bicycles and much more fill the grounds around the Empire Area Museum Complex as part of a celebration marking the 42nd anniversary of the museum. Old fashion crafts and foods will be available, too, along with a live blacksmith demonstration sure to thrill the kids. 
Families will also enjoy the town's working woodworking shop, blacksmith shop, turn of the century saloon, one room school, fire house and barn filled with all kinds of horse drawn equipment.  For more information, check out www.empirechamber.com.
Leland's Fall Frenzy
October 22nd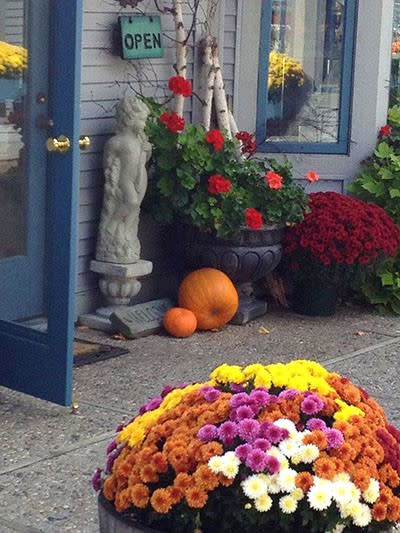 [source: lelandmi.com]
Stunning fall scenery, great food and awesome shopping deals make October a wonderful time of year to be in northern Michigan. In Leland's historic Fishtown, Saturday, October 26th, is the last day open for many businesses until next spring—and that's reason to celebrate with cider, donuts and great "fall frenzy" sales throughout downtown from 10 a.m. to 6 p.m. Check out www.lelandmi.com for more information.
Pumpkin Fest 2016
October 22nd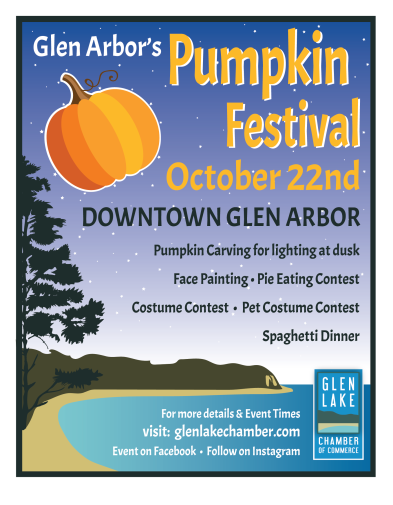 Taking place in downtown Glen Arbor all afternoon, Pumpkin Fest 2016 gives participants time to carve their artistic creations, followed by a pumpkin lighting at dusk. During the event there will be a "beer tent" for adult at Art's Tavern and fun family-friendly activities, including face painting (from 2p.m. to 4 p.m.), a pie eating contest, children's costume contest and a pet costume contest. The event will be completed with a spaghetti dinner at 6:30 p.m. in the Glen Arbor Town Hall, presented by Riverfront Pizza & Specialties.