Sleeping Bear horse and wagon tours, the Cedar Polka Fest, the National Cherry Festival, the Traverse City Film Festival and more —here's a shortlist of favorite, local happenings and events you don't want to miss.
Cedar Polka Festival
June 30th – July 3rd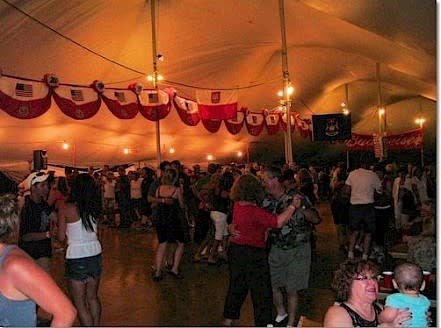 This Polish-American Leelanau Peninsula community kicks up its heels at a four-day party with hearty food, drink and continuous polka music and dancing. Check out the website below for admission prices for adults. Ages 12 and under are free when accompanied by parent. Flag raising ceremony is on Thursday (June 30th) at 5 p.m., parade on Saturday at noon and Polish mass on Sunday morning at 11 a.m. Check out the Cedar Polka Fest website for more information.
National Cherry Festival
July 2nd – July 9th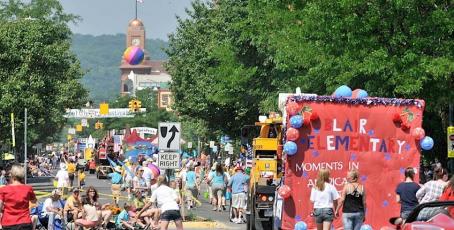 Founded in 1926, this weeklong festival draws some 500,000 visitors to 150 activities and events of which 85-percent are free. Over the years, the National Cherry Festival has received numerous awards and welcomed many dignitaries.
For this year's event dates and more information, visit the website for the National Cherry Festival by clicking here.
Port Oneida Horse and Wagon Tours
July 5th, 4:30 p.m. and 5:45 p.m.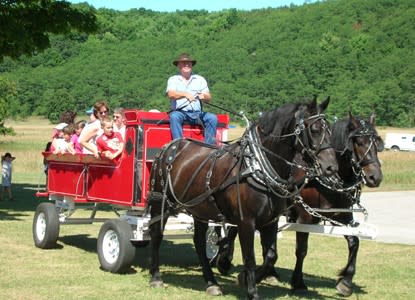 [source: nps.gov]
Explore Sleeping Bear's Port Oneida Rural Historic District by horse and wagon while you learn about the history of this significant late 1800s agricultural community. Tours start from the Olsen Farm, 3 miles north of Glen Arbor. Reservation only. Call 231-334 6103 for details and to reserve your spot. Cost is $18 for adults, $11 for children ages 4-12. Children under 4 ride free. 
Music On The Mountain With Jill Jack
July 7th, 7:00 p.m. to 9 p.m.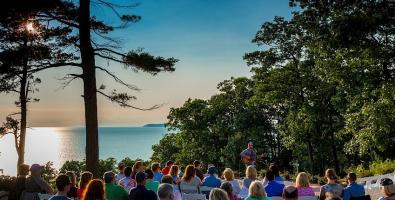 Good friends, a great view and some incredible live music await you during The Homestead's 2016 Music on the Mountain Summer Concert Series. July kicks off with Detroit's Jill Jack, an award winning singer-songwriter with 37 Detroit Music Awards and eight studio albums to her credit. Blending rock, folk and country into her own unique sound, Jill Jack is known throughout Michigan for her artistry and magical stage performances.
Tickets: $15 in advance; $20 at the event. Special ticket packages also available: $39 for your choice of 3 or $55 for all 5 Music on the Mountain concerts. For more information, call 231.334.5100, or visit www.mynorthtickets.com.
45th Annual Glen Lake Women's Club Art Fair
July 20th, 10:00 a.m. to 4 p.m.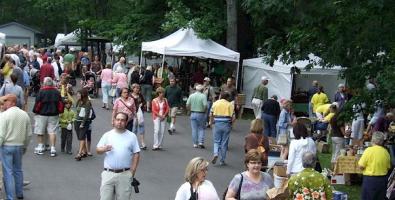 This annual event featuring more than 100 exhibitors in various media including pottery, glass, fabrics, jewelry and more will take place at Glen Arbor Township Hall.
Lunch is available including the famous "walking tacos," home baked goodies and other treats, and raffle tickets will also be available for purchase. 
Proceeds benefit the Glen Arbor community in the form of scholarships.  Over $15,000 in scholarship were awarded last year! For more information, visit the Glen Lake Chamber of Commerce website by clicking here.
Traverse City Film Festival
July 26th – July 31st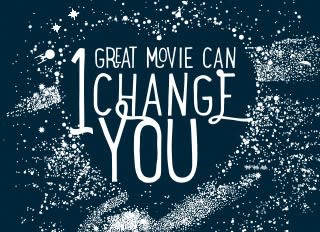 [source: traversecityfilmfest.org]
The Traverse City Film Festival is a charitable, educational, nonprofit organization committed to the idea that "One Great Movie Can Change You: Just Great Movies" and to helping save one of America's few indigenous art forms—the cinema. The festival brings films and filmmakers from around the world to Northern Michigan for the annual film festival in late July to early August.
The festival also presents classic movies free of charge on a giant, inflatable outdoor screen overlooking Grand Traverse Bay in the Open Space at dusk. Free panel discussions with directors, writers, actors, and other members of the film industry are offered daily. And an affordable film school runs throughout the festival, offering twice-daily classes for film students and film lovers.
Film schedule for the 2016 festival is currently set for release on June 24th with public tickets going on sale July 16. For the most up-to-date information of TC Film Festival shows and events, check out the festival's website by clicking here.