What May Come: Top Five Spring Events
Classic cars, wine tours and the annual Empire Asparagus Festival—the month of May brings with it a bunch of fun activities and events happening in and around the Sleeping Bear Dunes. Here's a shortlist of a few local favorites you don't want to miss.
Glen Lake Restaurant Week 2016
April 29th (through May 7th)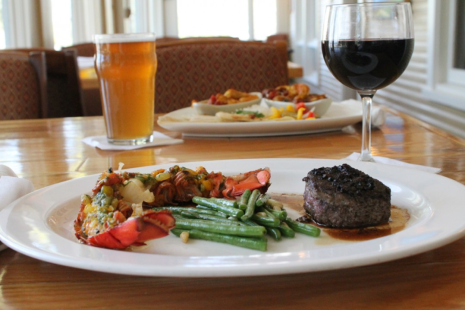 [source: visitglenarbor.com]
A local "foodie favorite" returns again this April, the week before Mother's Day. Offering everything from French fries to French cuisine, Glen Lake Restaurant Week always features a delicious array of dining options for local diners and visitors looking to discover new, local food at great prices.
Participating establishments will offer their own appetizing, three-course dinner menus for $25. Some establishments will be offering $15 lunch specials as well. And all you have to do is show up to take advantage of the various deals. For mouth-watering photos, menu offers and updates from participating restaurants, check out Glen Lake Restaurant Week's Facebook page (click here) and hit the "like" button.
Sip & Savor
April 30th and May 1st


As Leelanau Peninsula vineyards wake to the sun and warmth of May, enjoy delicious wine and food pairings at 23 wineries along the wine trail. Celebrate spring, indulge in your senses and learn more about Leelanau Peninsula wines. Most importantly, it's really fun! Take the self-guided tour by visiting the tasting rooms in any order on Saturday (April 30th) from 11:00 to 6:00 pm and Sunday (May 1st) from noon to 5:00 pm. Tickets are limited and typically sell out, so get yours today.
Tickets are $35 and include wine and food pairings at each winery and a souvenir wine glass. In addition, a $5 donation for every ticket sold goes to the Bruce Simpson Winemakers Scholarship to help students in their quest for a career in viticulture or enology in Northern Michigan.
Click here for more information and to order tickets.
Empire Asparagus Festival
May 20th, 21st and 22nd


[source: empirechamber.com]
The 13th Annual Empire Asparagus Festival is a super fun, family festival with asparagus-inspired runs, eats, a parade and much more in the quaint Sleeping Bear village in Empire. 
Friday, May 20th. Art's Tavern's Famous Pig Roast with beer provided by Right Brain Brewery and live music by Strobelight Honey, 7-10 pm.
Saturday, May 21st. 5K Kick Ass-paragus Fun Run/Walk, 10 am; Asparagus Recipe Contest/Cook-Off, Noon; "The Ode to Asparagus" Asparagus Poetry Competition, 2 pm; Empire Area Museum open 1-4pm; Asparagus Eats/Wine & Beer Tasting under the Big Tent, Noon-9 pm; Asparagus Parade TBD; BoBossa Swing Band 1-3 pm; Benjaman James & Old Mission Collective 4-6 pm; The Benzie Playboys 7-9 pm.
Sunday, May 22nd. Breakfast at the Township Hall provided by the Empire Eagles Club, 8 am-Noon.
Check out the Empire Asparagus Festival Facebook page or click here for more information on race registration, event times and costs.
61st Annual NMC Barbeque
May 22nd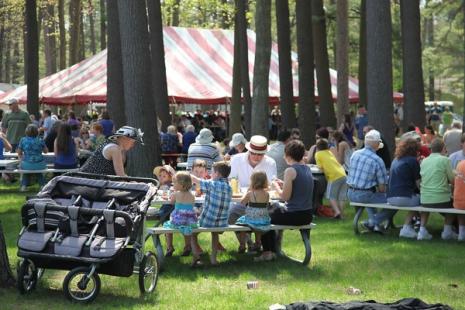 [source: nmu.edu]
Always on the Sunday before Memorial Day Weekend (11 am to 5 pm), the Northwest Michigan College barbeque brings thousands of people to NMC's main campus for an old-fashioned picnic "under the pines." In addition to great food, the picnic brings ticket holders a day of live entertainment, activities and educational displays for people of all ages. Proceeds from the NMC Barbecue help fund special projects at NMC, and tickets can be purchased online or at the gate. Click here for more information and to order your tickets.
Northport Cars in the Park
May 28th



[source: northportcarsinthepark.com]
Founded in 1998, Northport Cars in the Park is Leelanau County's longest running auto show. And it's growing. In 2015, a record 172 cars were registered for the event. Held annually at Haserot Park on Grand Traverse Bay, this unique car show can always be counted on to bring an eclectic and attractive field of classic automobiles and colorful car enthusiasts to the beautiful village of Northport.
Click here for more event details and car registration information. 
[banner source: michigan.org]