Coming out on top over the nation's most popular scenic byways — places like Skyline Drive in Virginia, Ohio's Hocking Hills and Colorado's West Elk Loop — M-22 along Lake Michigan and the Sleeping Bear Dunes has been voted the country's best road for a fall color tour. Get the latest on how the autumn colors are shaping up along with the link to the entire USA Today story.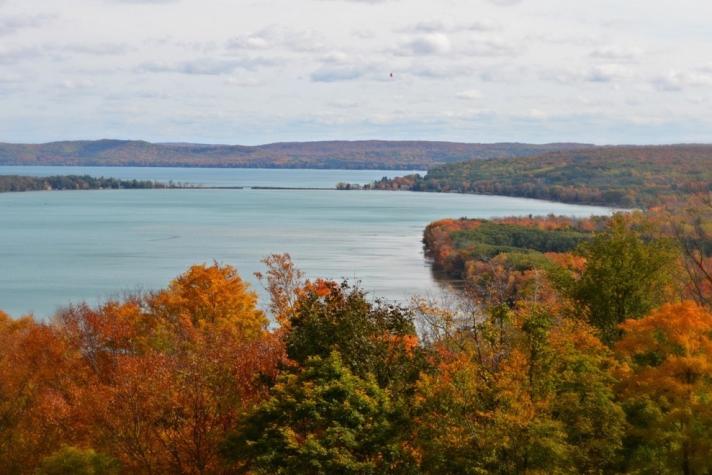 Four weeks ago, USA Today asked America's "leaf peepers" to make their pick for the best fall drive in the nation. Winning roads were announced on Friday, October 2nd with M-22 in the #1 spot. To check out the entire list of top-ten winners, along with a slideshow of fall photographs from each, click here and read the entire USA Today article.
Peak Color Still Weeks Away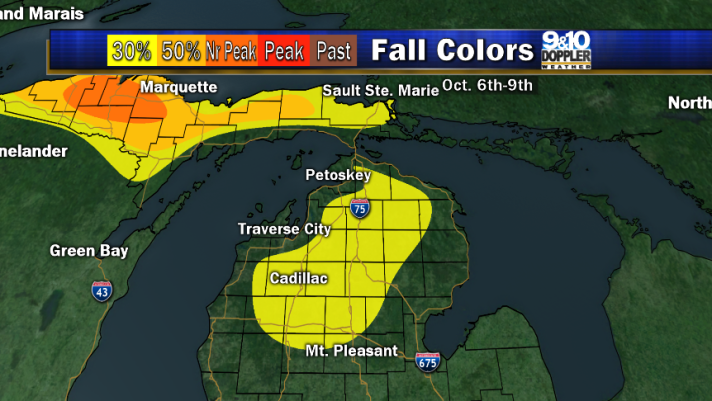 Fall color map on October 7th. [source: 9and10news.com]
Looks like predictions for a later-than-usual peak for Northern Michigan color were right on the mark. It's still pretty green along that portion of M-22 running through the Lakeshore, so there's still plenty of time to plan a fall drive.
"The leaves are changing but most lakeside locations have limited change. Large areas of color are popping but we are still a week away (if not longer) from peak conditions."
 This update comes from our favorite source for keeping track of how the fall color season is shaping up — local television news station 9&10 News.  Click here to check out their entire report along with a regularly updated map that shows the best places in the North to get your fall color fix.