Internet service is a mainstay for most people, but in spacious and roaming Leelanau County, it remains an elusive beast. However, efforts to bring high-speed internet service to Leelanau County are being led by a group called LIFT (Leelanau Internet Futures Team) – and they are making serious, sign-me-up, steady progress.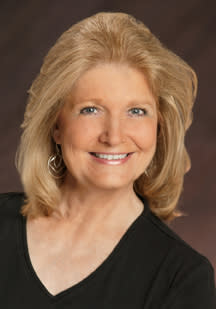 LIFT Chair and Leelanau Peninsula Economic Foundation Board Member, Patricia Soutas-Little sat down and offered us insight into the process that has been unfolding over the last several years, as well as sharing LIFT's exciting progress and what's ahead.
"There are a lot of good things on the horizon," she said. "Despite many issues, we have not given up and things are looking up!"
Since 2016, the group has worked and reworked many solutions, most recently deciding that a combination of fiber and fixed wireless broadband internet is the best solution for the terrain and spread-out population in Leelanau County. The plan is to provide service by fiber to a cellular tower, then fixed wireless service from the tower to other towers and customers' homes, farms, and businesses.
The Lay of the Land
The obstacles are many in Leelanau County. For starters, Soutas-Little said, there are 11 townships, all of which have their own set of requirements for communication companies. This makes providing service across township lines difficult.
"Internet is not considered a utility, so Internet Service Providers (ISPs) can't cross private property," she said. "There are many more restrictions, but LIFT is working with local governments to make it happen."
Secondly, ISPs are more hesitant to come on board to provide service where there are fewer users. The LIFT team took on the task of interviewing and working with 7 different companies in an effort to attract providers to the area.
"We are excited to have five of these providers who are serious about being here and working with us," she said.
The Beauty and The (Towering!) Beasts
Another obstacle is that residents don't want towers to mar the beauty of the area — which is understandable, Soutas-Little said.
"The terrain is the reason we live here," she said. "But it's becoming more and more evident that internet is a necessity for businesses, schools and, now, with the pandemic, everyday life. We have to find a solution."
The first step: LIFT came up with a way to keep tall towers at a minimum and lower costs. They facilitated the use of the 5 county-owned towers that already exist in Leelanau County, which are used for the 911 system.
A study was completed by the County in April 2020 to determine how much additional equipment the towers could hold without buckling. The study noted: Four of the towers were deemed suitable but the tower on the Government grounds would not allow additional co-location of ISP equipment. One additional tower may still be needed to ensure Internet coverage throughout the county.
It's a huge start to making service widely available, according to Soutas-Little.
Currently, three ISPs have signed contracts with the County to place equipment on county-owned towers with 2 more in talks, she said. ISPs are given a period of time "rent-free" to build their business before entering a five-year contract with the County that includes an option to renew.
The Latest Progress
The towers that are being used include:
The Maple City Tower – Elevate Net has come on board to provide service with this tower and is up and running.
The Omena, Maple City and Central Tower – Agri-Valley Communications is coming on board after the first of the year to provide service using these towers.
The Future
As for additional towers in the county, LIFT has been looking at replacing or expanding the tower at the Governmental Center, as well as building a tower on Miller Hill in the Glen Arbor area.
"However, the Miller Hill tower does not appear to be working out because it's an area designated as a park and there are deed restrictions," she said. "We can look at options such as towers that are made to look like trees. I don't know if that's a solution or not, but we keep exploring options."
Currently, the county is also looking at increasing the height of the Maple City Tower to extend signal propagation, she added.
Fiber Solutions & More
Fiber is another option being used to bring service to the area by the Grand Traverse Band. Fiber has been laid on Bugai Road, Peterson Park, Fox View, and Christmas Cove. Additional projects planned include Omena Point Road (Bayside), Northern Leelanau Township, and Northern western lakeshore.
Cherry Capital Connection also is talking with residents in select areas of the northern portion of the County about fiber projects, Soutas-Little said. However, fiber is expensive, she noted, adding that it costs $25-65k a mile.
In addition, Elon Musk has launched beta testing of his Starlink satellite project in Northern Michigan.  One of the LIFT committee members is participating in the beta test. "The options keep coming!" Soutas-Little said with a laugh.
What's Next
As LIFT continues its progress, they are working in partnership with the County to seek grant funding. A recent grant request was submitted to the Economic Development Administration to expand County's internet infrastructure just prior to the Thanksgiving holiday. As Soutas-Little pointed out, the pandemic offers everyone a new perspective regarding the need for broadband service.
"The pandemic has shown us that the internet is not a luxury," she said. "In the future, new options for increased high-speed service will continue to be available."