Summer might be winding down, but there's still plenty of fun to be had in and around the Sleeping Bear Dunes. From great shopping bargains at the Glen Arbor Sidewalk Sale to the annual Harvest Stompede, here's a rundown of the most popular events and festivals happening in Leelanau County in August and September.
Glen Arbor Sidewalk Sale
August 27th, 28th, 29th and 30th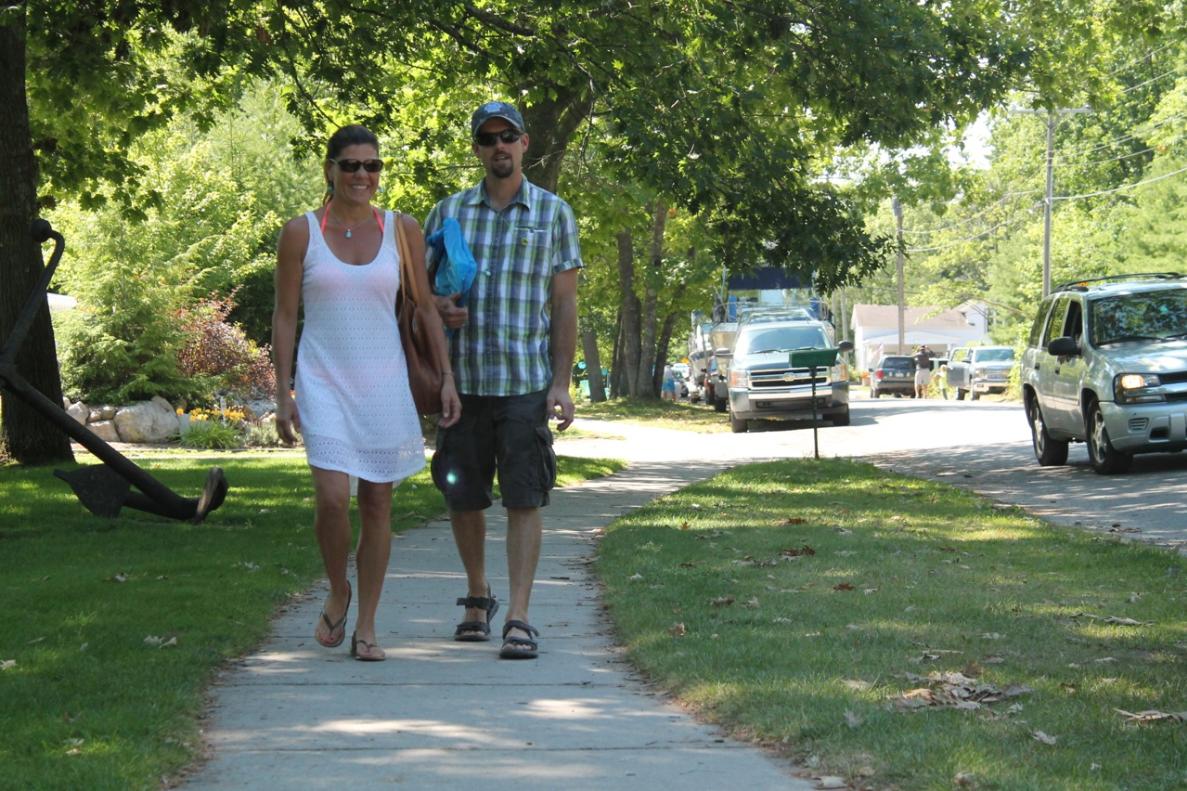 [source: visitglenarbor.com]
Get the best deals of season, eat great food and enjoy the recreation opportunities around the Glen Lake area at this year's annual Glen Arbor Sidewalk Sale. Individual Glen Arbor merchants each have their own specials and hours, but most of the sales usually begin around 9 a.m. and last all weekend. You won't be able to kiss the sales racks lining the sidewalks downtown, but remember the deals don't stop outside – there's more sales inside, too!
For more information, check out the Glen Lake Chamber of Commerce at www.visitglenarbor.com
Dune Climb Stargazing
September 12th and 27th (9 p.m.)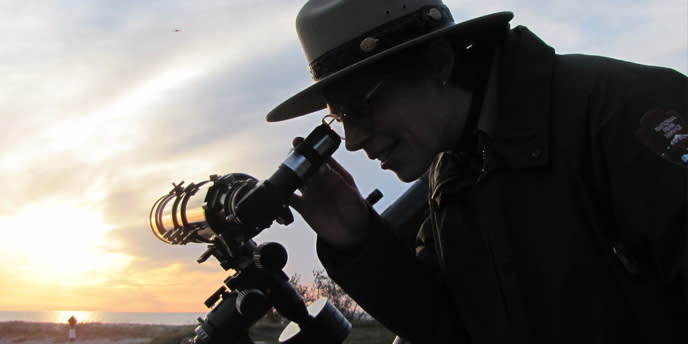 [source: nps.gov]
Learn the location of and hear the legends of the stars that fill the night sky over the Sleeping Bear Dunes National Lakeshore. With the onset of darkness, the night sky becomes visible along the Lake Michigan shoreline. The night sky opens up an experience that goes beyond daytime activities. Join Park Rangers and the Grand Traverse Astronomical Society at the Dune Climb for one of these guided explorations of the night sky.
If you already have a park pass, there is no additional cost. For more information, click here to check out the NPS website.
Harvest Stompede
September 12th and 13th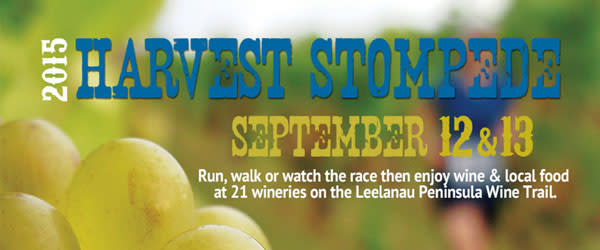 [source: lpwines.com]
This annual weekend features a spectacular race through Leelanau's vineyards followed by a self-guided wine tour along the Leelanau Peninsula Wine Trail. The Harvest Stompede Wine Tour takes place immediately after the race (from 11 a.m. to 6 p.m. on Saturday) and noon to 5 p.m. on Sunday. Tickets are $40 and include a souvenir wine glass and a special wine pour and food pairing at each of 23 participating wineries along the Leelanau Peninsula Wine Trail. (Tickets do NOT include race registration.) To highlight the region's culinary excellence, each winery will be partnering with farmers and restaurants to feature local ingredients in their food pairing.
For more information on costs, to register for the race and get the scoop on special lodging packages still available through local lodging providers, check out Leelanau Peninsula Wine Trail 

Leland Heritage Festival
September 19th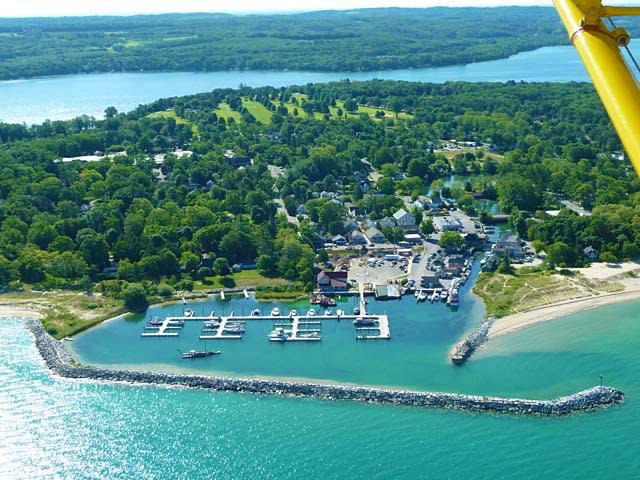 [source: lelandmi.com]
From 10 a.m. to 4 p.m., Leland and historic Fishtown is the place to catch live music, many dining and shopping specials and the ever popular Leland classic car and wooden boat show. There also the annual Native American dance demonstration performed by the Grand Traverse Band of Ottawa & Chippewa Indians at the Old Art Building. Each dancer will perform, explain their regalia, and tell the story of their dance.
Click here for a full schedule and times for all 2015 Heritage Festival events. Admission is free.