Top Fall Happenings In And Around The Sleeping Bear Dunes
From trick or treating and black Friday shopping in Glen Arbor to an annual free admission day at the Sleeping Bear Dunes, here's a rundown of the Lakeshore area's top things to do in the coming weeks.
Trick Or Treating in Glen Arbor
October 31st, 12 pm to 4 pm
[source: visitglenarbor.com]
Round up the kids and come to Glen Arbor on Halloween day for a fun afternoon of trick or treating downtown. This annual Glen Arbor tradition is open to the public and free for all to enjoy. A great way for kids to double-down on their Halloween candy haul, this fun afternoon is also a good opportunity for parents to take advantage of some great end-of-season deals from participating downtown business (which is to say, just about everyone).
 Visit Glen Lake Chamber of Commerce website for more information.
Toast The Season Leelanau Wine Weekend
November 6th and 8th or November 14th and 15th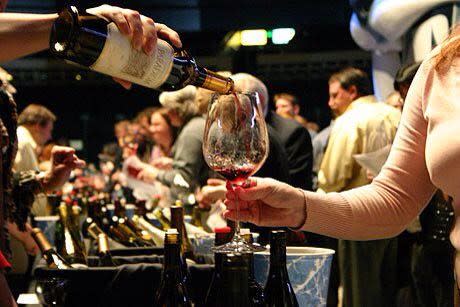 [source: lpwines.com]
Celebrate the upcoming holiday season enjoying local wine and delicious fare along the Leelanau Peninsula Wine Trail. Each year in November, enjoy tasting and touring during one of two consecutive weekends: November 7th and 8th or November 14th and 15th.
Tickets are $75 for couples or $50 for singles and include a featured wine and food pairing at 22 wineries, a souvenir wine glass and the wildly popular holiday gift. Take a self-guided tour through the tasting rooms between the hours of 11:00 am to 5:00 pm on Saturday and noon to 5:00 pm on Sunday.
Bringing your own driver or have a friend not interested in drinking? Add a "designated driver" ticket for $25 so your non-drinking friend may still enjoy food along the trail as well as the holiday gift.
Follow the Leelanau Peninsula Wine Trail website for more information.
Free Admission At Sleeping Bear On Veterans Day
November 11th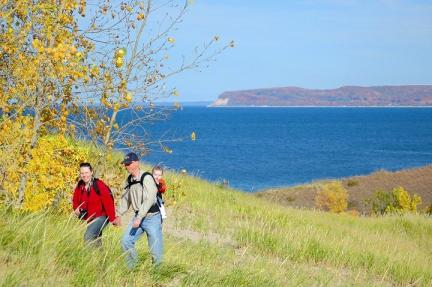 [source: Michigan.org]
America's Best Idea—the national parks—is even better when it's free. Mark your calendar on Veterans Day (November 11th) and enjoy free admission to all the trails and attractions at the Sleeping Bear Dune National Lakeshore. The "free fee" waiver includes: entrance fees, commercial tour fees, and transportation entrance fees. Other fees such as reservation, camping, tours, concession and fees collected by third parties are not included unless stated otherwise.
Check out the National Park Service website for more information on this and other free-fee admission days held at Sleeping Bear and other parks throughout the country.
Better Than Black Friday PJ Party In Glen Arbor
November 28th, 5 am to 8 am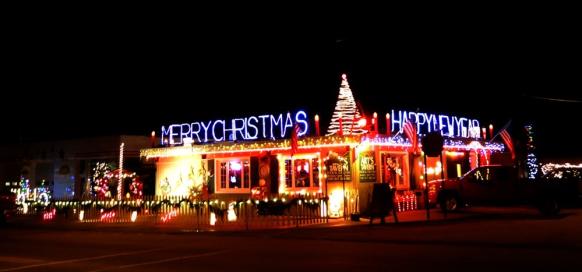 [source: visitglenarbor.com]
A Glen Arbor original, the annual "Black Friday PJ Shopping Party" is back bright and early the morning after Thanksgiving.  Shop the downtown district stores in your PJs for extra special discounts and fun. Later that day, be sure to check out the annual Christmas tree lighting ceremony and caroling extravaganza at the Glen Arbor Township Hall at 6:30 pm, followed by the "Holiday Marketplace Preview Party" in the Town Hall from 7 to 8 pm.
For more information, including a list of participating Black Friday businesses, heck out the Glen Lake Chamber of Commerce website.