By Bob Butz | Adventurist
Whether you live here or just visit, there's a secret to loving the long, cold winters of the 45th parallel. Discover something you enjoy doing in the snow.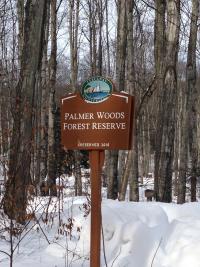 Find an activity. Have some adventure that gets the heart pumping and maybe taxes muscles you forgot you had. An invigorating day in the elements makes you appreciate more the warmth of a crackling fire. You enjoy better conversations with friends. Eating a burger comes with less guilt. And that end-of the-day cocktail or beer tastes like another.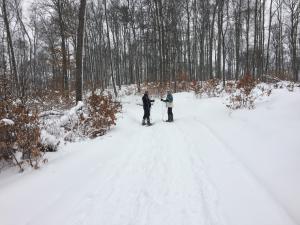 Cross-country skiing is a great way to explore new country and make winter memories with family and friends. Leelanau County's newest cross-country ski path, Palmer Woods Forest Reserve, opened in 2016 thanks to the efforts of the Leelanau Conservancy. Four miles of groomed trail with some challenging sections wind through 721 acres on a ridge above Glen Lake and caters to cross-country skiers, hikers on snowshoes and even fat-tire bike enthusiasts. When there is ample snow, trails will be groomed by volunteer from Friends of Sleeping Bear.  Follow the link for updated conditions. To access the trail from M22 north of Glen Arbor turn on Wheeler Road and proceed 3 miles to the trailhead. Click here for a detailed trail map and more information.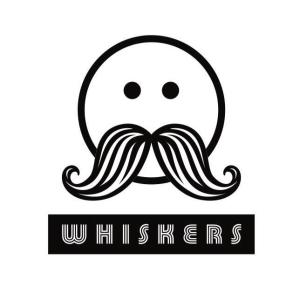 Source: thehomesteadresort.com
Afterward, grab a local brew and some pub-style comfort food at The Homestead resort's new Whiskers Bar and Grill (formerly known as Beppi's). Whiskers opens December 21st for The Homestead's annual Winter Solstice Celebration. It features cozy indoor and outdoor seating with a fire pit and patio heaters that really kick out the BTUs. Live local musicians are hand almost every night beginning after Christmas, December 26th. For a peek at the full menu, the resort's holiday music lineup and activities, click here to check out Whisker's Facebook page.