With all stores in the area re-opening for the season, we decided to take you on a tour of several new products brightening windows, charming visitors, and bringing joy to the tiny downtown streets in Leelanau County. Here, we include home goods, jewelry, local artists, and more. Enjoy!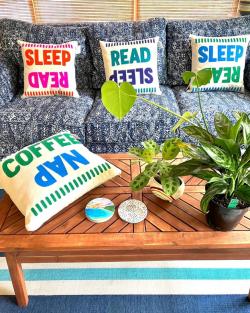 The Happy Woman, Suttons Bay (now open Sundays!)
These throw pillows are just plain fun. Can't decide what to do today? Spin one of these pillows and place in a prominent position so everybody knows your plans! The perfect pillow for your cottage or vacation home. Made with a zipper for removing the cover to clean. And perfectly cozy for a nap, should you spin lucky.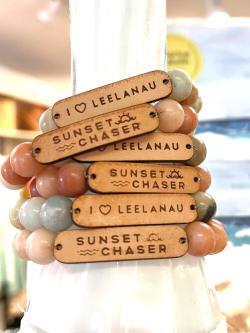 Wear your love for Leelanau for all to see with these "I ❤️ Leelanau" and "Sunset Chaser" aromatherapy bracelets. Get both and make yourself a cute lil stack. These bracelets are made of leather and semi-precious stones, and they include 3 sandalwood beads for essential oils. Leelanau bracelet is amazonite stones and Sunset Chaser is made from pink aventurine. Rub your favorite essential oil on the three wood beads to diffuse for 24 hours.
Poppy Things, Suttons Bay
It's entertaining season, and Poppy Things in Suttons Bay is here for it!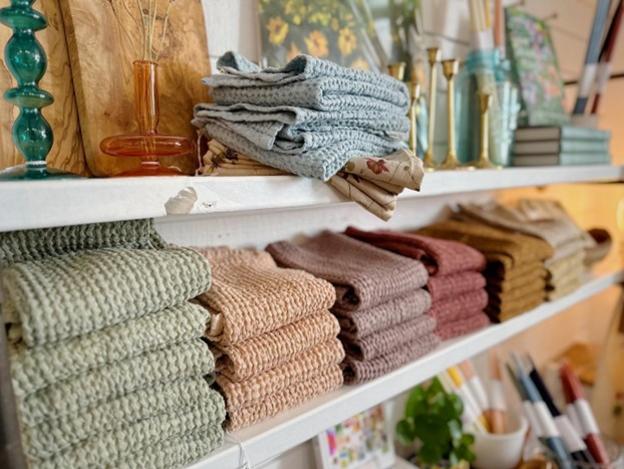 They have two linen makers they stock: 1. Their Lithuania maker offers waffle towels, ruffle tea towels, placemats, napkins, table runners, and aprons, and 2. Dot & Army in Georgia offers large napkins, made in-house with their crinkle cotton in a wide selection of colors. Poppy Things is also carrying bread bags/bread bowl covers from them. Add these for the "secret" ingredient to a perfect summer meal.
A sure sign of spring - fresh bud vases from Roe of @littletomatoglass! These are hand blown in Portland, OR, and there are three sizes available: tall, round, and squat.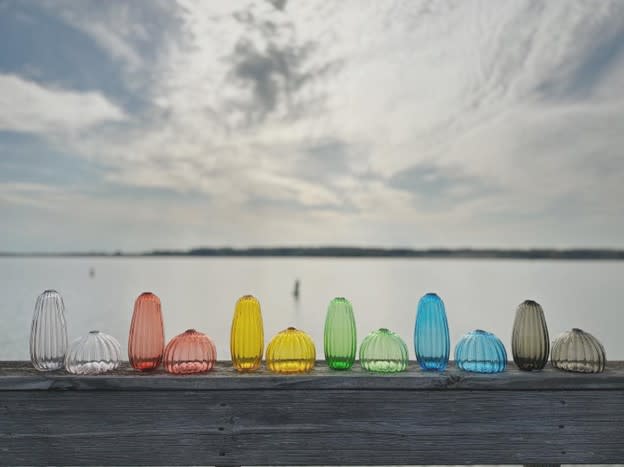 Poppy Things is offering custom colors from Roe, only found at their store. The colors: Queen Victoria Poppy, Oriental Poppy, California Poppy, golden yellow, sage, Delphinium, and moss.
Leland Gal, Leland
Leland Gal welcomes back Dig Design 1968. Artists Marcia Wright of Dig Design will be joining their artists series for an event on Monday, June 26th from 4-7 pm. Marcia is a creative wizard for revamping vintage wearable art from pieces ski + sea, denim, blazers, hoodies, and old-school fun. This picture says it all!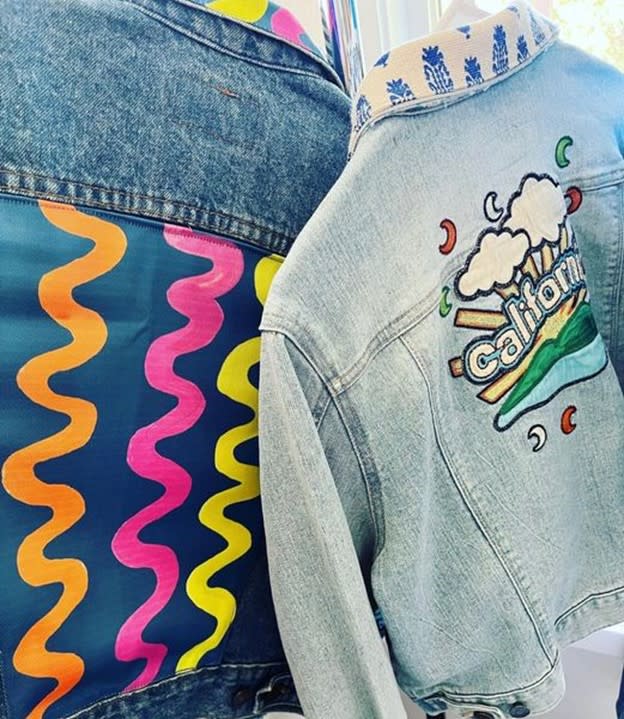 Also, Maria Tucker of Maria Tucker Jewelry will be the third and final artist that will be joining Leland Gal on Monday, June 26th from 4-7 pm for their summer artists popup!
Maria is a skilled goldsmith, landscape architect, painter, drawer, natural dyer, and naturalist. She finds herself inspired by nature every day!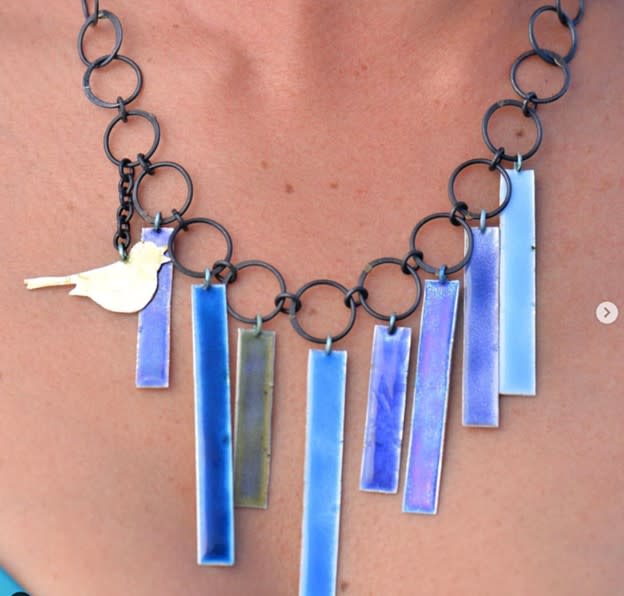 Cottonseed Apparel, Glen Arbor
Cottonseed has added more for the home this year, including these planting pots in 4 different color options, offered in 5 different sizes. Here's a sneak peek at how they've used them around their office to make the interior more lively! Visit their store in Glen Arbor to see these scattered throughout the building for purchase.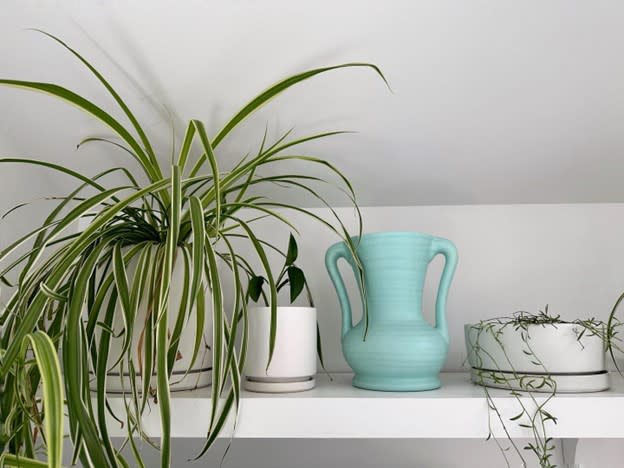 In addition, Cottonseed has beautiful new collections from notecards to journals to coffee mugs. Adorable overload! Here's a pic of a new display at their store:
Field Trip, Empire
Opening for their second season in Empire, Field Trip welcomes back an instant fav - vendor Katherine Gramann, owner of Lake Effect Co. Katherine's lake-loving apparel and accessories epitomize summer lakeside life. Her pieces are comfy and give back to protecting our waters too. Who could resist?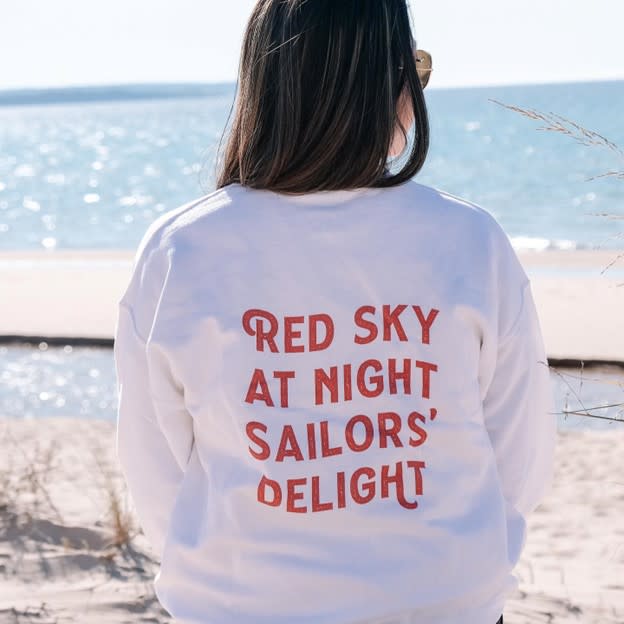 Field Trip also has new vendors this year, including Northport Workshop. Based in Northport, these candlesticks, bud vases, and bowls are all locally lathed by maker and artist, Ted Foley. As a nature enthusiast and Leelanau local, every piece is inspired by Northern Michigan. Check these beautiful pieces out for yourself, in-store.
The Find North, Northport & Leland
The Find North is a lifestyle general store, specializing in gifts, home goods, baby clothing and gifts, men's and women's accessories, and women's clothing. With a strong focus on variety and quality, and a commitment to curate the best of all goods, check out their perfectly Northern Michigan bandanas and fun-loving Leland pencils: