Photos by Kristina Lishawa Photography.
The snowy owls are back for the season! Come late December through March, eagle-eyed birders often catch a glimpse of the mighty snowy owl right here in Leelanau County. We chatted with Brian Allen, president of the Manistee Audubon, for tips on finding one in our area this winter. Here are some tips and facts about the magnificent raptor.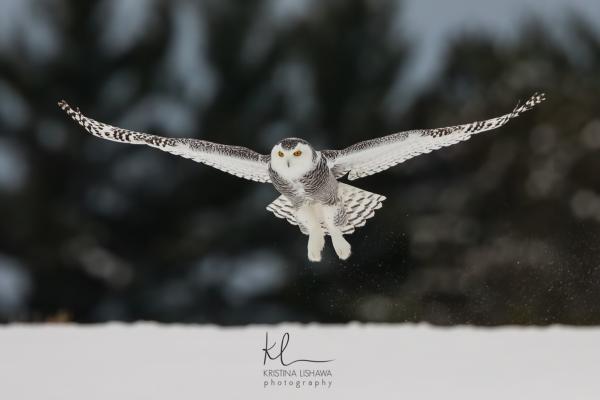 Where are the best places to spot snowy owls in Leelanau County?
Where else might I find them nearby?
Traverse City's baseball field near Chum's Corners is worth the drive. They have regular snowies show up each year and perch on the light poles at the stadium. They can also often be seen perched on a lumber business near the stadium - aptly named Preston Feather!
In nearby Manistee County, Arcadia Marsh is a hot spot as well.
Allen did point out that this has been a quiet year for snowies. Some years are lighter than others, he said, depending on the lemming population in the Arctic. When the lemmings are high in number, there is plentiful food for the snowy owls and more of the hatchlings will survive to make the migration to Michigan. This year, however, reported sightings are down. Allen said it could be due to lemming population being down as well. "It changes every day, but as of early January, we had heard of a couple in Traverse City and one in Saginaw so far," he said.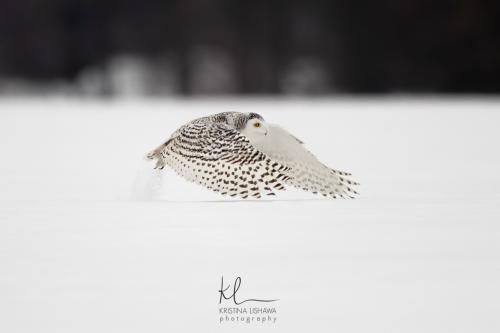 What do the owls look like?
Of course, the snowy owls are famous for their white coif! The owls that are entirely white are the males, while those with gray banding are females or younger, immature males. Males are generally smaller than females.
They can reach up to 27 inches in height, with a wingspan over 50 inches. Snowy owls are the largest North American owl species by weight… they are still lightweights though, at around 4.5 lbs.
Where should I look for them?
In open fields
Perched on light poles or telephone poles
In trees on the edges of fields
Any time during the day. (Allen said that's the great part of looking for snowies – they hunt during the day so you don't have to get up early to see them!)
Because owls hunt during the day, they will grab anything on the move in the fields! From mice and raccoons to birds and even other raptors.
One tip – Allen says to use your car as "blind" and stay in your car if you spot one. "Be sure to give it distance and respect, and don't stress the bird," Allen said. "One thing to remember is that if the snowy owls are in our area, it's because they've had a very stressful life. They are hungry and fleeing their home and looking for food to survive the winter. Any extra energy expended can be dangerous for them."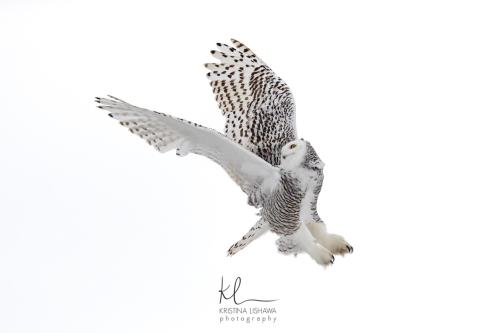 Where can I learn the latest on owl sightings near me?
Visit ebird.org. Here, you can log your own sightings and see others as well.
Michigan Birding Discord. Visit the Jackson Audubon Group to find out how to get the Discord app and find the Michigan Birding group.
Project Snowstorm follows "tagged" snowy owls on their migration. Check out the maps that show the amazing journey a handful of their owls make each year!
Allen added one last fun snowy owl story – a snowy owl has arrived in Los Angeles this year for the first time ever. "Hundreds of Californians are going every day to see this once-in-a-lifetime bird!" he said. The story just appeared in the New York Times.
Now that the migration has begun, keep your eyes peeled for the snowy wonders and we hope you'll get a chance to enjoy their Michigan visit!