By now, you've probably heard about all the incredible movies on the docket for the 11th Annual Traverse City Film Festival (July 28th-August 2nd). General public ticket sales for the festival opens this Saturday, July 18th.
Here, you'll find links to all the information you'll need to get your "big city" movie fix, along with a rundown of other popular activities in and around the Sleeping Bear Dunes in the weeks to come.
Traverse City Film Festival
July 28th-August 2nd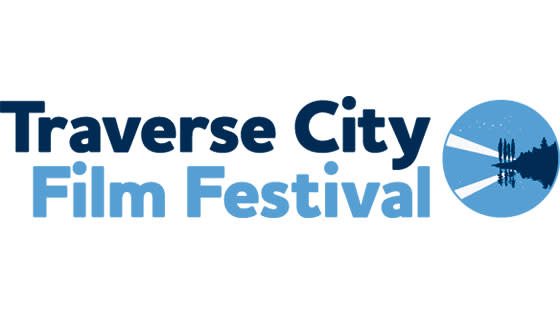 [source: traversecityfilmfest.org]
The 11th Annual Traverse City Film Festival opens with The End of the Tour on July 28th, a moving drama about the writer David Foster Wallace. In all, the 2015 festival is set to feature more than 200 films for adults, plus Kids Fest and new "#Tween" movies. Movies include popular Traverse City Open Space outdoor films (free), Movies on a Boat, and Cinematic Tour movies in popular, small theaters from Sutton's Bay to Manistee (including the Cherry Bowl Drive-In in Honor). Special screenings pay homage to filmmakers Robert Altman, Roger Corman, Orson Welles and Charlie Chaplin. Celebrities making personal appearances include actress Geraldine Chaplin, daughter of Charlie Chaplin; Kathryn Altman, wife of Robert Altman; and Corman, this year's Michigan Filmmaker honoree.
Click here for ticket information and the full TCFF 2015 film guide.
Manitou Music Festival Benefit Concert At The Homestead—Jeff Haas
July 22nd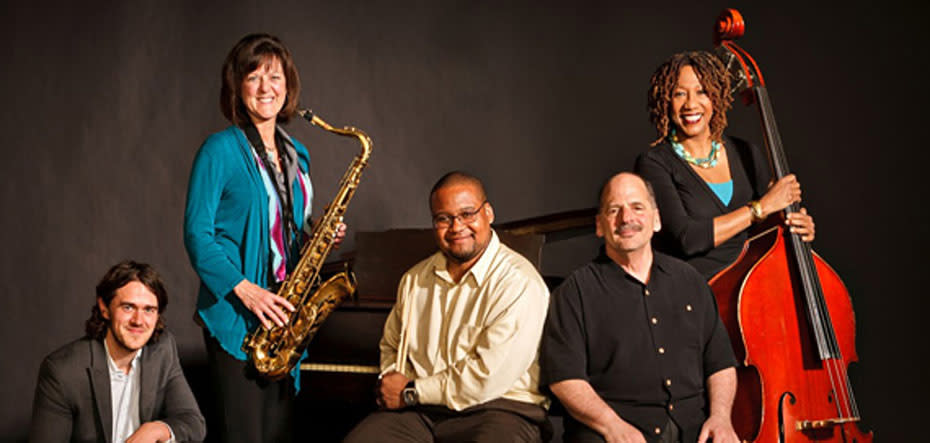 [source: thehomesteadresort.com]
Well known to many local jazz enthusiasts, Jeff Haas is heard weekly on Interlochen Public Radio's The New Jazz Archive and at other venues that feature his trio, quartet and quintet. The Quintet will perform from 7 p.m. to 8 p.m. at the top of Bay Mountain at The Homestead. Familiar and new jazz tunes will fill the air as the sun sets over Lake Michigan. Jeff Haas comes from a musical family. His father, pianist Karl Haas, was his first teacher and was well known throughout Michigan. No carry-in food, drink or chairs please.
Refreshments available for purchase. Chairs are provided. For ticket information, call Glen Arbor Art Association at 231.334.6112.
Running Bear 5K Run/Walk
July 28th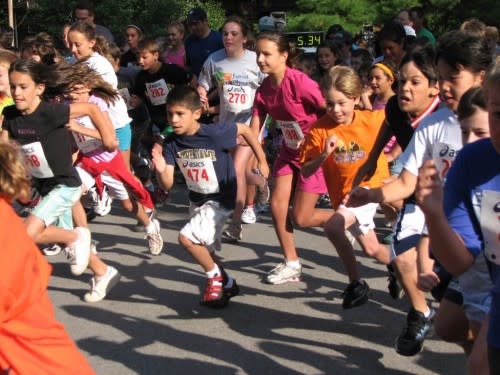 [source: thehomesteadresort.com]
The whole family can participate and enjoy a great day of fun and prizes at the Glen Arbor Women's Club 9th Annual Running Bear 5K Run/Walk & 1/2 Mile Kids' Run happening the end of July. Registration is possible online or on race day from 7:30 a.m. – 8:45 a.m.  The Run/Walk begins in front of Cherry Republic at 9:00 a.m. The Kids' Run is at 9:05 a.m. Prizes are awarded for the top times in the overall male and female categories along with 1st and 2nd place for men and women, boys and girls in nine other age categories.
An "after run celebration" will offer bystanders and participants lots of food and a prize drawing for over 50 raffle prizes. The 1/2 Mile Kids' Run has participants receiving a ribbon and a coupon for an ice cream cone from Riverside Ice Cream.  Cost for the 5K is $15 ($18 the day of the Run) and $5 for the Kids' Run.
For more information, or to preregister, check www.runningbearrun.com or call 231-334-7363.
Port Oneida Heritage Run
August 1st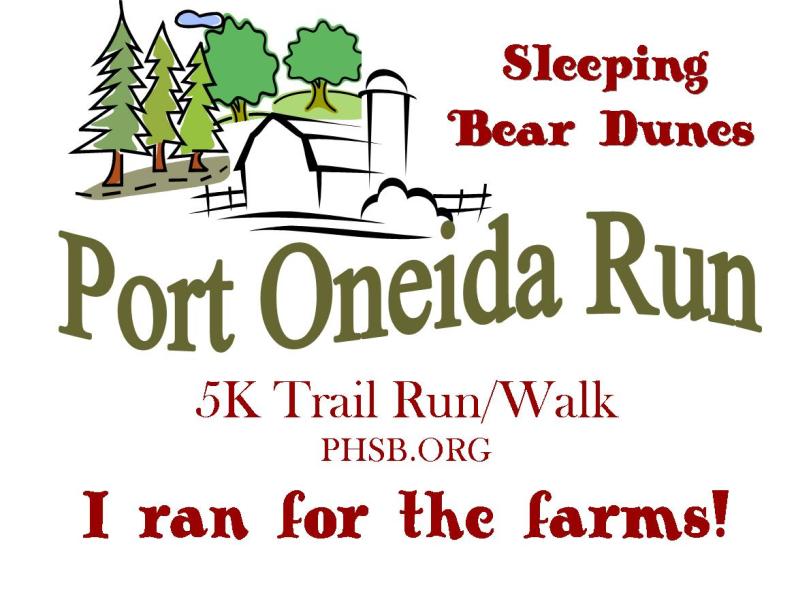 [source: phsb.org]
Run for the farms and support historic farm preservation in the Sleeping Bear Dunes National Lakeshore. The nonprofit Preserve Historic Sleeping Bear is offering two runs this summer: a challenging 5K trail run/walk on the Bay View Trail and the Tiller's 10K on the Bay View Trail, back gravel roads and a portion on the Lake Michigan beach.
Both runs offer a unique tour of the Port Oneida Rural Historic District.
The looped courses meander through the fields and hills of the pastoral landscape of farmsteads from the late 1800s. Afterwards, take a swim on the beautiful beaches in the National Lakeshore. Run with your friends, family, or come to cheer them on.
Children start the day off with 1/4 mile "Schoolhouse Dash" from the Olsen barn to the historic one-room schoolhouse on the Bay View Trail. Registration cost for children 9 and under is $5 (no pre-registration).
Registration deadline for professional chip timing ($28) is July 30th. After July 30th registration price is $33. Online registration closes Thursday, July 30th at 5pm, and walk-on registrations are welcome. For mail-in registration, use this downloadable form, which must be received at the PHSB office by July 30th. 
Leelanau Farmers Markets
Now through September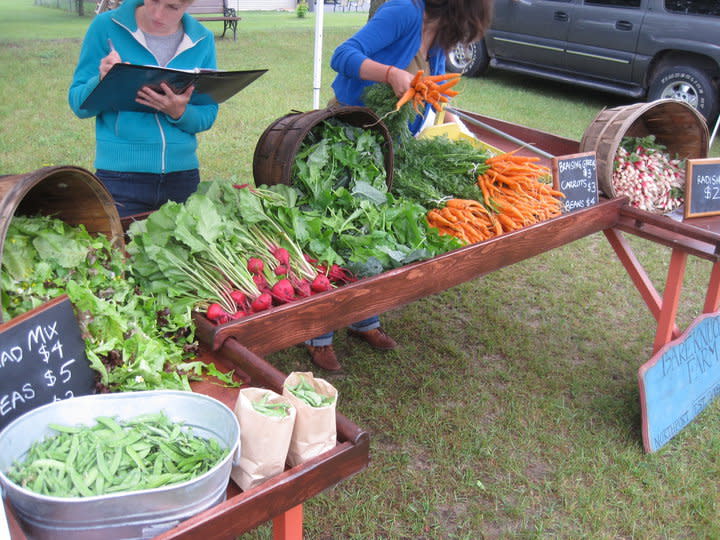 [source: leelanua.com]
No matter where your weekend travels take you this summer, you're never more than a 20-minute drive from some kind of farmers market happening in and around the Sleeping Bear Dunes. From Empire to Glen Arbor and all along the M22 corridor, you'll find fresh Leelanau Peninsula produce and local products on sale every Saturday and Sunday throughout the growing season. For a complete list of locations, check out the website Leelanau Farmers Markets, a non-profit organization founded with the goal of improving the marketing of local farm products and preserving county farmland.
Small Plates
August 13th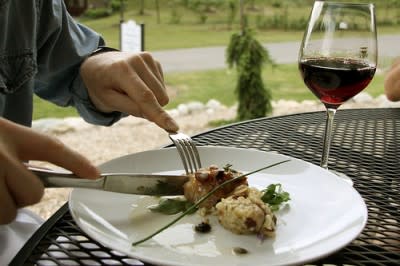 [source: lpwines.com]
The Leelanau Peninsula Wine Trail's wildly popular "Small Plates" event returns in this August. Participating Leelanau wineries offer a full glass of wine with a well-presented and substantial tapas dish in their tasting rooms. Many of the wineries work with chefs to prepare and serve the pairing, and the event is designed to be an upscale, gourmet food offering, catering to culinary aficionados.
Tickets are $15 per seating, and you may get tickets for one, two or three seatings. Seating times are roughly 6:00 p.m., 7:00 p.m. and 8:00 p.m. Tickets must be ordered in advance for this event and always sell out quickly, so be sure to get your tickets today.
Click here for more information and tickets.