National Geographic naming Sleeping Bear Point one of the world's most beautiful beaches wasn't the only news coming out of the Lakeshore this month. Sledding down the Dune Climb, citizens scientists donning scuba gear to understand avian botulism, local residents raising a "not in my backyard" court fight about the Sleeping Bear Heritage Trail—Check out links to these stories and more in this roundup of recent news from around the web.
Citizen Scientists Going Deep To Understand Avian Botulism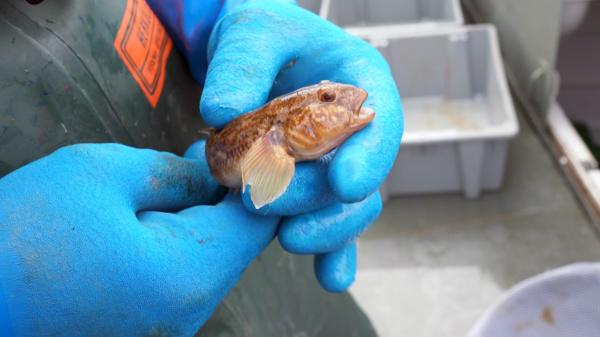 Every year near the end of summer, dozens—sometimes hundreds—of waterfowl and shorebirds stricken by avian botulism can be found washed up dead on Lakeshore beaches. For years, citizen scientists have come to Sleeping Bear to study the changes taking place in Lake Michigan in an effort to understand why. Click here to find out how scuba divers are now helping understand Lake Michigan's changing underwater ecology.
The Dune Climb—Mother Of All Sledding Hills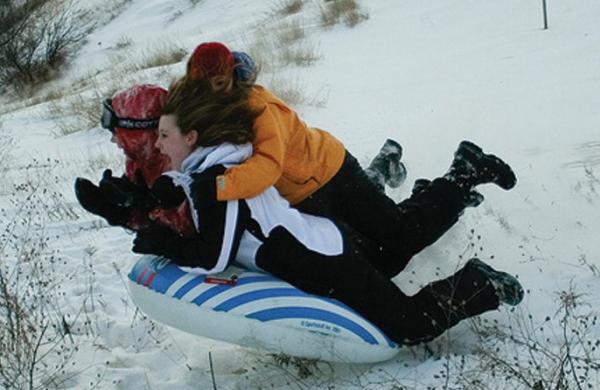 [source: nps.gov]
Writing for Traverse City's Record Eagle, writer Sally Barber gave a shout-out to "The Mother Of All Sledding Hills"—the 240-foot-tall Dune Climb at Sleeping Bear National Lakeshore. Click here to read it. Sledding is allowed every year at the Dune Climb—in designated areas and provided there is ample snow. To find out more, check out Lakeshore's "winter activities" webpage by clicking here.
Little Traverse Lake Residents Oppose Heritage Trail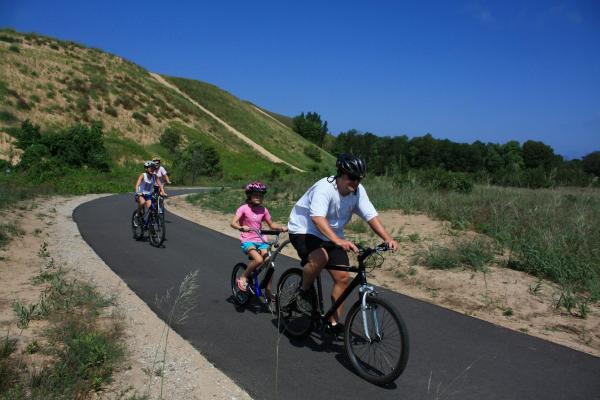 [source: sleepingbeartrail.org]
Nobody objected back in 2008/2009 when the layout for the Sleeping Bear Heritage Trail was presented to the public for comment. But some residents along Little Traverse Lake Road are complaining now, according to a Detroit Free Press report this month. The Little Traverse Lake Property Owners Association are planning to appeal their recent lawsuit against the National Park Service over a 3.8-mile section of the Sleeping Bear Heritage Trail, which links the southern end of Leelanau County to Sleeping Bear National Lakeshore. Click here to read more.
Sixties Sandstorm Is Now An Audio/E-Book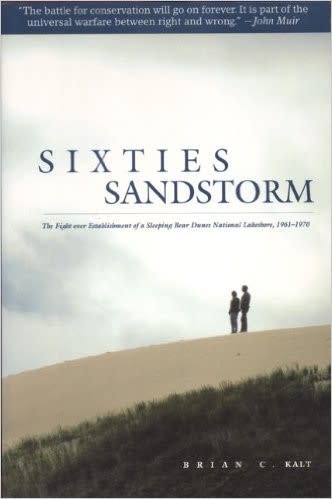 And speaking of unhappy locals…Not everyone was thrilled back in 1961 when Senator Philip Hart of Michigan introduced legislation to add Michigan's Sleeping Bear Dunes and 77,000 surrounding acres to America's National Park system. The 1,600 people who lived in the proposed park area feared not only that the federal government would confiscate their homes, but that a wave of tourists would ensue and destroy their beloved and fragile lands. Author Brian Kalt wrote about the nine-year court battle fought by the locals against the government in his book, Sixties Sandstorm, originally published by Michigan State University Press in 2001. Now that book is available as an audio book or e-book. Click here to find out more.