Your favorite vacation photos could win you some amazing travel and lodging prizes in a special, year-long contest sponsored by the Sleeping Bear Dunes Visitors Bureau.
The first entry deadline is June 15th and the theme is "new beginnings." Check out the contest details and find out how you can submit your favorite "Manitou Moments," today!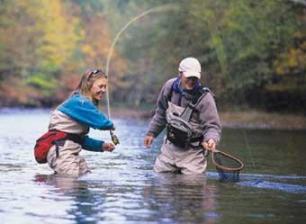 Think Spring!
Have a photo of that first sunset kiss? How about a snapshot of children discovering the joys of the Sleeping Bear Dunes for the first time? The first seasonal Manitou Moments photography competition is looking for your photographs of the landscape, amenities, activities and people who make the Sleeping Bear Dunes special to you.
From springtime landscape photos to snapshots that capture the thrill of finally discovering one of the many amazing wonders of the region, the first deadline is fast approaching for this fun, new contest sponsored by the Sleeping Bear Dunes Visitor's Bureau.
A New Contest Every Season
Contest themes for the Manitou Moments photography contest will change throughout the coming year. Submission deadline for the first "new beginnings" installment is June 15th
In addition to each photo submitted, entrants are also encouraged to submit a caption to explain their photograph and how it reflects the contest's theme.
Photos can be submitted to the Sleeping Bear Dunes Visitors Bureau's Facebook page. Prizes will be awarded on June 30th. Ten finalists will be determined by a jury of Visitors Bureau staff and the final prizes will be awarded based on the number of "likes" each photo receives on Facebook.
For more information please visit, the Visitors Bureau's special contest webpage, www.sleepingbeardunes/events/manitoumoments.