Sleeping Bear Around The Web In April
Care to guess the age of the oldest known piping plover in the Great Lakes? Want to learn some tricks to make wild fruit trees on your property bear delicious fruit every year? From news about the Lakeshore's summer "Wilderness Ambassadors" program to an update on ongoing cleanup efforts after last August's devastating windstorm, here's a roundup of top Sleeping Bear stories from around the web.
Yoga At Sleeping Bear?


[source: nps.gov]
According to a report last week Traverse City Record Eagle, the National Park Service wants the millennial generation to see the value in places like the Sleeping Bear Dunes. And they're not afraid to use yoga to do it. 
"We're trying to get kids and people under 35 into our parks," said Chief of Interpretation, Merrith Baughman. "We need those supporters and advocates. If kids and young people don't see value in our parks, they won't survive. We need people to find that value."
According to the Record Eagle (click here to read the full story), that idea is a guiding factor in National Park Week programming, happening right now through April 24th. At the Sleeping Bear Dunes that means free admission to the park all week long, along with a couple unique activities upcoming weekend. These include the "Park RX Day Run" and ranger-led yoga session scheduled for April 24th at 10 am and 1 pm at Glen Haven Beach.
"Box" is Back!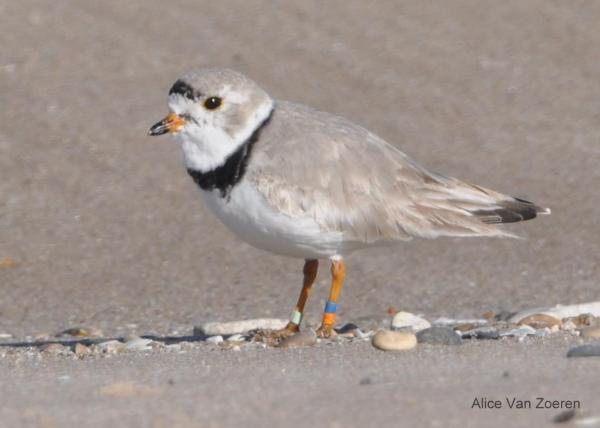 A post this month on the Facebook page of the Sleeping Bear Dunes National Lakeshore revealed that "BO:X,g"—a piping plover that spent the winter on a beach near Charleston, South Carolina—was recently spotted back home in the Sleeping Bear Dunes. BO:X,g hatched at Platte Bay in 2002, which at 14 years old makes him the oldest piping plover in the Great Lakes population.  
Sleeping Bear Invites Students To Become "Wilderness Ambassadors"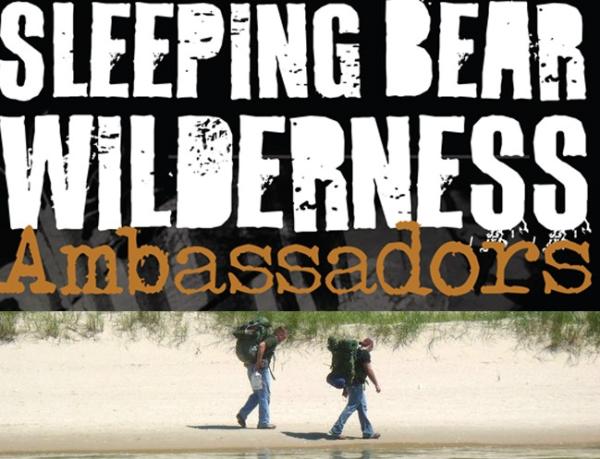 [source: nps.gov]
The Sleeping Bear Dunes is looking for students in grades 8-11 to be a part of the "Wilderness Ambassador Program" starting this summer, according to an announcement on the Lakeshore's Facebook page.  The WAP is designed to educate students in essential skills that will allow them to plan outdoor excursions of their own.  Participants will learn backcountry navigation, cooking, camping, packing and other skills to stay happy and safe in the wilderness. For more information on this program and how to apply go to, www.nps.gov/slbe/learn/kidsyouth/sbwa.htm.
Pierce Stocking Opens, D.H. Day Group Campground Temporarily Closed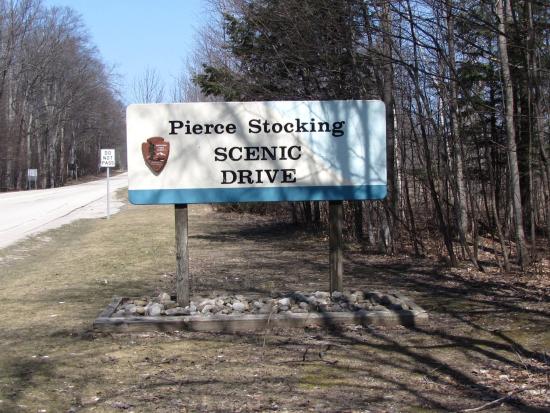 [source: nps.gov]
Sleeping Bear's Pierce Stocking Scenic Drive was open to traffic this past weekend and will be open again on the weekend of April 23rd and 24th. According to the Lakeshore's website (click here), the drive will open permanently for the 2016 season on Saturday, April 30th.
D.H. Day Group Campground will be closed May 2nd through May 5th for site renovations. The D.H. Day Campground will be open and available. For more information contact Dennis Hauck @ 231-326-4840
Tree Pruning Workshop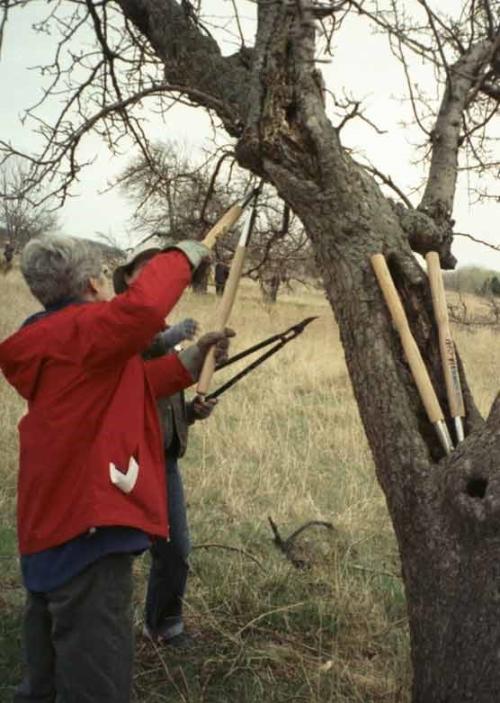 [source: nps.gov]
Do you have antique or neglected apple or pear trees on your property? Sign up for the Lakeshore's free Pruning Workshop on May 6th and learn how to bring your trees back into production and maintain their health. According to an event announcement on the Lakeshore's Facebook page, the park is pairing with the Leelanau Conservation District and the County Extension Master Gardener Program to offer this hands-on training workshop. The workshop is designed for beginners, so no special skills are required. Materials and tools will be provided. To signup, email the park's historical architect, Kimberly Mann, at kimberly_mann@nps.gov or call her at 231-326-4771.