From wine tasting to snowshoe racing, the Sleeping Bear Dunes is the place to experience some of the best winter activities Northern Michigan has to offer.
Check out this rundown of the dates and links to information on the most popular things to do in and around the dunes in the month of February. 
Sleeping Bear Snowshoe Adventure
February 7th, 14th, 21st, 28th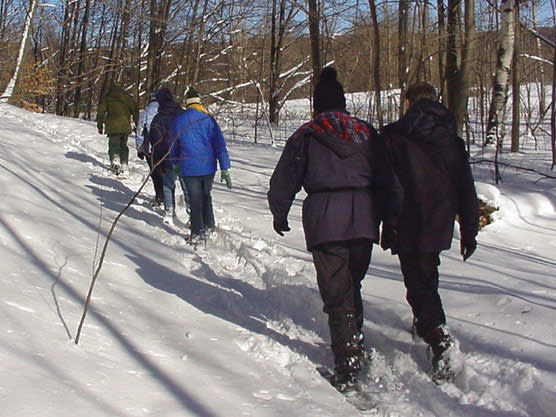 Every Saturday (weather permitting), join park rangers for a guided showshoe hike within the park. All ranger-led hikes begin with a 1 pm meet-and-greet orientation at the Philip A. Hart Visitor Center in Empire. Bring your own snowshoes or get a pair of loaners, free of charge. Participants only need a park entrance pass to join the fun. Reservations are required whether you need to borrow showshoes or have your own. The hikes are limited to 30 participants. Please call 231-326-4700, ext. 5010 for details and to make reservations.
Taste the Passion 
February 6th, 8th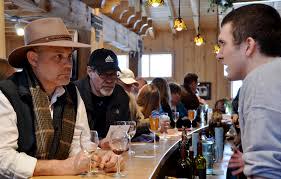 The Leelanau Peninsula Vintners Association kick-offs the 2015 wine-tasting season next month with this special wine tasting and art show at The Homestead's Mountain Flowers Lodge. The event is co-sponsored by the Glen Arbor Art Association and The Homestead resort. Ticket sales benefit the GAAA's art programs.  Saturday and Sunday you can chart your own course along the wine trail where more than 20 wineries will offer their wines paired with a sweet or savory small plate.
Glen Arbor Winterfest/Perch Fishing and Chili Cook-Off Contest 

February 14th

Brought to you by the Glen Arbor Chamber of Commerce, the 14th Annual Glen Arbor Winterfest starts at 7 am with a perch fishing contest offering prizes for 1st through 4th Place catches. All participants will bring their biggest catches from Big and Little Glen Lake to the Sportsman Shop at 1 pm where winners will be awarded. Entry fee for this event is $20, and all ages are welcome.
The chili cook-off portion of the festival kicks off at noon on the deck at Boonedocks on the corner of M22 and Ray Street in Glen Arbor. Local businesses and individuals will compete to earn chili bragging rights and 1st or 2nd Place awards in both traditional and non-traditional chili categories.
Admission is $10 per person, which includes unlimited chili samples. All proceeds from this event go directly to the Glen Lake Chamber of Commerce's Glen Lake Schools Scholarship Fund. Dress warmly for this is a family-friendly event. If you'd like to participate, the entry fee is $25 per chili. Winners will be crowned as the event wraps up around 3 pm.
Leelanau Outdoor Center's 3rd Annual Snowshoe Stampede
February 14th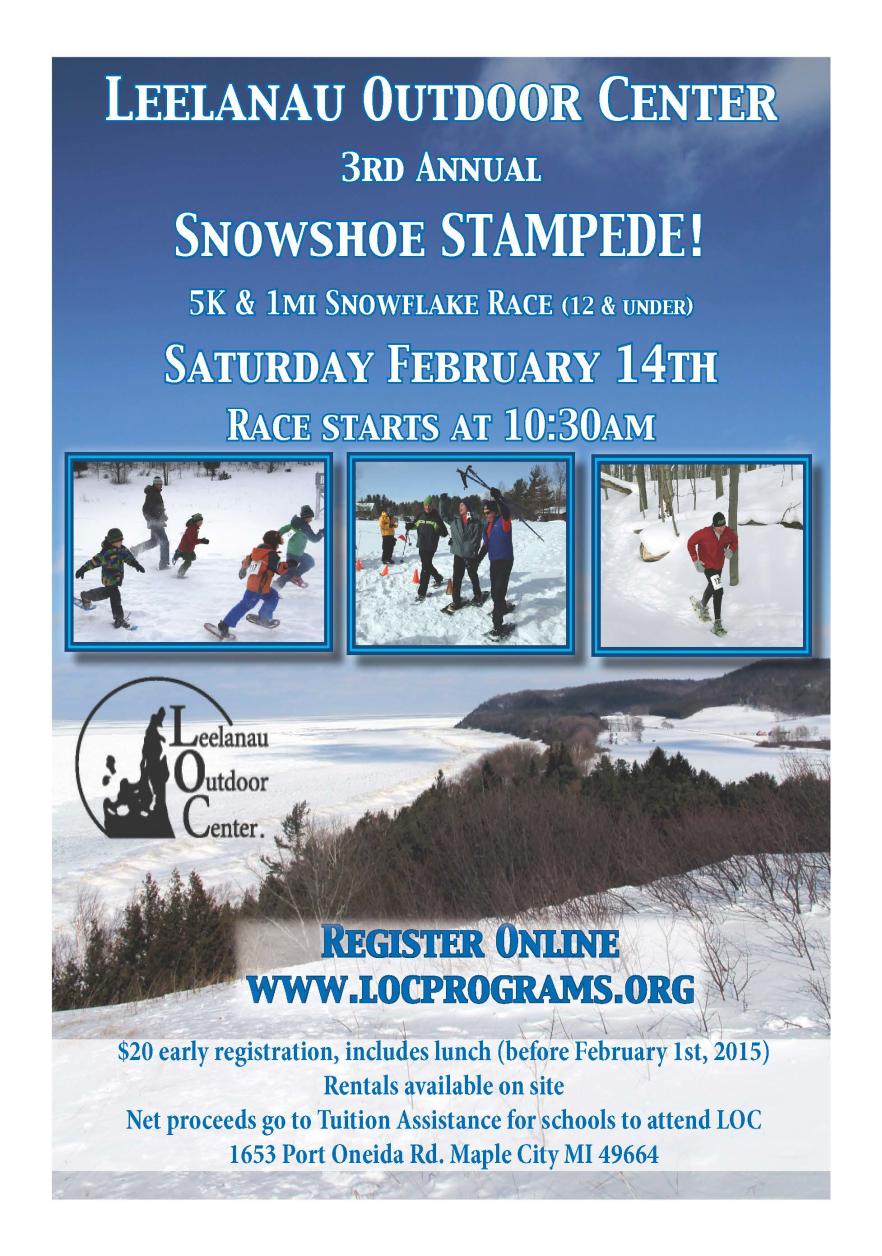 Beginning at 10:30 am, this 5K race (along with a one-mile Snowflake Race for kids 12 and under) is only $20 if you register before February 1st. Net proceeds support tuition assistance for schools to attend the Leelanau Outdoor Center. Register online on the LOC website or call 231-334-3808 for more information.
Winter Pastoral Peninsula Eco-Photo Excursion
February 22nd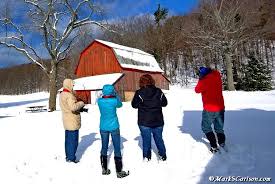 Explore picturesque Leelanau County in the sparkle of winter. Experience rows of cherry trees covered in white lace across rolling hills. Enjoy close-ups of snow-covered barns and Lake Michigan in the distance. Experience the beauty of winter that many people miss. Travel with other photographers to picturesque natural and historical locations as you learn photography composition and camera operation.
Join naturalist photographer, Mark S. Carlson and digital photography expert, Bob Grzesiak on this special weekend that combines informative group instruction in the field. Whether a beginner or advanced amateur, enjoy capturing fascinating close-ups to dramatic landscapes as you journey through delicate ecosystems. Learn about your own camera while taking photography to the next level. Cost is $149 per person. Click here for more information and to register.