There are no bad roads in Leelanau County. Whether you keep to M-22, the infamous two-lane highway that follows the peninsula's shoreline, or throw Google Maps to the wind and amble along the country roads crisscrossing the hills between, cruising the county is an exercise in visual pleasure. 
Come harvest season, however, all of your senses are in for a treat. The bounty of big views, whispering forest winds, and smooth sands and lush grass underfoot mingle with the perfume of vineyards, orchards, farms, and gardens reaching their peak.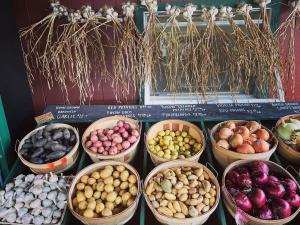 Ready for a taste? The easiest way to pluck the abundance of fresh Leelanau-grown eats is by making your way to one of its small-town farmers markets before season's end. (Scroll down for dates and locations through October.)
But if you can't make it to one of the town markets before first frost, fear not: Several on-farm markets are ready with a bounty of their own to behold. Here, a few favorites worth the mini road trip:
Gallagher's Farm Market

Less than 4 miles west of Traverse City on M-72, Gallagher's follows the crop clock, opening when asparagus is ripe for the pickin' and closing when the last pumpkin goes home on Halloween. In between, you'll find bushels of in-season stars—apples, peaches, squash, gourds, and plenty of root veggies lead the show in September—plus home-baked pies, jams, and jellies, hot-from-the-oven donuts, local wines, cherry products, honey, maple syrup, and more. Don't spend all your time shopping, however. There's also a small corn maze, petting farm, and lots of fun photo ops for kiddos. 7237 E Traverse Hwy., gallaghersfarmmarkettc.com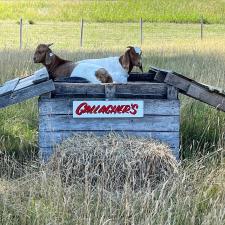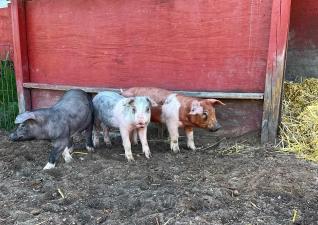 Jacob's Farm 
Local folks (especially those with kids) flock to Jacob's mini- and mega-sized corn maze and open-air bar and restaurant (featuring loads of local edibles, wine, beer, and spirits) but the sweetest things going—and growing—at this centennial farm in September and October just might be the peaches, plums, and apples (Zestars! Honey Crisps!) you can pick yourself, dawn to dusk. 7100 East Traverse Hwy., jacobsfarmtc.com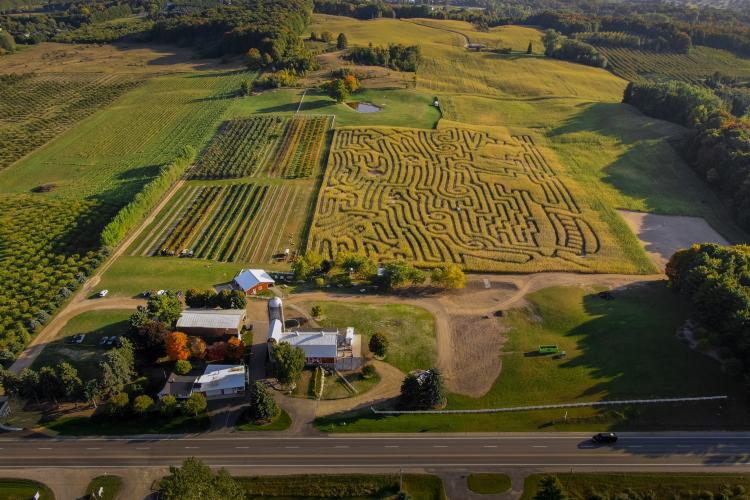 Cedar Sol Roadside Market

A little like the weather, the dates and hours of Cedar Sol's Roadside Market flex a bit in fall, but if this famed hydroponic farm/taco stand/market shows an "Open Today" post on Facebook, go. Alice the taco dog, picnic tables with a sublime hilltop view, and some of the very best tacos you've ever tasted are meant to be enjoyed on the spot, but its roadside market lets you take home a haul of treats, too. Must buys: Cedar Sol's own guacamole, pico de gallo, hot sauce, and whatever's ripe and ready from their on-site hydroponic farm, as well as Up North favorites like Higher Grounds coffee, Whispering Willows Farm eggs, Just Good Chocolate products, Sleeping Bear Farms honey, Leelanau Lavender Breezes, and more. 9452 S. Cedar Rd., cedarsolhydrofarm.com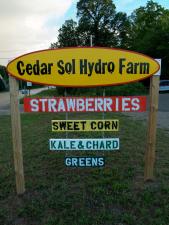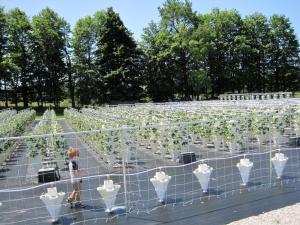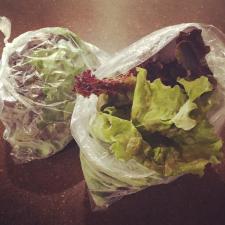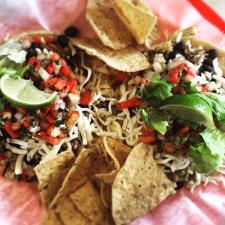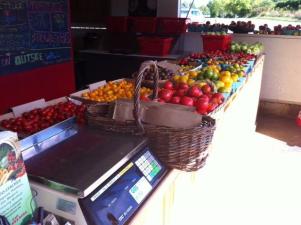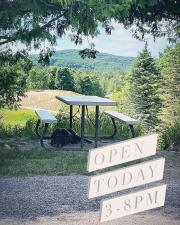 Farm Club

A farm, brewery, and indoor/outdoor restaurant, Farm Club cooks and serves just about everything picked on its Leelanau County land each morning, but its ever-fresh food menu isn't the only way to gain VIP access to this club's homegrown goods. The restaurant houses a small market where you can buy Farm Club's own in-season produce, beers, unleavened bread, and more, plus a host of other locally made or just plain good foods and funky sundries. 10051 S. Lake Leelanau Dr., farmclubtc.com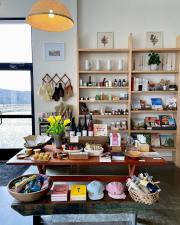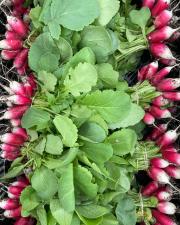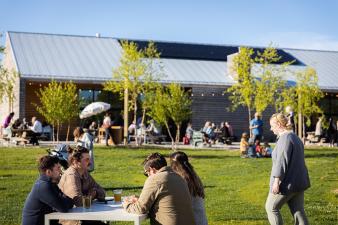 Lakeview Hill Farm

The sweetest little farmstand in Leelanau County, Lakeview Hill Farm's old-fashioned whimsical and wooden "veggie shack" belies the approach of this forward-thinking farm, which is certified organic, 100 percent solar powered, and wholly dedicated to renewable energy and environmentally sustainable ag practices. From its hoop houses, greenhouses, and 58 acres of land, Lakeview culls some of the area's most in-demand greenhouse heirloom tomatoes, cucumbers, salad greens, and microgreens. You can try a taste at one of the many local restaurants Lakeview supplies, but if you want to cook that goodness yourself, sidle on up to the farmstand's porch and find their season's best for sale right inside. Right now and through fall, that's leafy greens, microgreens, carrots, beets, broccoli, kohlrabi, potatoes, onions, and ginger, plus tomatoes and cucumbers likely available only through September. 8608 E. Lakeview Hills Rd., lakeviewhillfarm.com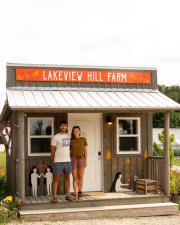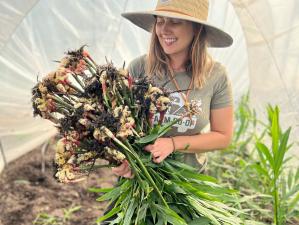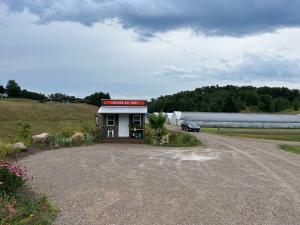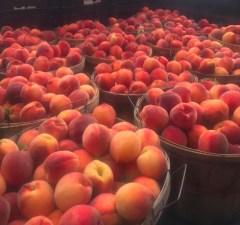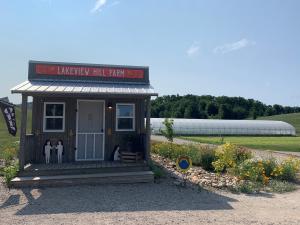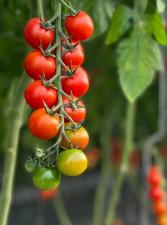 Get There While You Still Can
Leelanau farmer's markets open through early autumn:

Leland
9am–1pm Thursdays through Sept. 8
In The Bluebird parking lot, 102 River St.
Northport
9am–1pm Fridays through Sept. 9
Across from the marina, 105 S. Bay St.
Glen Arbor
9am–1pm Tuesdays through Sept 13
Behind Glen Arbor Township Hall, 6394 W. Western Ave.

Suttons Bay
9am–1pm Saturdays through Oct 22
North Park (corner of M-204 and M-22), 601 Front St.