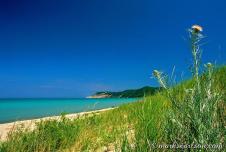 As the last signs of winter melt away and the flowers start to blossom―we know that springtime is upon us. After 6 months of the biting cold temperatures, it is safe to assume that almost everyone is ready to trade in their winter parkas for shorts and tank tops...even if it may be only 50 degrees outside.
By Hanna VanDuzen | Photography Enthusiast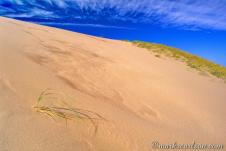 If you are a lover of the outdoors and want to capture the exquisite beauty of nature―photographer Mark Carlson may be able to help you. Mark began taking people on field trips to show people the natural history of areas. The stunning scenery of the field trips compelled people to bring their cameras along with them and capture what they saw. Since Mark is an extremely skilled nature photographer, the guests of the tour would ask for his advice on how to properly capture the nature they encountered through the lens of their cameras. This became a trend throughout the tours, and Mark said his field trips soon evolved into "ecological photo tours." Mark also focuses his teaching in a more experience-based way. Rather than having in-classroom workshops, he believes that conducting his lessons throughout the Great Lakes Region on various field trips gives the guests a more raw and unique experience. He describes his photo field trips as "photography vacations."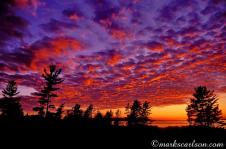 It is hard to imagine all that goes into the split-second of a photograph being taken. There is much more to it than you may think. Mark explains that capturing that picture perfect photo depends mainly on the quality of light, the subject matter, visual interest, good composition, and proper exposure. When giving people tips on his "photography vacations," he emphasizes those factors to ensure the people learning are also able to capture stellar images.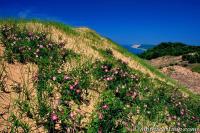 The return of migratory birds and wildflowers after their long winter slumber provide the perfect spring subject matter. Being a nature-focused photographer, Mark enjoys capturing the allure of the many  and flowers. Some of his favorite birds to photograph include the Piping Plover, Common Loon, Snowy Owls. For flowers, he won't pass up the opportunity to capture a Wood Lily, Death Camas, Pitcher's Thistle, or native Orchids.

Photography relies heavily on timing and opportunity. Some photographers will wait for hours in the same spot just for that perfect moment. When asking Mark what the most unexpected photo opportunity he has ever had was, his response did not fail to amaze. This breathtaking image of a full rainbow over a field of Gray-headed Coneflowers is one that is hard to take your eyes off of.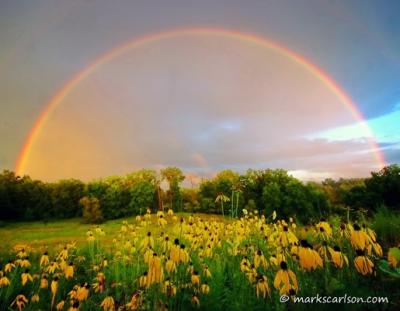 If you would like to see more of Mark's work, the links will bring you to his photography website where you can purchase note cards and books of his work.  You can also follow Mark's latest photography on his facebook page.  For more information on upcoming eco tours visit the website and contact Mark directly.