Everybody knows running is a great way to get fit and feel better. But do you know the best way to get started and stick with a regular running schedule? The answer: Sign up for a race.
Registration is still open for a number of great races happening in and around the Sleeping Bear Dunes. Whatever your skill level—and even if you're just starting out—come out and test your mettle and make some friends at one of these cool individual and team races happening in the months to come.
Michigan Adventure Race: Sleeping Bear Edition
September 17th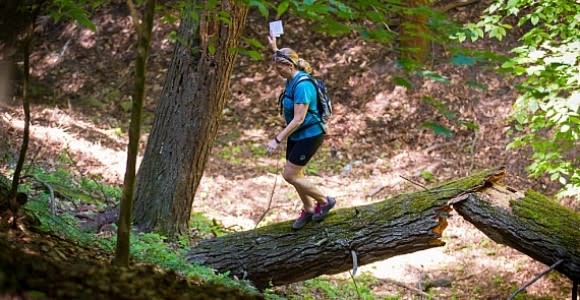 [source: miadventurerace.com]
This year marks the inaugural running of what's sure to be an amazing race. Registration is still open for the Michigan Adventure Race: Sleeping Bear Edition—a 1-, 2- or 3-person team style triathlon-style event happening in September here in "America's most beautiful place." During the race, individuals and/or teams will run, bike, paddle, search for flags and conquer special challenges, much like in the popular CBS television show The Amazing Race. The goal for participants: get to as many checkpoints as you can in five or 10 hours; all checkpoints are optional and there are plenty of breaks to catch your breath.
For more race information, and to sign up online, check out www.miadventurerace.com. Racers looking for accommodations while they're here are invited to call The Homestead (231.334.5000) to take advantage of a 15-percent discount off your room cost.
Vineyard to Bay 25k
August 28th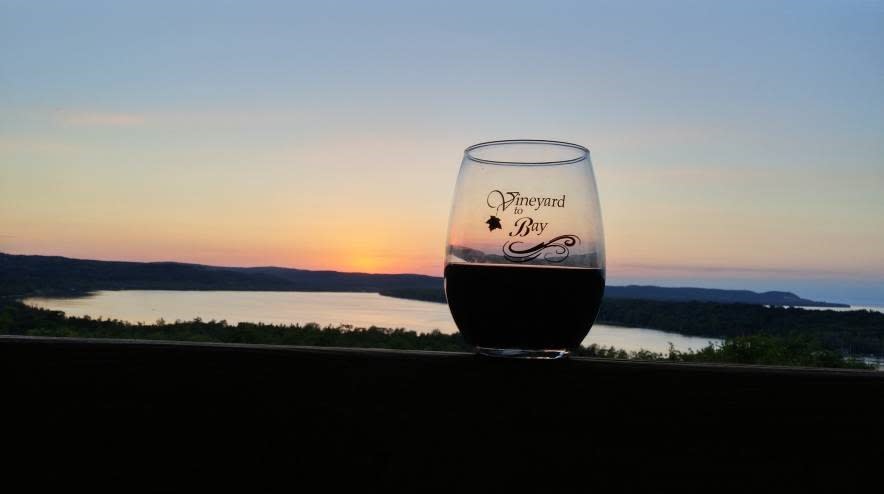 [source: vineyard2bay25k.com]
Next month marks the 3rd annual running of the Vineyard to Bay 25k, a beautiful point-to-point course starting at Brengman Brothers at Crain Hill Vineyards and finishing at Waterwheel Park in Suttons Bay. The race offers options for 1- or 2-person relay teams. (The 2-person relay follows the same course with the first runner doing a 15k and the 2nd runner a 10k.) The race also offers a 5k division for beginning runners and anyone else looking to experience one of Leelanau County's most scenically spectacular footraces.
This is a not-for-profit event with proceeds benefiting the TART Trails, Suttons Bay Public Schools and other nonprofit organizations who have volunteered their time to assist with this event. Registration is open until August 25th at 11:59 p.m.
Property owners and guests of The Homestead get 20-percent off the registration price by using the promo code HOMESTEAD16. Offer expires August 1st. Go to www.vineyard2bay25k.com for more information.
Port Oneida Heritage Run/Walk
August 6th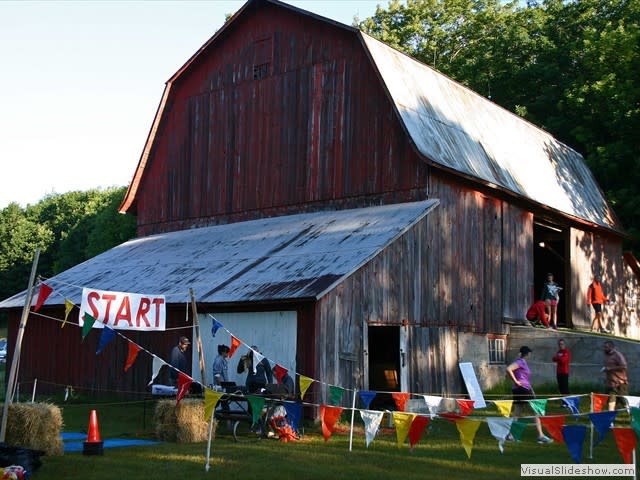 [source: phsb.org]
Run to help preserve the rich farming history of the Sleeping Bear Dunes next month during the 7th annual Port Oneida Heritage Run/Walk. Hosted by the good folks at Preserve Historic Sleeping Bear, this popular summer event offers a scenic 5k-trail run/walk on the multi-use Sleeping Bear Heritage Trail and the Bay View Trail.
For more experienced racers, the event also offers the "Tiller's 10k" that follows a path over back gravel roads and a portion on a firm Lake Michigan beach. Both courses offer a unique tour of the farms and countryside inside the Port Oneida Rural Historic District. The looped courses meander through the fields and hills of the pastoral landscape of farmsteads from the late 1800s. Afterwards, take a swim on the beautiful beaches in the National Lakeshore. Run with your friends, family, or come to cheer them on. The run is part of the Traverse City Track Club 2016 Grand Prix Series.
For more race information, and to register, go to www.phsb.org.