Soon the forests of Leelanau County will be ablaze in red, orange and gold. Reports are predicting autumn color to peak in mid-October in and around the Sleeping Bear Dunes. A great time to take a long drive and behold the magic of fall, next month also means a great lineup of fun, fall festivals and activities. Check out this rundown of the most popular events happening in Leelanau County in October.
15th Annual Fiber Festival
October 9th and 10th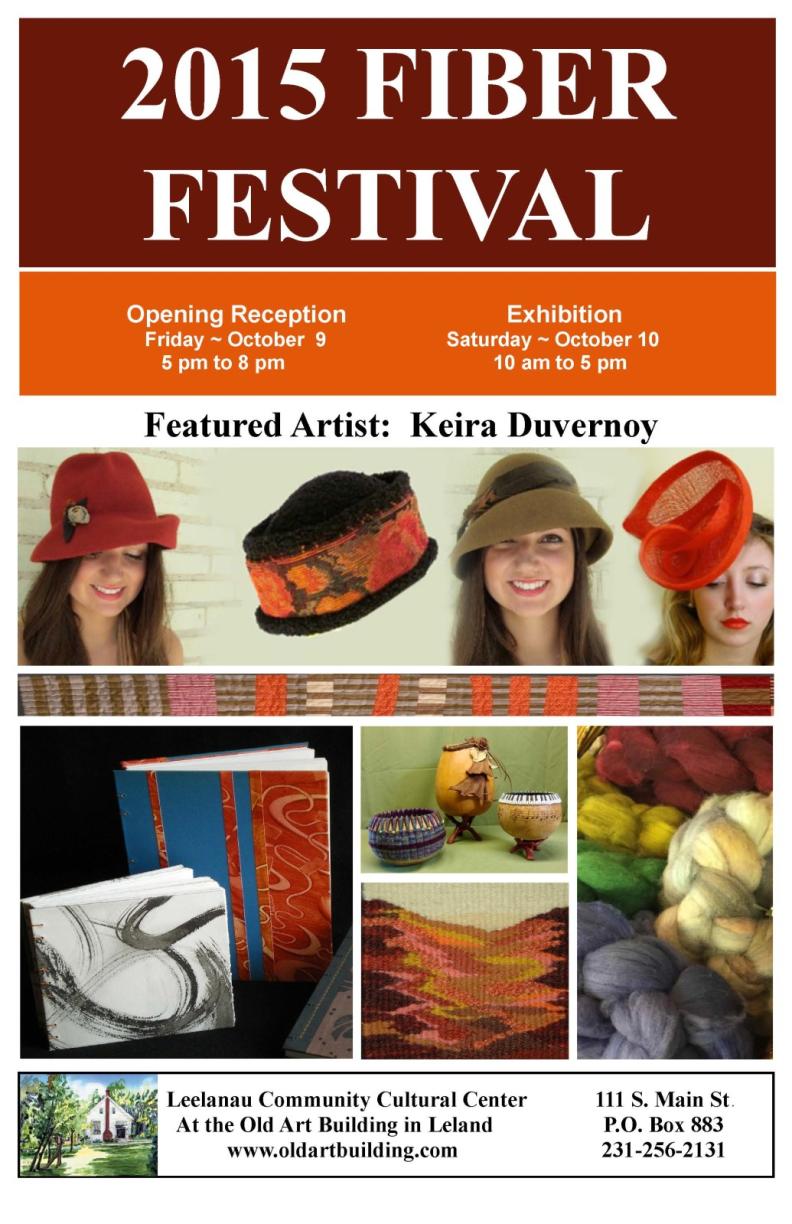 [source: oldartbuilding.com]
The Leelanau Community Cultural Center is sponsoring the 15th Annual Fiber Festival on Friday, October 9th (from 5:00 to 8:00 pm) and Saturday, October 10th (10:00 am to 5:00 pm) at the Old Art Building in Leland. Artists with original fiber art will exhibit and sell their work in mediums of wearable art, textiles, weaving, art quilts, fiber sculpture, knits and yarns. Admission is free. The featured artist this year is Keira Duvernoy of Mon Chapeau. Keira designs and makes unique and wonderful hats from handsome felted derby hats to beautiful pill box style hats. 
Click here for more information on other participating artists and products being offered at this unique autumn event.
Leelanau Fall Barn And Color Tour
October 9th thru October 11th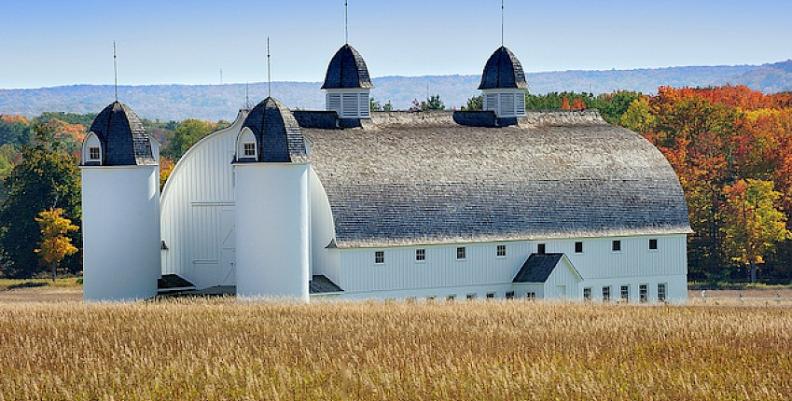 [source: sleepingbeardunes.com]
The Michigan Barn Preservation Network will again host its annual fall barn and color tour next month. This includes an informal evening social at the Empire Area Museum on Friday and a bus tour on Saturday. The network will also be highlighting a number of local area businesses that are in adapted barns. Participants are encouraged to come early and stay late and investigate our communities, businesses and countryside.
Cost is just $50 for Michigan Barn Preservation Network members. Click here for full event information and pre-registration details.
Fall for Art Leelanau Gallery Tour
October 9th thru October 11th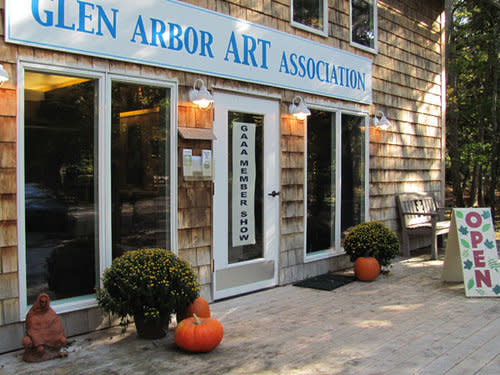 [source: glenarborart.org]
The Fall For Art Gallery Tour is a countywide event featuring the paintings of 35 Glen Arbor Art Association members in various galleries through Leelanau County. Most of the pieces will be for sale.
The event starts with an opening reception on Friday, October 9th  (6:00-8:00 pm) at the headquarters of th Glen Arbor Art Association. Gallery hours will be Friday and Saturday, October 9th and 10th, 10:00-5:00 pm and Sunday, October 11th, 10:00-2:00 pm. A closing reception for the Fall for Art Gallery Tour and a prize drawing will take place at 3:00 pm on Sunday at Lake Street Studios in Glen Arbor.
Watch for the bright yellow Fall for Art signs that indicate participating galleries. Start your tour by picking up a brochure at any participating gallery displaying a sign. Staff at each gallery will sign the tour brochures, which ensures entry in the prize drawing at the closing reception on Sunday. All exhibitions are free and open to the public.
Click here for all event information and a list of participating galleries.
Suttons Bay Art And Wine Walk
October 16th (5 pm to 8 pm)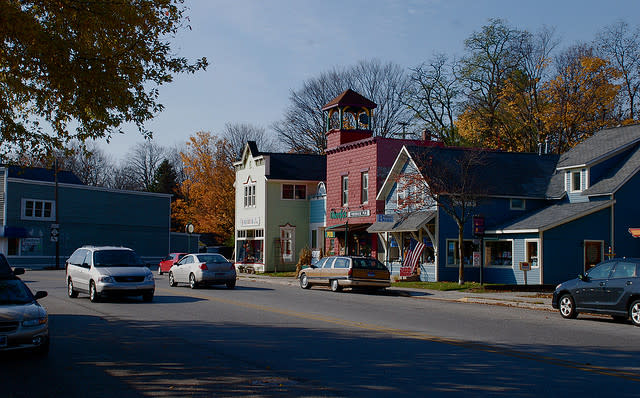 [source: lpwines.com]
The always popular fall art and wine walk in Sutton's Bay is back for a 10th straight year. Visit participating shops, meet award-winning local artists and sample Leelanau County wines. A walking guide is created which includes the name of the participating merchants along with the artist they are hosting and a winery if they so choose to sponsor one. The guide will be stamped after visiting the store and at the end of the evening leave your card with one of the merchants and it will be entered to win a $250.00 Sutton's Bay shopping spree.
Click here for more information.
The Hunt For The Reds of October
October 23rd thru 25th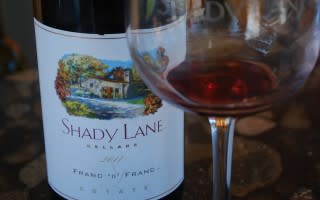 [source: lpwines.com]
Leelanau Peninsula has become well-known for its Riesling and other cool-climate white varietals and blends. What's often overlooked, however, are the high-quality red wines being grown in the region.
Explore, discover and have a taste for yourself during this free and fun event hosted by Leelanau Peninsula Wine. Each of 22 participating Leelanau wineries will offer a free taste of a diverse red wines during The Hunt for the Reds of October: big and bold Cabernet Francs and Merlots, aromatic and spicy Pinot Noirs and many more. The event is free to all who know the secret launch code: "The hunt is on!"
Click here for event information, including a list of all participating wineries.
Leland Fall Frenzy
October 24th (10 am to 6 pm)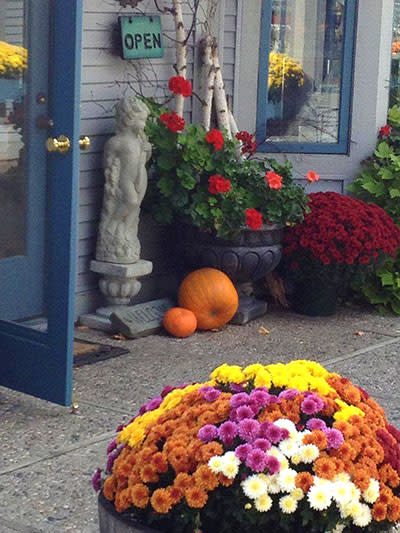 [source: lelandmi.com]
Hot cider, donuts and great sales are on tap in downtown Leland and Fishtown next month during the daylong Fall Frenzy sale. Come for the discounts and stay to have lunch or dinner at one of Leland's many dining and specialty food establishments.
Click here for a complete list of participating businesses and event details.