Master Sleeping Bear photographer, Mark S. Carlson with Great Lakes Photo Tours, is hosting a number of lakeshore eco-photo excursions throughout the summer months.  These unique one-day and weekend-long excursions combine informative group instruction with a tutored photography session. Whether a beginner or advanced amateur, you'll learn about your own camera while taking your photography to the next level as you journey through one the most diverse and scenically breathtaking landscapes in the entire United States.
Check out the dates for Great Lakes Photo Tours' summer dunes eco-photo excursions happening in July. But before you do, check out these helpful photography tips from from one of the region's best-known photographers.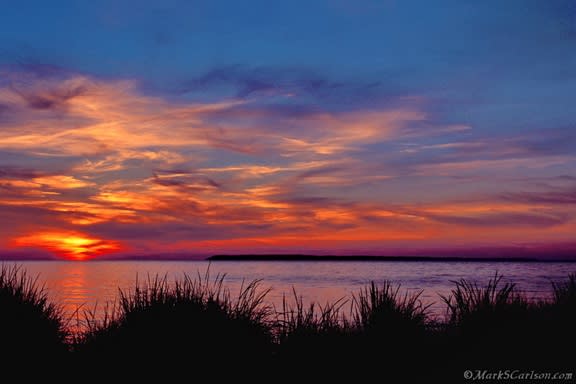 Photographing Sunsets
Often times the best sunset photos are made right after sunset, especially if it's partly cloudy. Why? Because the light can be very dramatic and with a body of water for reflection plus a few clouds reflecting the colorful afterglow. It's like enjoying dessert after dinner!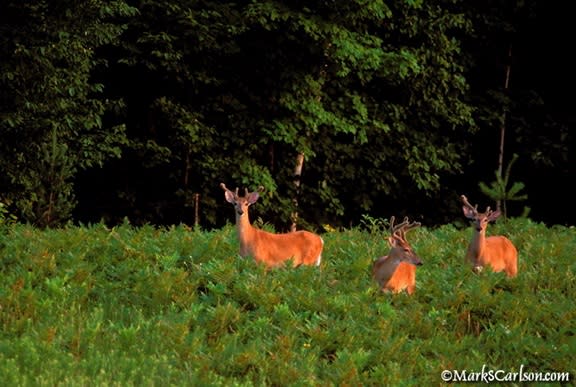 Know Your Subject
By being aware, scouting and observing potential subject matter, you "set yourself up" for capturing better nature photographs. One easy subject that many nature photographers have readily available is their own flower garden or local park. It's good practice, in more ways than one, to spend time communing with nature in such inspiring, peaceful places.
If you have a flower garden, you're privy to see the flowers in peak bloom and in the best light. You can observe the indigenous resident wildlife species like butterflies, birds, squirrels, rabbits, reptiles and others who also frequent the habitat. Soon, after a little homework, you'll be able to capture that prize-winning photo you've been looking for.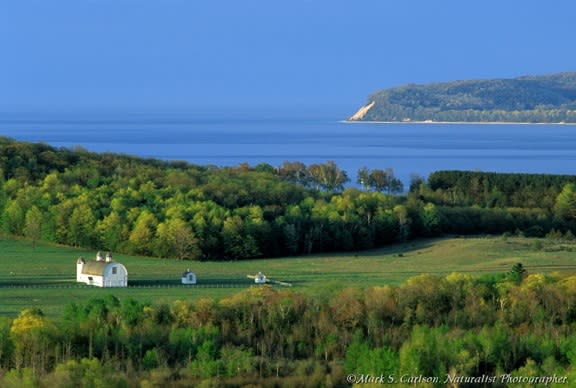 Scout Your Locations
Sometimes you get lucky. And sometimes you just have to wait. Often conditions are simply not ideal for making quality nature photographs. While waiting for just the right light or conditions, it pays to scout for potential locations, situations and subject matter. Return later when the conditions are more favorable for taking better photographs.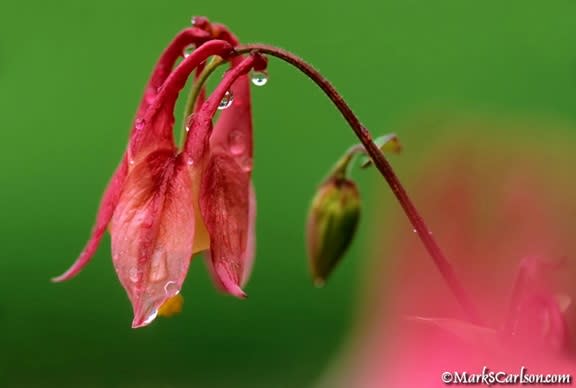 Capturing Wildflowers With A Diffuser
For the most part, overcast light is always more desirable when taking wildflower photos. But what about on sunny days? The answer: Use a diffuser.
By simply adjusting its position then positioning closer or higher above the subject, the diffuser mimics the effect of clouds and lets you control the amount of brightness over your subject.  Just be careful with wildflowers that only bloom when the suns comes out.; hold the diffuser over the subject too long and the flower might think the clouds have moved back in and it will close up!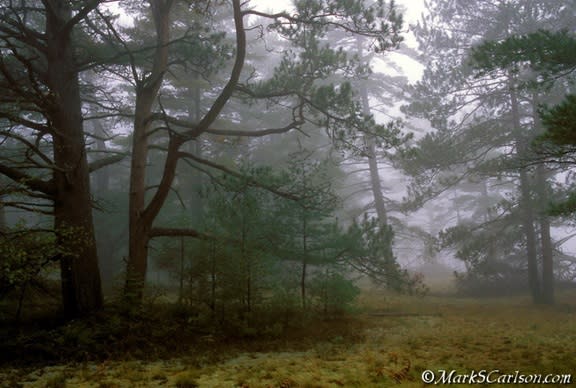 Shooting In Fog
When photographing fog, you can control its density with your choice of lens focal length. A wide-angle lens will expand the area of view allowing for more detail in the scene with 'lighter' fog. A telephoto lens will compress the fog making it appear thick and mysterious. Can you tell which focal length was used to make this photo? If you guessed wide-angle, you'd be correct! The picture above of the foggy, windswept pines were taken at Pictured Rocks National Lakeshore using a 20mm focal length lens. The photo was made during our "Superior Spring" Eco-photo Tour.
Interested in seeing the Lakeshore and learning more from master photographer Mark S. Carlson and Digital Expert, Bob Grzesiak? Then join them on July 11th, (9 a.m. to 4 p.m.), for Great Lakes Photo Tours' Summer Dunes Eco-Photo Excursion. The daylong trip allows participants an insiders' look at the world's largest freshwater sand dune ecosystem. Capture inspiring photos of aqua-blue water, sweeping dunes and spectacular vistas in a single day. Visit forests, ponds and other wildlife areas to capture dazzling nature photographs with the help and guidance of Great Lakes Photo Tours and one of the region's most respected and widely published photographers.