It's time! Come March, you'll start to see plastic buckets hanging from the maple trees in Leelanau County – and dreams of waffles and fresh maple syrup aren't far behind. This year, for the first time ever, Sleeping Bear Dunes National Lakeshore is hosting Maple Sugaring Days March 4-5.
The new event takes place at the Dechow and Olsen farms in the Port Oneida Rural Historic District on Saturday, March 4 and Sunday, March 5 from 10 a.m. – 3 p.m.
Park rangers, volunteers and others will share the history of maple sugaring and the process of making maple syrup from start to finish. Enjoy a guided hike, demonstrations, kids' activities, maple syrup sampling and goodies to take home.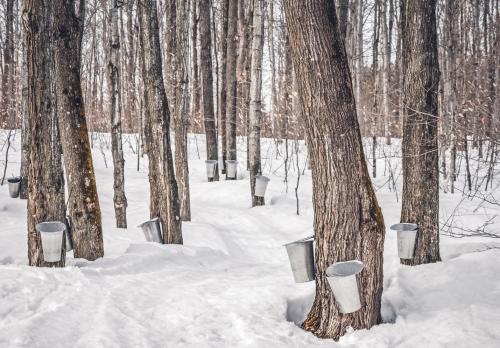 "Maple sugaring is part of Sleeping Bear Dunes' history," said Park Ranger Lisa Griebel. "We wanted to do this event so we could show the history of maple sugaring to others."
The Lakeshore is partnering with the non-profit Preserve Historic Sleeping Bear and collaborating with the Grand Traverse Band of Ottawa and Chippewa Natural Resource Department to put on the event.
"People will learn about the process of turning maple sap into syrup and sugar," Griebel said. "They will be traveling through time starting with the Anishinaabe, through the time of Port Oneida settlement, up to maple syruping production today."
Attendees will have the opportunity to buy syrup from Preserve Historic Sleeping Bear at the Olsen Farm during the event. There is no cost for the event; however, you must have a park entrance pass, or an annual pass displayed in your vehicle. Park passes can be purchased at the Philip A. Hart Visitor Center in Empire, which is open daily from 9 a.m. – 4 p.m.
The farms are located at:
Dechow Farm: 3991 W Harbor Hwy, Maple City, MI 49664
Olsen Farm: 3164 W Harbor Hwy, Maple City, MI 49664
Where to buy local Leelanau maple syrup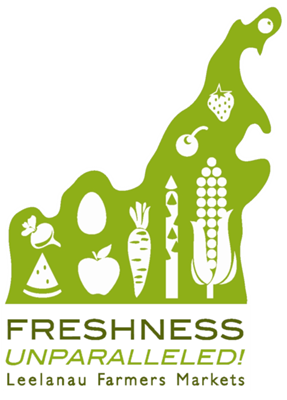 Many vendors offer local maple syrup and related products at the five Leelanau Farmers Markets held around the county throughout the season. Check their listings here to see when and where to find the local deliciousness!
Here are a few to look for with maple syrup products:
Still Point Market (in Empire) sells maple syrup harvested straight from their sugar bush.
Leelanau Peninsula Maple Sugar Bush (in Northport) produces maple syrup, and is a licensed operation that uses sustainable production practices. Their syrup can be found at local farm markets, as well as many local restaurants and bed and breakfasts.
Leelanau Gourmet in Northport makes roasted maple-ginger walnuts and walnut butter using local maple syrup and cherries.
You'll also find local Michigan maple syrup at many other farms, food stores and restaurants in the county!
Maple syrup facts
Michigan ranks around 6th in the nation for the amount of syrup produced.
It takes about 40 gallons of sap to make just 1 gallon of syrup!
Tapping a tree does create a wound, but a healthy tree will heal, or grow over, a tap hole in one year with no permanent damage.
Sap flow happens when nighttime temps fall below freezing and daytime temps rise above freezing. (The contrasting temps help the sap start flowing.) Typically, that is in March in Michigan or late February.
A typical tap tree (12 inches or more in diameter) produces about 10 gallons of sap per season. 
For more on DIY Maple Syruping, visit here. If you've ever been interested in making your own maple syrup, remember that you can't tap trees on public land.
For more on the Maple Sugar Days event, visit the Lakeshore's website: Maple Sugaring Days - Sleeping Bear Dunes National Lakeshore (U.S. National Park Service) (nps.gov).  
For questions, please call 231-326-4700, extension 5010. For more in-depth information about the National Lakeshore, please visit their website, Facebook, Twitter or Instagram.