The picturesque Grand Traverse region is such a remarkable place. With its gently rolling hills, surprisingly tall sandy bluffs, and sparkling water views at nearly every angle, you sometimes have to pinch yourself as a reminder that you're still in the Midwest. To sit at the same latitude as some of the most abundant wine growing regions in the world (including France's Bordeaux region) and allowing master winemakers to grow everything from zesty Pinot Gris to lush Blaufränkisch makes this region all the more special, adding a new layer of wonder to discover.
The trip back home is often a bittersweet one for many visitors, who long to bottle the pristine beauty, charm, and laid-back vibe and savor it again and again on a drab Saturday afternoon or at the end of a particularly hectic day. Fortunately, wine lovers really can have a morsel of the area, delivered right to your front door on a continual basis. Enter the magic of wine clubs.
Wine Clubs at a Glance
Wine clubs are growing in popularity with both visitors and locals because of their numerous benefits. Beyond the anticipation of bi-monthly, quarterly, or bi-annual shipments of bottled divinity from your favorite wineries, memberships to these clubs offer a vast variety of perks, including: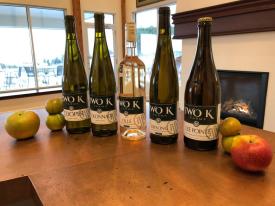 Hand-selected wines 
Enjoy what is typically 2-12 bottles per shipment of hand-picked wine. Shipments are often customizable as well; if you get a pre-shipment notice and see a varietal that doesn't speak to your palate, many wineries will generously allow you to swap. Mari Vineyards uniquely offers separate red wine and white wine clubs if you have a preference, in addition to other options.
Shipment goodies 
Get winemaker notes (always a nice perk to help you understand what you're drinking at a greater depth), recipes to pair with your selected wines (a personal favorite) and even annual thank you gifts.
Cost-savings 
In addition to the savings you enjoy each shipment, you'll also get a percentage off your additional online or in-person purchases of wine, cider and winery gear, ranging from 10-25%. (This percentage sometimes varies with your wine membership level, increasing with the number of bottles you opt for per shipment).
Exclusive Access
Get shipments of limited production wines and/or early access to newly released wines.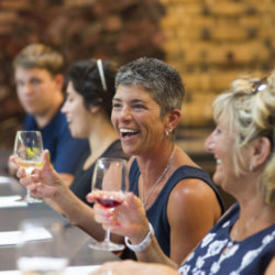 Members-only Events and Special Event Discounts 
As if you need even more reasons to come visit the region, you'll receive exclusive or discounted invites to winemaker dinners, pick-up parties, private group tastings and other special celebrations.
Complimentary, Upgraded Tastings 
When you do visit, enjoy complimentary tastings for yourself and a number of guests (usually 1-4 guests) and many wineries pull out all the stops, including upgraded glassware. Good Harbor, 45 North, Mawby, Shady Lane, Bonobo, Brys Estate, and Hawthorne Vineyards all offer these tastings for up to four guests (hello!). And Chateau Chantal will generously pour tastes for up to five of your guests.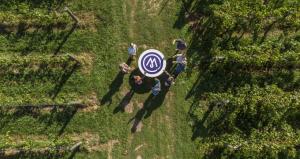 Private Tours and Other Special Perks 
Some wineries have a special kind of love for their members. Chateau Chantal, for example, gives private cellar tours for up to six guests! 2 Lads and Hawthorne Vineyards also offer VIP tours to members and a select number of their friends. Black Star Farms' Leelanau Peninsula location offers wine club members their own unique tasting room — the Barrel Room — where you enjoy a quieter atmosphere and more personalized attention.
In addition to all of the incredible perks, wine clubs offer a unique way to really explore Michigan wines, which hopefully include some surprising discoveries. You might come to grow a true appreciation for Riesling or develop a preference for the lighter-bodied Pinot Noirs of the region. And your usual any day Rosé may never again hold a candle to the Traverse Wine Coast varieties made from the region's beautiful Cabernet Franc grapes.
You can also change it up from year to year. Try one or two clubs this year — now is a great time to build up your palette before hopefully visiting in the summer or fall — then switch to a few other top picks the following year. Eventually, you'll find your groove. If you have a favorite winery or two, do bigger shipments with them. Or try smaller shipments from a variety of wineries.
While we wait out the stay-home order and dream of summer, remember that there's nothing like an evening filled with some chill music while you uncork a savory Pinot Noir, dreamy Riesling, or a mellow Merlot and sip your cares away. If you really want to bask in the moment, swipe through your phone album or thumb through the Sleeping Bear Dunes coffee table book you treated yourself to during your last trip and let the memories roll in.
Links to Sleeping Bear Dunes Visitors Bureau preferred wine clubs: