Last week, a ribbon-cutting ceremony marked the official opening of the newest section of the Sleeping Bear Dunes Heritage Trail. Connecting Fisher Road to Port Oneida Road, the new area is three-and-a-half miles long and now extends the length of the Heritage Trail to 13 miles.
Check out the details along with information on how you can now plan your Heritage Trail experience on your computer/smartphone with a brand new interactive map from the Friends of Sleeping Bear Dunes.
More Miles, More Fun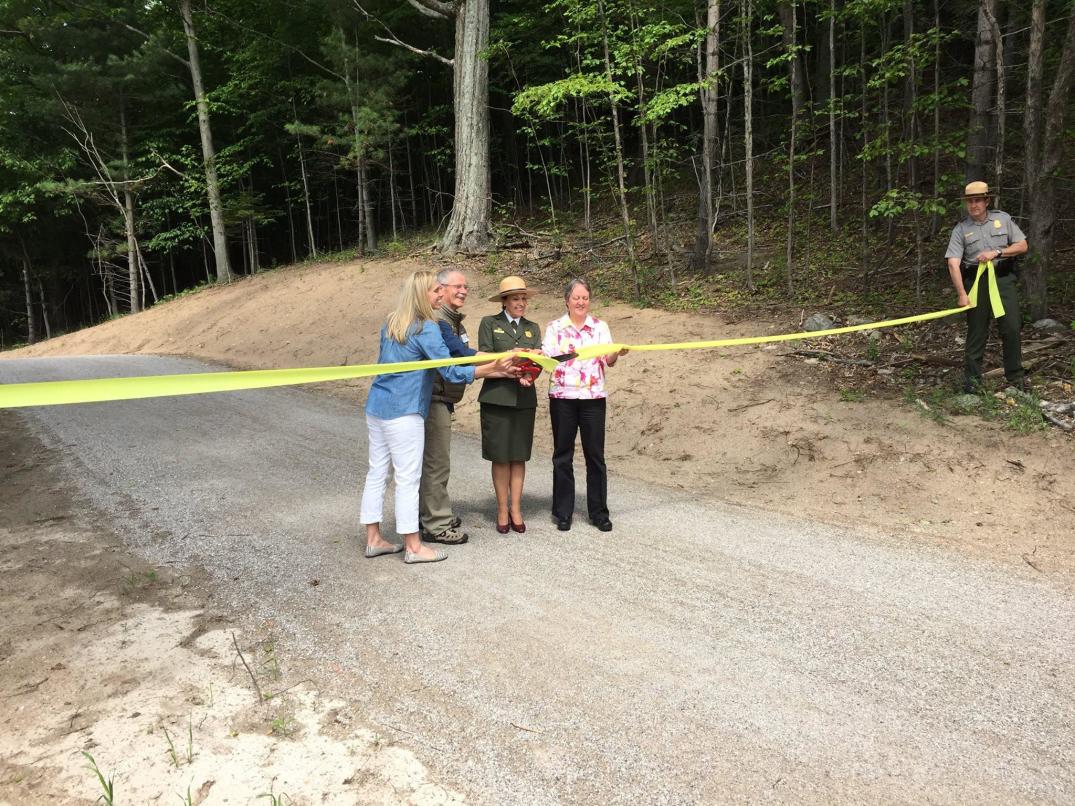 Thanks to $2,000,000 in grants and private donor funds, the Sleeping Bear Heritage Trail is now three-and-a-half miles longer after an official ribbon-cutting ceremony last Friday. 
The new trail segment adds 3.5 miles to the 9.5 miles of previously completed trail. This portion of trail includes 600 feet of boardwalk over wetlands along the west side of Westman Road (across from the main entrance of The Homestead) and connects users to the Port Oneida Rural Historic District.  
When complete, SBHT will stretch 27 miles—from the northern end of Sleeping Bear Dunes National Lakeshore (Good Harbor Beach at County Road 651) to Manning Road, just south of Empire. 
Interactive Map Now Available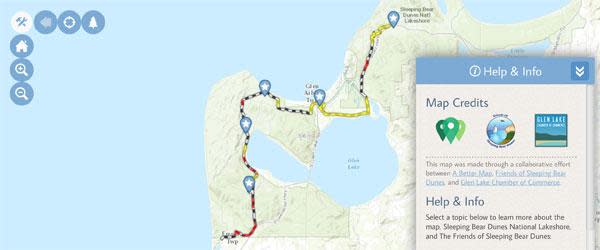 Now you can plan your trip to the Sleeping Bear Heritage Trail using an electronic map on your computer or find your location on the trail with your smartphone. Developed by Friends of Sleeping Bear Dunes, the new interactive map provides information about the trail conditions, parking, bathrooms, museums and businesses along the trail.  
What to find the nearest beach to your location on the trail? How about a place to stop for lunch? Does your bike need a quick fix or tire repair? A couple quick clicks on the map will get you there. There is even a cool picture library showing various sections of the trail in different seasons.  
Click here go to the landing page of the interactive map.