Sleeping Bear horse and wagon tours, The Homestead's Music on the Mountain, the Traverse City Film Festival and more —here's a shortlist of favorite, local happenings and events you don't want to miss.
Port Oneida Horse And Wagon Tours
Every Thursday In July, 4:30pm-5:00pm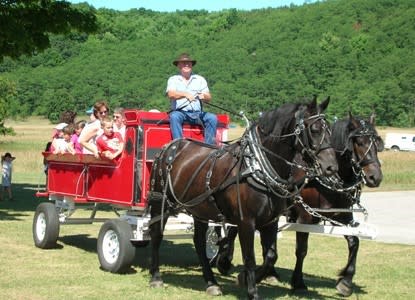 [source: nps.gov]
Explore Sleeping Bear's Port Oneida Rural Historic District by horse-drawn wagon while you learn about the history of this important and unique 1800s agricultural community. Tours require advance reservation. Call 231-334-6103. Tours start from the Olsen Farm, 3 miles N. of Glen Arbor. Donation: $20 per adult; $12 per child (age 4-12). Children 3 and under on laps are free.
Music On The Mountain
Andre Villoch, July 13th
Bugs Beddow & The Good Stuff, July 20th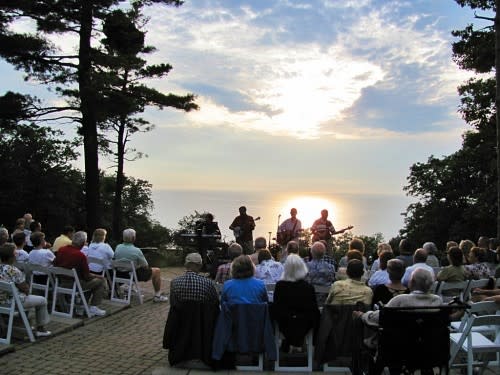 Good friends, a great view and some incredible live music await you during The Homestead's 2017 Music on the Mountain Summer Concert Series. July kicks off with longtime local favorite and mainstay on the Michigan folk and indie scene, Andre Villoch. Famed for his dynamic vocal range and vivacious onstage wit and charm, Andre is authentic, soulful and gritty. He's known for his lyrical prowess by delivering satisfying melodies about life, love and the allure of music. On July 20th, Bugs Beddow & The Good Stuff take the Bay Mountain main stage to serve up the best rock & soul music from the last four decades. From Bruno Mars to Stevie Wonder, Bon Jovi to the Temptations, you'll enjoy the best mix of feel good, toe tapping music there is.
Bay Mountain concerts begin at 7pm. Transportation via chair lift or six-passenger golf cart begins at 6pm. Cash bar and snacks are available for purchase. Coolers are not permitted. Tickets: $15 in advance; $20 at the event. For more information, call 231.334.5100, or visit www.mynorthtickets.com.
46th Annual Glen Lake Woman's Club Art Fair
July 19th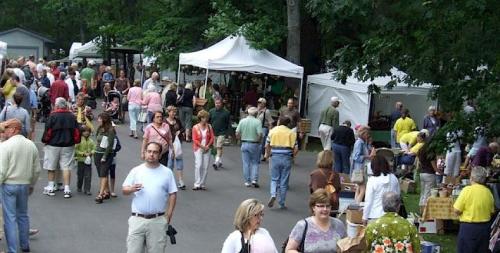 This annual event featuring more than 100 exhibitors in various media including pottery, glass, fabrics, jewelry and more will take place at Glen Arbor Township Hall. Located in the heart of the Sleeping bear Dunes National Lakeshore, this one-day fine arts fair provides college scholarships for local high school students. The art fair draws locals and tourists from the county's abundant summer homes and resorts. The Glen Lake Woman's Club offers a raffle, bake sale, popcorn, face painting and a lunch counter. Admission is free but donations are welcome for the scholarship fund. For more information, click here to contact the Glen Lake Chamber of Commerce.
8th Annual Running Bear 5k Run/Walk & 1/2 Mile Kids' Run
July 25th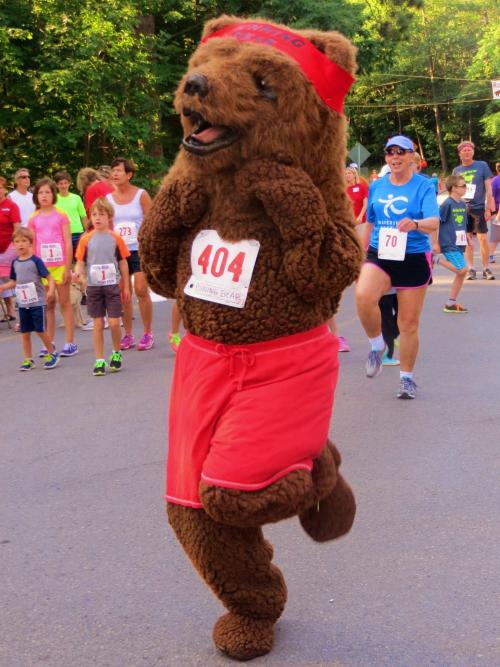 [source: visitglenarbor.com]
On July 25th, the Running Bear 5K Run/Walk & ½ Mile Kids' Run takes off for its 11th year. Participants can run or walk the 5K.  Runners compete in 10 different age categories (from 10-and-under to 80+) with 1st and 2nd place metals and prizes in each from Cherry Republic and Crystal River Outfitters.  In addition, there's a ½-Mile Kids' Run for young runners where they get to run with The Bear and take home a ribbon and coupons for an ice cream cone from Riverfront Ice Cream. Proceeds to benefit Glen Lake High School Scholarships & Community Projects
Click here for race day info and to register.
Traverse City Film Festival
July 25th—30th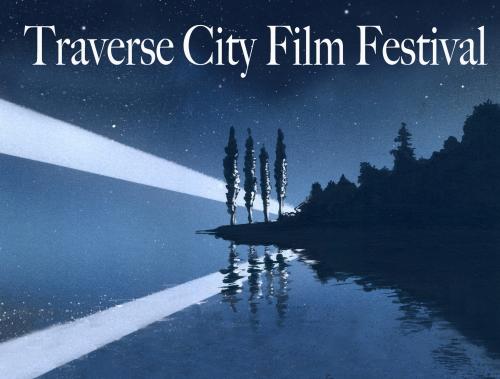 [source: traversecityfilmfest.org]
The Traverse City Film Festival is a charitable, educational, nonprofit organization committed to the idea that "One Great Movie Can Change You: Just Great Movies" and to helping save one of America's few indigenous art forms—the cinema. The festival brings films and filmmakers from around the world to Northern Michigan for the annual film festival in late July.
The festival also presents classic movies free of charge on a giant, inflatable outdoor screen overlooking Grand Traverse Bay in the Open Space at dusk. Free panel discussions with directors, writers, actors, and other members of the film industry are offered daily. And an affordable film school runs throughout the festival, offering twice-daily classes for film students and film lovers.
Film schedule for the 2017 festival is currently set for release on June 23rd with public tickets going on sale July 15th. For the most up-to-date information of TC Film Festival shows and events, check out the festival's website by clicking here.