Skeet shooting. Snowshoe winery tours. Glen Arbor Winterfest and Crystal River wildlife viewing from kayak or canoe—here's a shortlist of happenings and events to help make the winter of 2019 your best winter yet.
By Bob Butz | Adventurist
Snowshoe The Vineyards With Grand Traverse Bike Tours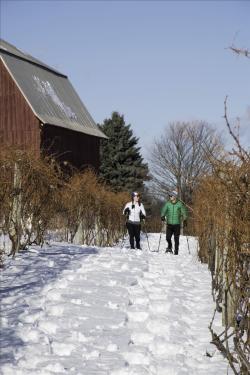 Anybody can do a Leelanau County wine tour by car or bus.  Do it on snowshoes, and you really have something to talk about. Grand Traverse Bike Tours has partnered with Big Little Wines, Ciccone Vineyard and Winery, and Suttons Bay Ciders to offer guided snowshoe tours along on a private trail connecting three of Leelanau County's most popular wine and cider destinations.
Snowshoe the Vineyards will take place on Saturdays, January 19th through March 2, 2019. The tour runs from 11am-4pm. Tickets for these day-long excursion are $55 per person and includes: professionally guided tour; snowshoe and pole rental; and catered warm lunch of chili and soups overlooking the bay at Suttons Bay Ciders. For tickets and more information, check out www.grandtraversebiketours.com or call 231.421.6815.
Winter Wildlife Viewing From A Canoe Or Kayak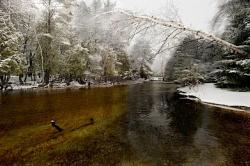 There is no better time than winter to take in the tranquility of river. No crowds. Scenery like something out of a Christmastime storybook. And wildlife that almost seems tame for how close you can often get to deer and waterfowl when drifting silently along in a kayak or canoe. Winter is probably the most romantic season of the year to explore a winding river. And there's arguably no better place to float than the Crystal River outside Glen Arbor. The Crystal is a great winter canoe and kayak river because it's so shallow and slow moving. There are no rapids to worry about, and even though the current snakes through some delightfully forested scenery, you're never very far from the nearest road.  At the end of the day, stop in at Art's Tavern in Glen Arbor for a warm seat and a hot burger (Art's idea of comfort food).
Cedar Rod & Gun Club/5-Stand And Skeet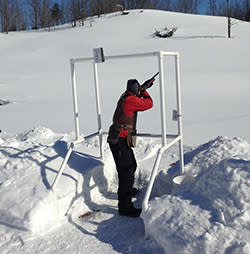 Every Wednesday and Saturday throughout the winter months, the Cedar Rod & Gun Club is open to the public from 10am-5pm for skeet and 5-stand sporting clays enthusiasts. (Five-stand is a miniature version of the popular sport of sporting clays.) These are not "learn-to-shoot events." But if you know how to safely handle a firearm, know your High House from your Low House, the good folks at CRGC will take care of the rest. Shotguns are available for rent (with advanced notice). The club also offers 12- and 20-gauge ammunition for sale. Click on the hyperlink above for more information.
Glen Lake Winterfest Perch Fishing Contest And Chili Cook-Off
An annual winter tradition, Glen Lake Winterfest is a celebration of two favorite competitions for Glen Lake locals — ice fishing and chili making. The fun kicks off in Glen Arbor at 7am, February 16th, with the perch-fishing competition on Big and Little Glen Lake. Anglers bring their biggest catch to the Sportsman Shop for official weigh-in and measuring at 1pm. Prizes are awarded for 1st through 4th place catches. Entry fee for this event is $20, and all ages are welcome.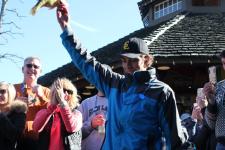 The chili cook-off portion of the festival starts at noon and is hosted at Boonedocks in Glen Arbor. Entrants compete to earn chili bragging rights with 1st through 5th determined by popular vote. Get there early for a seat inside Boonedocks, or join the party out on the deck with plenty of heaters, drinks, music, family, friends, and chili to keep you warm. 
Cook-off admission is $10 per person, which includes unlimited chili samples. Admission is $5 for seniors over 70 and kids 12 and under.  Proceeds from the Chili Cook-Off go to the Glen Lake Schools Scholarship Fund. Click on the Glen Lake Winterfest link above for an online fishing and chili cook-off entry forms.