From wine tasting and painting to searching for Leelanau County black bears, the Sleeping Bear Dunes is the place to experience some of the best winter activities Northern Michigan has to offer.
Check out this rundown of the dates and links to information on the most popular things to do in and around the dunes in the month of March.
Sip and Dab Painting & Cooking Demonstration
March 7th, 3 p.m. to 6 p.m.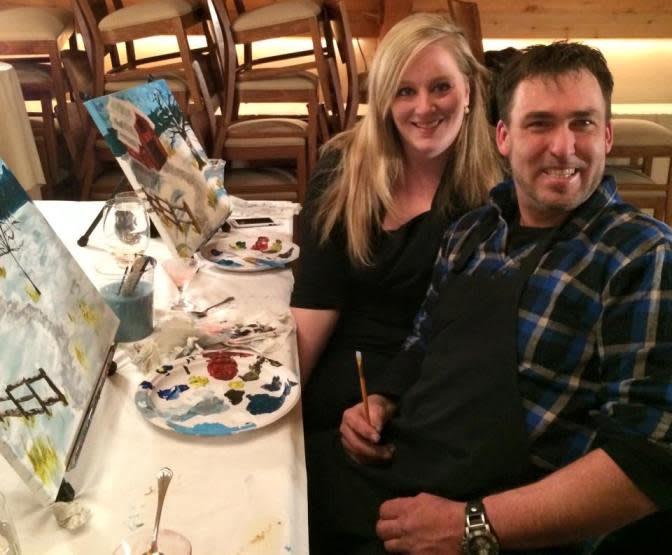 The Homestead has teamed up with Traverse City Sip and Dab to create a social event that combines acrylic painting, sipping, eating and fun. Sip and Dab provides an artist, easel, brushes, paint, apron and canvas. The artist of the night will guide you through your painting step-by-step. This may be the first time you've painted since elementary art class, but now you can eat, drink and socialize.  
Toward the end of the painting class, Nonna's Chef John Piombo will lead a cooking demonstration of his favorite Italian cuisine.  You'll learn his simple steps to gourmet cuisine that you can do at home.  Dinner is included after.  
You won't find a more fun and relaxing painting class. Absolutely no experience is needed, and after three fun-filled hours you will leave with a completed, high-quality piece of art that is your very own. Come alone, with a friend or a group.
Cost is just $50 per person and includes art class, completed canvas and dinner.
Sleeping Bear Ranger-led Snowshoe Hikes
March 7th, 1 p.m.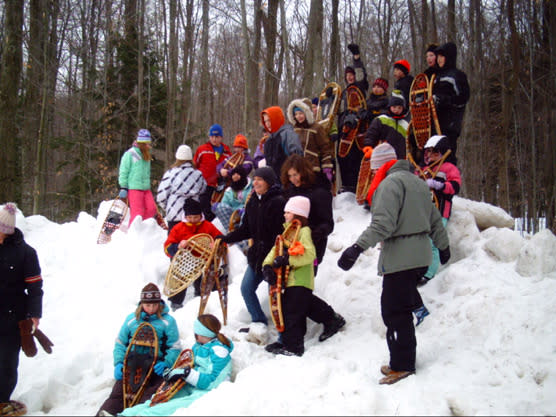 Join Sleeping Bear rangers for a guided showshoe adventure. Participants are invited to meet at the Philip A. Hart Visitor Center in Empire at 1 p.m. You only need a park entrance pass to join the fun. Reservations are required whether you need to borrow showshoes or have your own. The hikes are limited to 30 participants. Call 231-326-4700, ext. 5010, for details and to make reservations.
Leelanau Black Bears 101
March 21st, 10 a.m.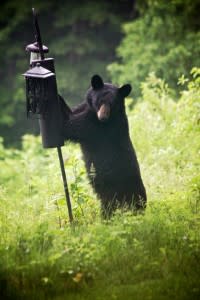 With warming temperatures, Leelanau's black bears will soon be emerging from their winter dens. Black bears and other northern wildlife species that live in Leelanau remind us what a fabulous, biologically diverse area we share with those species that were here first.  Learn more about black bears from docent Ann McInnis who will share a power-point program developed by the Wildlife Research Institute in Minnesota. Meet in the Leelanau Conservancy office, in the back community room.
Sips, Chips & Dips
March 28th, 12 p.m. to 5 p.m.

Join the casual fun as participating wineries offer everyday snacks paired with a complimentary taste of Leelanau wine. This is a fantastic way to try lots of your favorite munchies and see how great they taste when complemented by wine. This is a free event at participating wineries. Just show up and enjoy the yummy fun. For more information along with a list of participating wineries, check out the website for the Leelanau Peninsula Vintners Association.