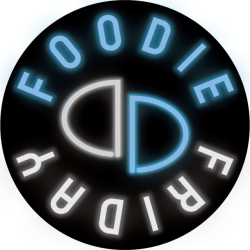 If you're looking for a way to combine good wine with homegrown local, cuisine, stop into Bluestone Vineyards any Friday through Labor Day weekend for Foodie Fridays. These events – where area restaurants get to show off their best – is a partnership made in (foodie) heaven!
Tom Knighton, owner of Blustone Vineyards, says this is the fourth year for Foodie Fridays, and attendance continues to grow every year.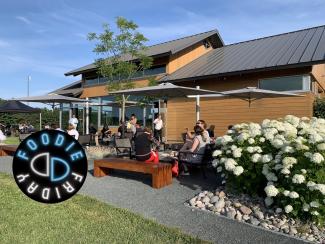 "We realized that the best way to experience our wines is to pair them with great food," Knighton said. "With all of the amazing food opportunities in the area, it wasn't long before we started putting it all together and Foodie Friday was born."
Blustone built their tasting room with an open concept kitchen so it was just the natural next step, Knighton said.
"Blustone is passionate about the magic that happens when you combine great food with great wine and great conversation," he said.
This year, reservations for tables inside their tasting room have been sold out for most Fridays, but tables on the patio are first come, first served.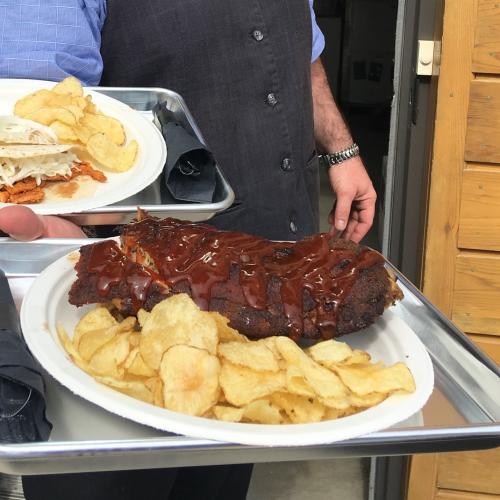 Here's a lineup of the last 3 Foodie Fridays of the summer, from 4-8 p.m:
Visit www.blustonevineyards.com for more information and to come on in for a Foodie Friday!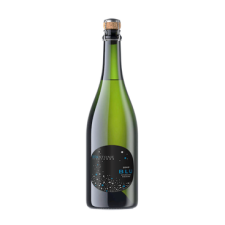 About Blustone
Planted in 2005, Blustone's Sylt Road vineyard is located on 40 acres in the middle of the Leelanau Peninsula. The vineyard slopes across a broad hill that provides great sun angles while ensuring frost damage is minimized. It's situated on good rocky soil on top of limestone that gives their grapes a unique minerality and is located at an elevation on the peninsula that gives them one of the longest growing seasons around.
They are named, as you might have guessed, after the famous Leland Blue stones found only in Leland! Try their Blu Sparkling Riesling, a customer favorite.
#