November in Northern Michigan, and that means snow. Winter transforms the Sleeping Bear Dunes into a playground to be explored with fresh eyes. The trails, scenic views and popular destinations are still here and—if you have the right gear—can be explored by anyone looking for adventure and fun.
From the ultimate Michigan-made skis to explore Sleeping Bears backcountry trails, to a turbo-fast sled that will make you the envy of the Lakeshore's greatest sledding hill, check out this shortlist of wild and fun winter gear.
Part Ski. Part Snowshoe. All fun.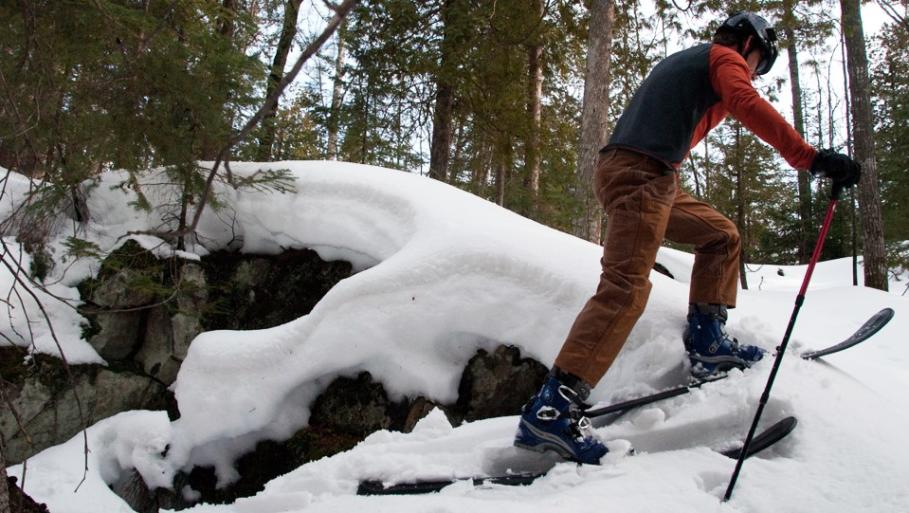 There are plenty of designated cross-country ski trails within the boarders of the Sleeping Bear Dunes National Lakeshore. Many of these are transformed into well-groomed snowy paths when the white stuff begins to fall. But for those looking for the kind of solitude only the deep un-trampled forest can offer, you're going to need something on your feet that can tackle any terrain Mother Nature may throw at you.
A technological marvel that just happen to be made in Michigan, Marquette Backcountry Skis ($189) are designed an ultra-fat platform, short length, no-wax ski base and early-rising tips "Marquettes" are universally equipped snowshoe/ski that provide an amazing backcountry touring experience whether your aim is trekking the remote wilderness for exercise and rewarding scenic vistas or hard-charging descents through tight trees and pristine deep powder.
A Snowshoe For Runners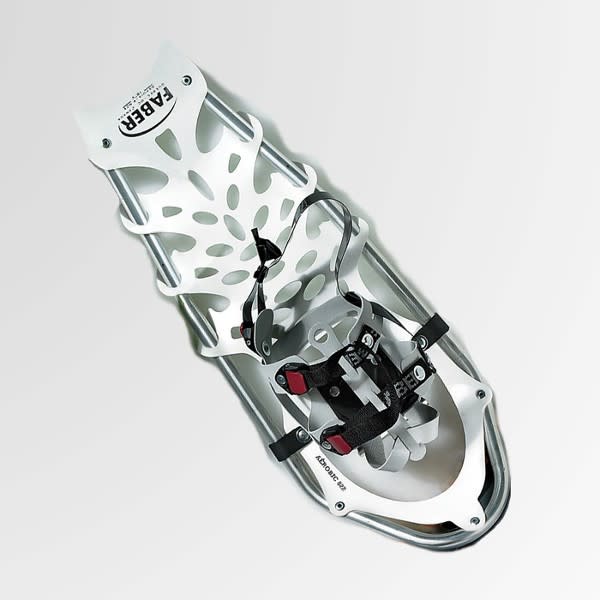 Sleeping Bear Dunes offers 13 outstanding cross-country skiing and snowshoeing trails. (Click here to check out a list of trails and links to trail maps). If you're looking to cover some serious ground exploring some of these amazing paths—and get in a great workout while you do it—then consider a pair of "running snowshoes."
New for 2015 and the most affordable running snowshoe you ever going to find, the ultra-light Aerobic ($140) has a deck full of holes to save weight and add grip. Weighing less than three pounds, the Aerobic is for explorers looking to go fast over any terrain—even ice—thanks to the shoe's split-tail design (which allows each side of the frame to flex independently) and stainless steel cleats on the shoe's underbelly.
Ultimate Snow Sled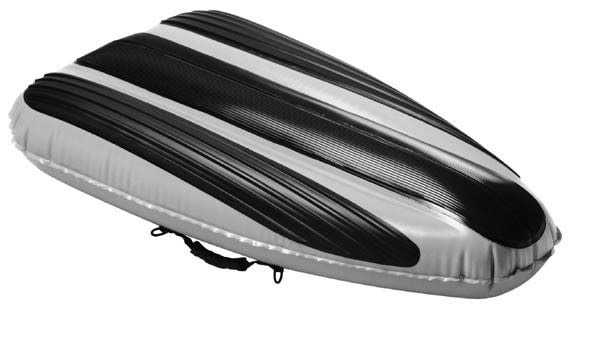 Sleds, toboggans, saucer sleds, inflatable tubes or similar equipment as well as downhill skis and ski boards are prohibited everywhere at the Sleeping Bear Dunes, except for one place—the Dune Climb.
If money is not object and you're looking to be the envy of this popular winter hangout, then the Airboard Snow Bodyboard ($269) is for you. Slate online compared this air filled, arrowhead-shaped inflatable to a Formula One car. With its aerodynamic design and hard plastic ridges on the bottom to help you steer, the Airboard can supposedly reach speeds of up to 80 MPH.
Snowball Launcher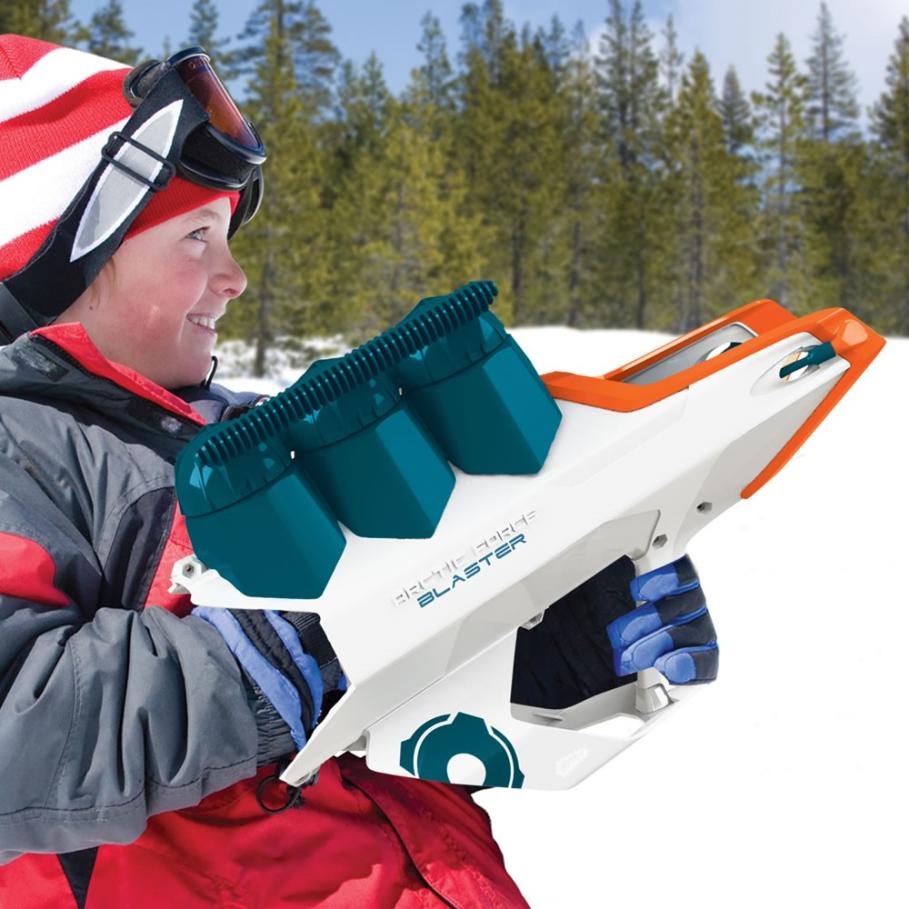 Once the snow flies, anyplace outdoors is a good place for a snowball fight. Now you can easily outgun and dominate the competition with this 50-foot snowball blaster. Simply place snow in the forming chamber and close the lid; it packs three, softball sized snowballs and is activated by a pulling back a slingshot mechanism then pulling a trigger. Because the blaster is powered by "elastomers" instead of batteries, it provides uninterrupted, fast-action play.
The Beanie Beard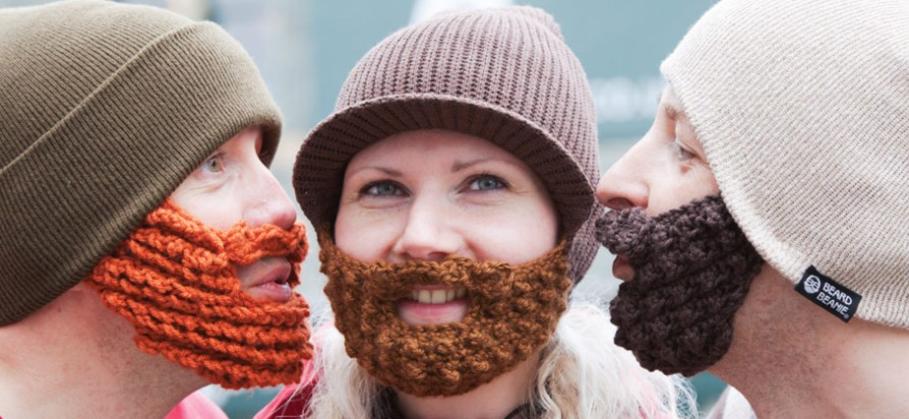 Back when the Sleeping Bear Dunes was the land of the lumberjack, just about every man who knew his way around the woods wore a beard. A beard used to be a symbol of rugged independence. But a beard was also pretty functional, too, great for warding off those winter chills on the face and neckline.
For those who have a sense of humor and want to bask in the practicality of beard-dom, the Beard Beanie ($35) offers cozy face-hugging comfort without the irritation caused by the Velcro™ or buttons found on other detachable beard hats. Although originally conceived as a silly fun gag gift, the people at Beard Beanie make the beard beanie hat to provide a reliably snug, face hugging fit so you can stay warm through all your cold weather activities.