Five Things To Do Over Lakeshore's Fee-Free Presidents Day Weekend
The Sleeping Bear Dunes National Lakeshore is one of 133 of America's national parks that will be waiving their normal entrance fee over the upcoming Presidents Day. To help plan your visit, here's a roundup of other Leelanau events and activities also happening Saturday, February 14th.
Leelanau's Winter Wildlife: Indoor Docent Program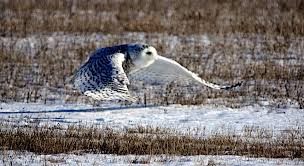 What goes on outside in Leelanau's natural areas in the winter? Bring the whole family and join Leelanau Conservancy docent Ann McInnis for an indoor program about outdoor wildlife activities and some of the clues that might tell winter stories. Which animals are active in February? What might you learn from scat, tracks, traces, trails, nibbles, nips and noises? Meet at 10 am in the Conservancy's office, in the back community room.  Click here for more information, including directions and sign up sheet.
Ski The Heritage Trail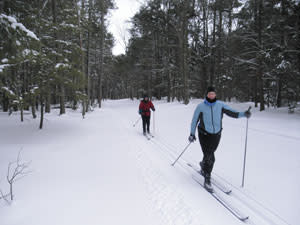 All hail the mighty trail groomers!  Thanks to a great new blanket of fresh snow and work of Sleeping Bear Heritage Trail's ever-vigilant trail-grooming crew, the upcoming weekend will likely provide the best ski conditions of the entire winter season. At last report, a good base of snow and excellent ski condition were reported along the entire length of trail:
Glen Arbor (Forest Haven Road) to Glen Haven - EXCELLENT - Base of about 6 inches. Classic tracks have been set on the outside of the trail with corduroy between for snowshoers and skate skiers.
Glen Haven toward the Dune Climb - EXCELLENT - This section of trail has a thinner base (2-4"). Classic tracks were set from Glen Haven to just north of the Dune Climb. At the Dune Climb, the base is less, so the trail is just corduroy for a short distance.
From Empire to the Pierce Stocking Drive - EXCELLENT. This section of trail has some steep hills and the groomers do not lay classic tracks. The whole trail is corduroy.
The section of trail between the Dune Climb and Scenic Drive has some driveways and steep hills. It has been groomed with a corduroy finish with no classic tracks.
For the most up-to-date trail/grooming conditions, check out the SBHT Facebook page before you head out.  For cross-country ski and/or snowshoe rental, check out The Cyclery at Crystal River Outfitters in Glen Arbor.
Sleeping Bear Ranger-Led Snowshoe Hike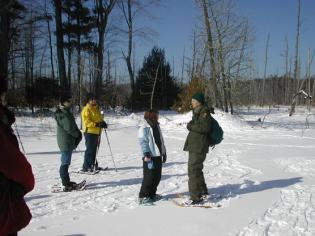 Park rangers will be leading visitors on a guided, Lakeshore showshoe hike on Valentine's Day (weather permitting). The hike begins Saturday with a 1 pm meet-and-greet orientation at the Philip A. Hart Visitor Center in Empire. Bring your own snowshoes or get a pair of loaners, free of charge. Participants only need a park entrance pass to join the fun. Reservations are required whether you need to borrow showshoes or have your own. The hikes are limited to 30 participants. Please call 231-326-4700, ext. 5010 for details and to make reservations.
Glen Arbor Winterfest/Perch Fishing and Chili Cook-Off Contest 


Brought to you by the Glen Arbor Chamber of Commerce, the 14th Annual Glen Arbor Winterfest starts at 7 am with a perch fishing contest offering prizes for 1st through 4th Place catches. All participants will bring their biggest catches from Big and Little Glen Lake to the Sportsman Shop at 1 pm where winners will be awarded. Entry fee for this event is $20, and all ages are welcome.
The chili cook-off portion of the festival kicks off at noon on the deck at Boonedocks on the corner of M22 and Ray Street in Glen Arbor. Local businesses and individuals will compete to earn chili bragging rights and 1st or 2nd Place awards in both traditional and non-traditional chili categories.
Admission is $10 per person, which includes unlimited chili samples. All proceeds from this event go directly to the Glen Lake Chamber of Commerce's Glen Lake Schools Scholarship Fund. Dress warmly for this is a family-friendly event. If you'd like to participate, the entry fee is $25 per chili. Winners will be crowned as the event wraps up around 3 pm.
Leelanau Outdoor Center's 3rd Annual Snowshoe Stampede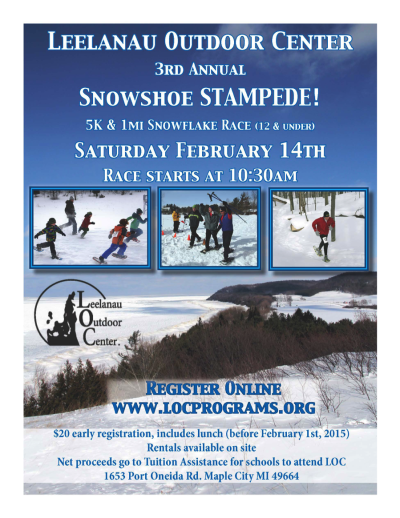 Beginning at 10:30 am, this 5K race (along with a one-mile Snowflake Race for kids 12 and under) is only $20 if you register before February 1st. Net proceeds support tuition assistance for schools to attend the Leelanau Outdoor Center. Register online on the LOC website or call 231-334-3808 for more information.