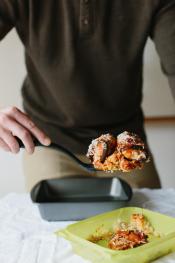 Fall has announced itself slowly in Michigan. It began with warm nights and striking colors you could see on the Old Mission Peninsula from Bluff Road into late September. October came with the vivid oranges and reds like before, but with the acknowledgment that it would soon be time to hunker down. Then the days of late October, which were still not void of color, but spelled a message out in the sky, one that clearly read, "I'm here and I'm going to stay."
At least for 3 months.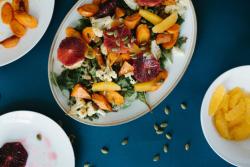 My friend York is back from Massachusetts. His brother, Tim, and his wife Mel started "Mel & Fell", a catering company located in Empire, Michigan. When I first saw York, he told me about Tim and Mel's business, and I had to try it out.
In 2003, Tim met Melanie, or "Mel", while Tim was working at Beverly Hills restaurant. She called him the "big fella". Shortly after that, the two were engaged and were married at The Sleeping Bear Dunes.  In 2011, they moved to Michigan and worked at some of the top restaurants in the area. They saved and waited and when the opportunity presented itself, they opened "Mel & Fell" in Benzie County.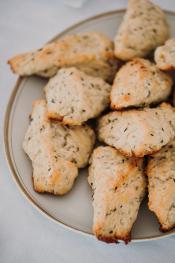 "Mell & Fell" is a catering company that focuses on small events and family dinners. They deliver to the Leelanau County area regularly, and into Traverse City once a week.
"What we're trying to do, is give people a different option they haven't seen before," says Tim. "It's a fusion of Middle-eastern and Asian cuisine. But it's not always the same. Sometimes we take a chance with different recipes, stuff, I never got to cook before. We like to use International ingredients and make them work together."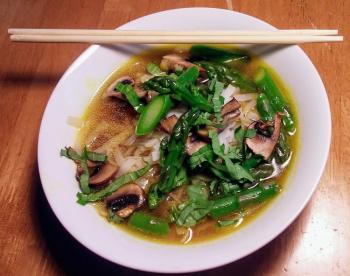 Tim and Mel get their ingredients from Grow Benzie, an "incubator kitchen" where farmers can grow their produce and sell to the chefs and restauranters who they share a space with.
"We really like to keep local produce as much as possible," says Tim.  "A lot of people want to eat vegetarian and don't know how to do it, so we try to do it for them at a reasonable cost."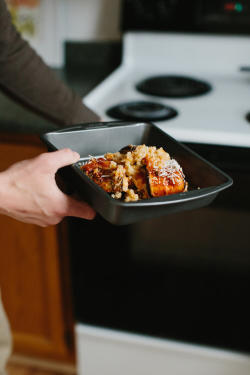 "Mel & Fell" also cater larger events. They've done weddings but try to keep it to thirty or forty people tops. They like keeping it quaint and personal.
Tim says one of the nicest parts of operating the business, is that it gives people something to look forward to during the week. "They are like it's already Friday? They can't wait to get their menu and place their order," he says.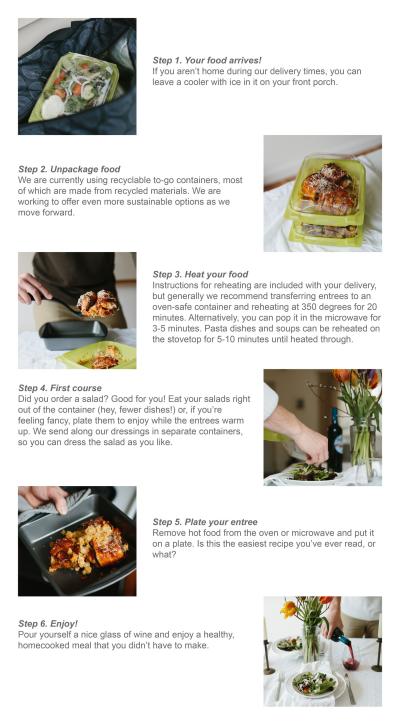 I tuck into my meal. I ordered the "Julia Childs roast chicken-breast." It comes with port cream sauce and sauteed mushrooms and roasted seasonal vegetables for $13. The chicken is juicy and crisp on the outside. It tastes fresh and has a nice color to it like the chicken could have been walking around yesterday. The sauce is tangy with just the right amount of bite and the vegetables are fresh, crisp, and come dusted with a savory seasoning.
During COVID, Tim and Mel are taking precautions to make sure everyone stays safe.
"We're only going into TC one day a week now," says Tim. "We wear masks and sanitize the boxes and everything we get from Grow Benzie. We have a farm share now, so it just comes from the farm, right to our kitchen. We have no-contact delivery."
"Mel & Fell" sends out a menu over email to "subscribers". To sign up for the email, just go to https://melandfell.com/meal-subscription. When you place your order ahead of time, a delivery driver will bring your meal to you.
Life has been good so far for Tim and Mel, and things are only looking up. It's been busy this summer and they plan to open a brick-and-mortar location in Suttons bay next year.
Tim and Mel's journey has been colorful, full of stories, if this were a movie, I think it'd have a Hollywood ending.