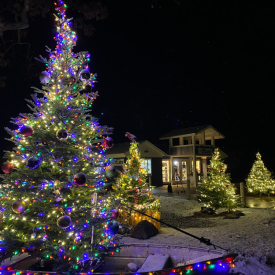 There's nothing that spreads holiday joy quite like an abundance of Christmas trees. If you're in search of some last-minute cheer—look no further. The first annual Strolling Lights Festival is organized by the Crystal River Outfitters Recreational District. This festival allows anyone who wishes to sponsor and decorate a Christmas tree that is put on display in downtown Glen Arbor.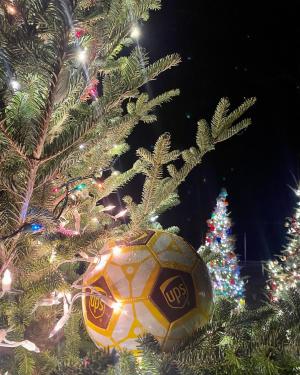 The cause of this festival is something even more joyous than the decorations. Two-thirds of the money raised from the sponsors go to the Glen Lake School Student Assistance Fund.​​ This fund is set up to help families of Glen Lake Schools pay for appliances or bills they might not otherwise be able to afford. The event has already raised an astonishing $4,000.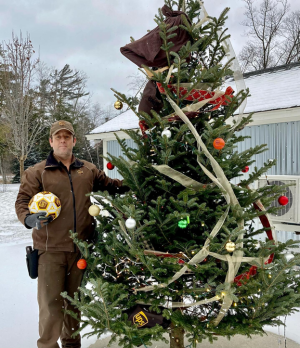 Each tree is uniquely decorated with fun ornaments and themes. From "house divided" with both Michigan and Michigan State ornaments, to UPS decorations.  There is no lack of creativity here.
One group of friends decorated a tree with s'mores kits, pillowy-white cotton ball garland, buffalo checked ribbon, ceramic s'mores, and twinkling orange lights at its base to signify a bonfire.  The tree called the "Toasted Sisters" celebrates friendship and a favorite northern Michigan pastime.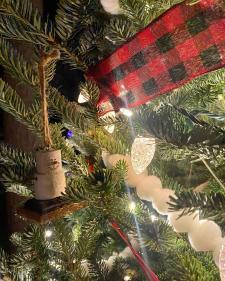 Christmas is the season of giving. If you need a little more holiday spirit, you still have time to head on over to Glen Arbor to see this amazing display. If you didn't get a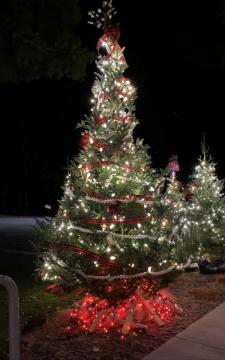 chance to sponsor a tree this year and would still like to make a donation to the Glen Lake School Student Assistance Fund, you can do so by visiting the site  www.crystalriveroutfitters.com website and an ornament will be hung in your name on the "District Giving Tree." The trees will be up through the New Year, so don't miss this incredible opportunity to spread some joy this holiday season! 
For additional coverage of the Strolling Lights Festival, visit UpNorthLive: Strolling Lights Festival, and 9and10News: Crystal River Outfitters Recreational District Holds Strolling Lights Festival.
Photos: Crystal River Outfitters FaceBook page and UpNorth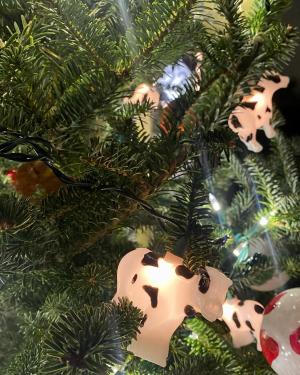 live.com