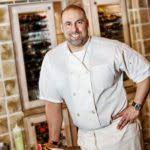 Are you bored during quarantine and looking for ways to spice things up while stuck inside? Do you like cooking and feel like challenging yourself with more involved recipes?  Look no further than "Nonna's at The Homestead" Facebook page, where Executive Chef John Piombo cooks up different dishes every Wednesday at noon in a live presentation. John Piombo is a skilled chef, who takes you through cooking the dish step-by-step, as if he's Bob Ross teaching you how to paint on a blank canvas.  John is the executive chef at The Homestead, which houses three restaurants, Nonna's, Cafe Manitou and Whiskers.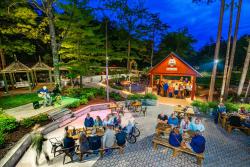 The restaurants range in their dining options. Cafe Manitou serves casual, American fare, while Whiskers is a bar and grill that focuses on locally sourced beers and ciders. The more upscale restaurant, Nonna's, serves Northern Italian Cuisine in a farmhouse setting with seasonal rotating menus.
However, until the Governor's orders are lifted, these restaurants will remain closed to the public. But keep them in your back pocket for when they do decide to open their doors. Until then, you can satisfy your hungry palette through John's cooking demonstrations that take place on Facebook Live.
I tuned in myself to w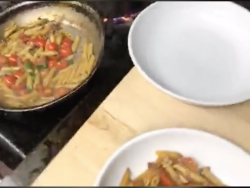 atch John demonstrate how to make Pasta Puttanesca. He used a mix of cherry tomatoes, black olives, capers, anchovies, prosciutto and a smattering of other vegetables and spices, to create what looked like an absolutely delicious creation. As he cooked, he often commented on how good it smelled, and looking through the screen, I could almost smell it too.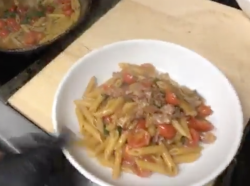 But be prepared, because some dishes may require at least some kitchen chops to be able to follow along quickly enough. If you're more of a beginner and want to follow along, you can always pause and restart the video and go at your own pace.
The Homestead is located in Glen Arbor, Michigan and has been in operation for the past 85 years. A gorgeous beachfront resort, it offers a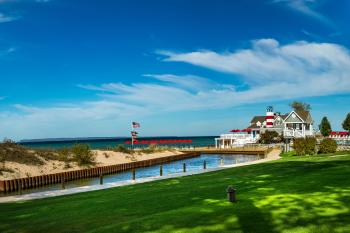 wide range of unique lodging options that are perfect for romantic getaways, family vacations, weddings,  reunions and corporate meetings.
The Homestead is surrounded by the Sleeping Bear Dunes National Lakeshore and was chosen by Money Magazine as "No. 1 of the 8 Best Beaches to Visit this Summer". Guests of the resort can enjoy its mile-long beach, it's spa and salon services, golf courses, boats, pools, and, come winter, skiing, snowshoeing, and skating.
And of course, you'll have your choice of three great dining options that will serve up delicious options once Michigan restaurants are allowed to re-open. 
For extra fun, take a road trip along M22 to check out the beautiful shoreline. Before you make your way home, stop for lunch at Cafe Manitou and look out over Lake Michigan as you sip a cool drink and think about how lucky you are, to gaze out at one of the country's most spectacular views.