While we are all cozied up at home, area bookstores are delivering what few can: An escape, a pastime, a pleasure. Here, we looked into what our bookstores are doing for their readers even while their retails shops are closed. Below, a few good books to try!
The Cottage Book Shop, Glen Arbor
You can order online at https://cottagebooks.indielite.org or by email at info@cottagebooks.com.
The Trails of M-22
A guidebook for hiking the Sleeping Bear Dunes National Lakeshore – perfect for now if you're sheltered in place here, or grab this for later this summer when you finally get to visit us!
"The Trails of M-22: 40 of the Most Beautiful Paths Along Michigan's Most Beautiful Highway" is a perfect way to pass the time – either now on foot, or later as a hike-wish-list! This hardcover book by Jim DeFresne is devoted to the trails found along this state highway, including all the mainland trails of Sleeping Bear Dunes National Lakeshore. The full-color guide includes descriptions and detailed maps for each path. What a perfect way to spend a little time outside – with social distancing in place, of course. Try exploring some of the lesser-known paths and see Michigan at its wildest.
Legend of Sleeping Bear
If you have a kiddo who's ever climbed the Sand Dunes, this is a keepsake to have on the book shelf
A classic, must-have for every Michigan lover: "The Legend of Sleeping Bear" by Kathy-Jo Wargin with illustrations by Gijsbert Van Frankenhuyzen. This beautiful book tells the story of a mother bear fleeing from a forest fire with her two cubs across the waters of Lake Michigan. And the story of what happens once Mother Bear reaches the far shore becomes the legend behind the natural wonder known as Sleeping Bear Dune. Published to wide acclaim, the book was named the Official Children's Book of Michigan. A bedtime story now, a keepsake later.
Leelanau Books, Leland
Call 231-649-6798 to place orders.
This is a perfect time to pull out the classics. Here are a couple of ideas: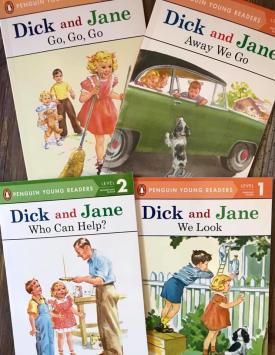 Whimsy and JANE
Whimsy "reads" books with youngsters at Leelanau Books. Watch for her this summer!
For parents at home, try a selection of "Dick and Jane" readers for the kids. These books went along nicely with "Whimsy" – Leelanau Book's companion kitty – new to the store this February! She is a Himalayan Munchkin Minuet and is a huge hit with young readers. While Whimsy is at home, sheltering in place, get your kiddos some classic cuddle time on your lap reading the very books your grandparents used to read.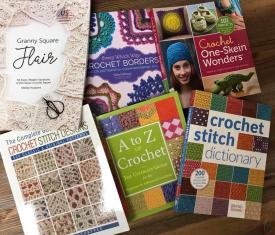 Crochet
A selection of craft books could be the ticket to passing the time at home.
Yes, it's time to learn that skill you always said you'd learn, no more excuses! Start with "Crochet One-Skein Wonders" (which includes 101 projects – that ought to get you through to April 30) or try "Granny Square Flair" which covers 50 fresh, modern variations on the classic square – make Granny proud even as you keep your distance.
Gwen
This beautiful book gives a peek into a woman who has built her life around the beauty of our area.
For a taste of Northern Michigan, get the book, "Nature's Friend – The Gwen Frostic Story."
"The author has made a lovely retelling of Gwen's life, including her struggles with disabilities and her perseverance," writes Paula Alflen, manager, on the Leelanau Books blog. "I love her quote, 'I work with nature because it treats me equally.' The book expresses Gwen's love for nature in beautiful watercolor illustration and text."
Bay Books, Suttons Bay
baybooksmi.com
Order by phone at 231-944-6809, email at baybooksmi@gmail.com, online at baybooksmi.com or through Instagram (baybooksmi)… and yes, even on a written piece of paper held up to the door, according to their website! Love it!
Bay Books has been offering "Word of the Day" and "Bay Books Book of the Day" on their Facebook page. It's a wealth of ideas and fun!

The Forager's Harvest
A perfect excuse to go for a walk!
One of their books featured is "The Forager's Harvest." They note: "Spending more time outdoors, hiking and walking lately? Then you know it's getting close to when we begin to forage for delicious things that we can cook at home. This book helps you to identify those things, how to harvest them, precautions you should take and how to cook them and make tasty meals. Samuel Thayer is well-known and a leading expert on foraging and you'll find this book extremely interesting to refer to this Spring and into the Fall."
In addition, Bay Book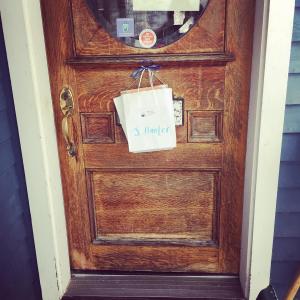 s and The Cottage Book Shop both announced that they are partnering with Libro.fm. You can start a membership with code SHOPBOOKSTORESNOW, and get two audiobooks for the price of one ($14.99), and 100% of your payment will go to your local bookstore. Be sure to sign up through their local websites to order. A great choice for listening to books during all the runs and walks and house cleanings everyone is finding themselves doing!
Finally, Bay Books reminds everyone that a book delivery for someone you know who is sitting home alone, is a perfect way to brighten a day!