A portion of the Lakeshore's popular Bay View Hiking & Ski Trail has temporarily closed for upcoming construction on the next leg of the Sleeping Bear Heritage Trail. Check out the map to see where construction crews will be working throughout the fall and winter months along with information on when officials expect the trail will reopen.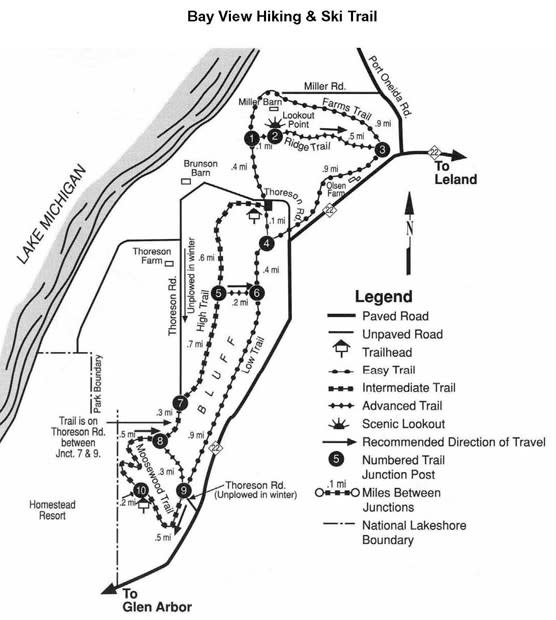 Running parallel to the scenic M22 highway running from Glen Arbor to Port Oneida Road, the roughly three mile "low trail" section of the Bay View Trail was closed last month in the latest effort to extend the length of the wildly popular Sleeping Bear Dunes Heritage Trail.
"Crews are currently working on clearing the corridor and will continue working on it until weather closes in," says Sleeping Bear's Paul Purifoy. "The lower portion trail will be available for skiing this winter. But if construction equipment is present, it's not advisable until that equipment is removed."
The "high section" of the trail is not impacted by the current project. Bay View's high trail offers a panoramic view of Lake Michigan, the surrounding fields and farmland. Construction is scheduled for completion prior to Memorial Day, 2015.