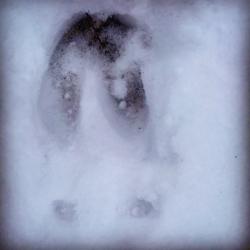 Winter has arrived at the Sleeping Bear Dunes National Lakeshore, creating ever-changing scenic landscapes and conditions ideal for snowy recreation. Whether our activity of choice is cross-country skiing at Alligator Hill, snowshoeing the Sleeping Bear Dunes dune climb, operating a snow mobile, ice fishing, following animal tracks, or driving to reach our destination for cozy lodging, awareness of the weather enhances the ways that we appreciate and enjoy winter— and keeps us safe.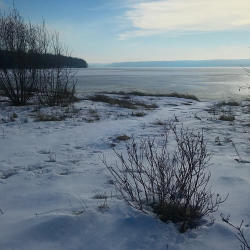 In a literal way, winter reminds us of our place in our world, and in the universe. The weather we experience here is a result of the angle of Earth's axis, the planet's rotation around the sun, and our position at the mid-latitudes in the Great Lakes region; weather is here unique to many parts of the world.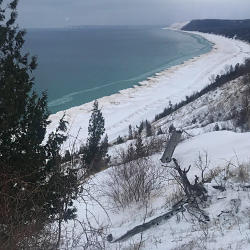 Lake effect snow reminds us of the distinctiveness of our geography and location— though it seems counter-intuitive, this phenomenon occurs when cold air gains heat as it moves over a warmer waterbody, like our Great Lake Michigan. The resulting heavy snowfall is appreciated by skiers— as well as by those of us who prefer to enjoy the scenery from inside, sharing a fire and hot drink in the company of loved ones.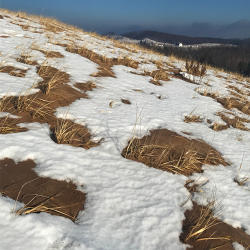 Produced by specific atmospheric processes, snow is so much more than a hazard. In the water vapor-saturated air above us, super-cooled cloud droplets coming into contact with freezing nuclei form ice crystals, which fall as snow. The variety of precipitation that falls and the way it interacts with the land and waters means that no two days ever seem quite the same during winter in the National Lakeshore.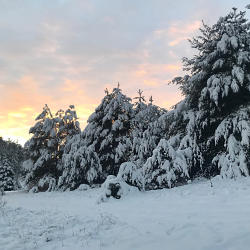 Appreciation of changing seasons and extraordinary winter storms is an important part of Mike Jacobson's enjoyment of residing in the area. Jacobson, who instructs a course in meteorology and climatology at Northwestern Michigan College, explains, "In the wintertime, the atmosphere is more dynamic. These big mid-latitude systems are much more common and stronger in winter. The temperature gradient is larger across North America; with a greater difference in air densities, upper air winds become stronger"; and create the conditions which produce exciting winter storms and significant snowfall. "There is no bad weather; only bad clothing," continues Jacobson, citing an old maxim, reminding us all to stay dry when recreating outside in winter.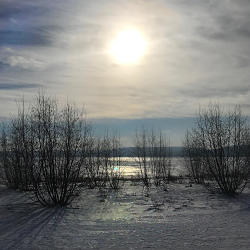 The staff of our local National Weather Service office in Gaylord, MI, are dedicated to protecting people through weather awareness.
Tips for using the Gaylord NWS website:
Click a location on the map for weather reports for a specific area.
Scroll to the bottom of the page—below the "Seasonal Hazards" section, click "Winter Weather" for current snowfall (depth of new snow over a single day or event), snowfall forecasts, and snow depth (cumulative depth of snow).  
Stay current on weather updates via Gaylord NWS social media:
Wintertime at Sleeping Bear Dunes National Lakeshore is quiet, picturesque, and offers much for outdoor recreation and indoor relaxation. With weather awareness, we appreciate winter conditions, and are able to plan accordingly to travel and recreate safely outdoors.