Mission of the Leelanau Conservancy: Conserve the Land, Water and Scenic Character of Leelanau County
Protecting farmland, preserving the shoreline and creating natural spaces for all area visitors to enjoy: The Leelanau Conservancy was established in 1988 to support the preservation of the natural beauty, ecological integrity and working farms of the Leelanau Peninsula—home to the Sleeping Bear Dunes National Lakeshore.
From summer nature hikes to volunteer opportunities, here's a rundown of a few Conservancy events and activities open to the public this summer.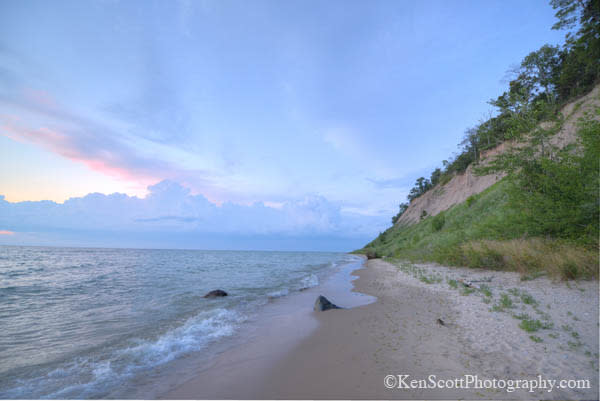 Many would say that there is no more beautiful place on Earth than Leelanau County. For over 25 years, The Leelanau Conservancy and its supporters have been devoted to preserving Leelanau's unique natural landscapes, working farms, pristine water quality and sense of community. Recognized as one of the nation's leading land trusts, we are grateful to serve as the conduit for those who love Leelanau and want to preserve this special place for future generations. Together with caring landowners, private organizations and the general public, the Conservancy has:
Preserved over 11,500 acres of natural lands and family farms
Protected 42 miles of shoreline, river and stream frontage
Created 23 Natural Areas for public enjoyment
Completed 153 Conservation Easements with private landowners to protect cherished family lands, with projects in all 11 townships
Becoming a member of the Leelanau Conservancy is likely to be the most important investment you could make in Leelanau. In recent years we have preserved $4 worth of land for every $1 donated—that's because private gifts are springboards to matching grants and landowner donations.
Get to Know The Leelanau Conservancy
The Conservancy's work remains rooted in the protection of land throughout the cooperation of people in the local community. With the help of our members and volunteers, the Conservancy has forever protected places like the Lake Leelanau Narrows, Crystal River, Houdek Dunes and their newest natural area, Clay Cliffs, with its 1,700 feet of shoreline on both Lake Michigan and Lake Leelanau. This summer, the public is invited to visit some of these beautiful natural spaces through a number of hikes and volunteer opportunities on some of the natural areas managed by the Conservancy. Families are welcome.
Docent-led Hikes
Sunday, May 4th, 2 pm—Explore the new Clay Cliffs Natural Area
Saturday, June 7th, 10 am—Hike up beautiful Whaleback Natural Area
Volunteer Workbee
Saturday, May 17th, 1 pm—Clay Cliffs Natural Area Trail Building
Saturday, July 19th, 1 pm— DeYoung Natural Area Trail Maintenance 
For a complete list of Conservancy-sponsored hikes, workbees and activities, to join, or make a donation visit www.leelanauconservancy.org.