Botulism again strikes Sleeping Bear shorebirds. Deer Season opens. Lawmakers to vote on special Sleeping Bear Preservation license plate. Check out this roundup of Sleeping Bear Dunes news stories from around the web.
Botulism Expected In Deaths Of Birds Along Lake Michigan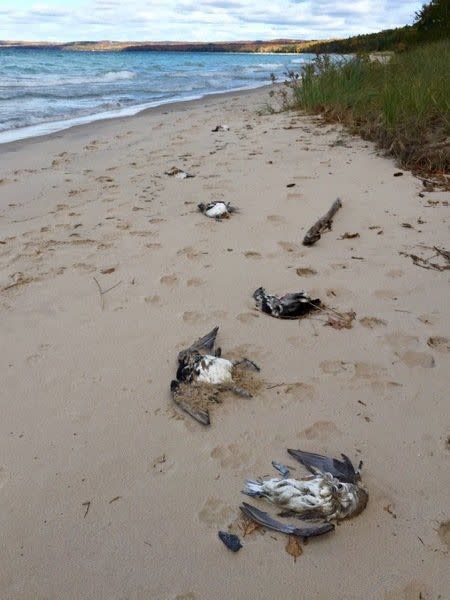 [source: record-eagle.com]
Unfortunately, it's that time of year again when it's not uncommon to find dead shorebirds, ducks and loons washed up on the beaches in and around the Sleeping Bear Dunes. The Traverse City Record Eagle and other news outlets across the region reported on this annual problem earlier this month by highlighting the discovery of over 200 birds that experts believe died from Type E botulism.
While posing no direct threat the beachgoers, researches warn Sleeping Bear visitors to avoid touching any dead bird along a Lake Michigan shoreline and immediately call Sleeping Bear Dunes National Lakeshore staff, or a local Department of Natural Resources office. Click here for the full story.
Lawmakers Consider License Plate To Support Sleeping Bear Dunes Preservation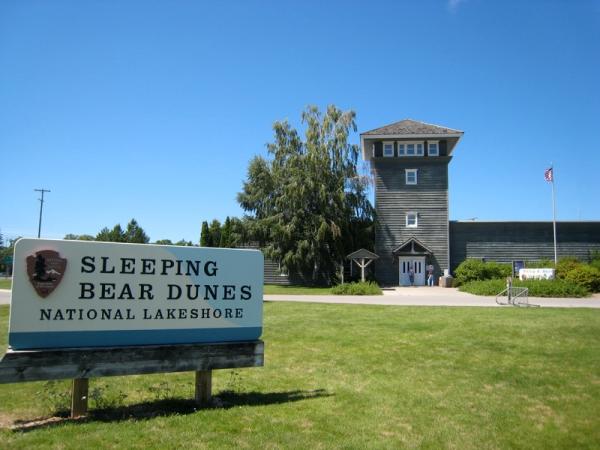 Michigan legislators will again discuss the viability of a specialty license plate to assist with Sleeping Bear preservation initiatives, reported the Traverse City Record Eagle. Lawmakers have so far been divided on the subject. A bill proposed by republican Senator Darwin Booher is designed to support the nonprofit organization, Preserve Historic Sleeping Bear and is expected to see a vote before year's end. Click here to check out the story.
Get Your Blaze Orange On. Deer Season Runs November 15–30.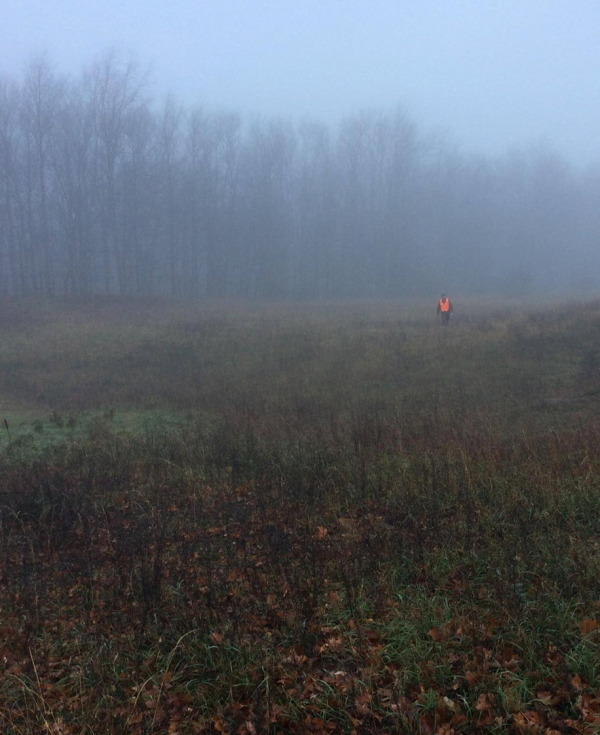 [source: Sleeping Bear Dunes National Lakeshore]
Michigan's statewide whitetail deer season begins Tuesday, November 15th. The two-week season runs until November 30th.  Hunting is legal within the boundaries of the Lakeshore, which is why rangers recommend that non-hunters visiting Sleeping Bear wear blaze orange or other brightly colored clothing. Also, non-hunters should consider only hiking on marked, designated trails and beaches to minimize contact with active hunters. Ranger staff is always available to assist non-hunters with additional information concerning hunting and when the different hunting seasons occur within the park. Click here for more information.
"Old Man Plover" Makes It South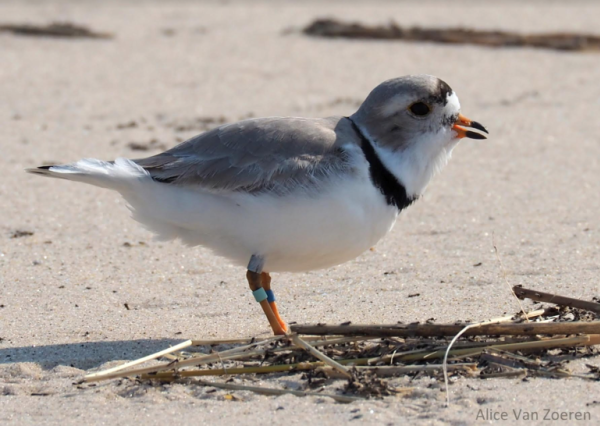 [source: glpipl.com]
Regular Sleeping Bear summer resident and oldest piping plover in the Great Lakes population, "BO;X,g," returned to his South Carolina winter home earlier this month. The Great Lakes Piping Plover Recovery Effort reported last week that the bird southern researchers call "Old Man Plover" hatched back in 2002 at the Sleeping Bear Dunes and has been returning to the Lakeshore to nest since 2005. Click here to read more about the life and times of this well-traveled shorebird.