Sleeping Bear Around the Web
We're proud to represent one of America's National Parks. We think that the work we do helping to promote and protect this beautiful lakeshore for future generations is essential. We also think that helping as many people as possible to enjoy the lakeshore now is one of the best ways to make sure that it remains healthy for the future. Looking around the web, it isn't hard to find people doing just that, which is why we're starting a new weekly feature, where we'll bring you some of our favorite pictures, stories, and videos from around the web.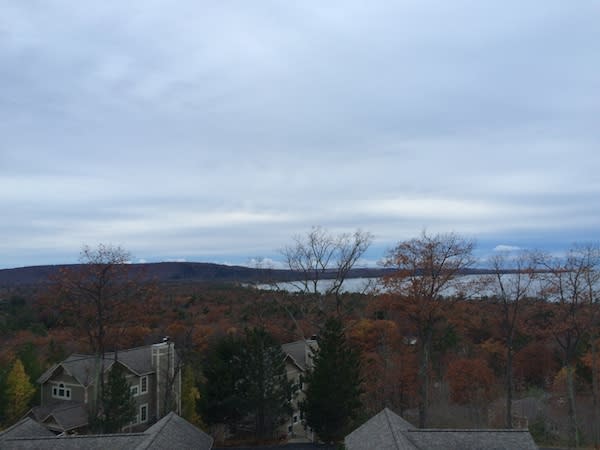 First up this week is a great story from FoodTravelist, who report on a November stay at The Homestead.  They were charmed by the resort, as well as by local institutions like Art's Tavern and Andersen's Market. We wereespecially happy that they chose to stay in November, and had a great time despite a few cold and snowy days. Fall here can be chilly, but we think it's one of the best times of year to visit– the peace and the spectacular colors simply can't be beat. The cold weather especially lends itself to romantic getaways, where you can follow a long walk on the beach with a session in front of a crackling fire.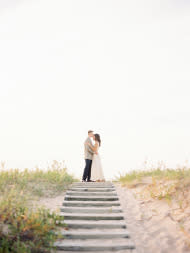 Our second post is from StyleMePretty, and offers some great photos from a recent wedding held on the beach. Photographer Laura Kinsey's shots capture both the natural beauty of the area and the equally compelling love between a happy young couple. "It's basically my idea of perfection," says writer Abby Capalbo. We couldn't agree more. 
We love romance, but it isn't for everyone and if excitement is more up your alley, our final post might be for you– the guys at Adventure Archives have a great new video up. At 30 minutes, it's a long watch, but it's worth it– we learned a few things about the incredible biodiversity of our home and enjoyed watching the guys have so much fun in our favorite place. One suggestion for their next trip– the sap from young pines is great at keeping black flies at bay. Try breaking open a young branch and rubbing the moisture where the flies are biting. 
That's it for this week– we'll be back next week with more from around the web. Have suggestions for a story, photo, or video from the region you'd like to see us share? Let us know on Twitter or Facebook!