Sleeping Bear memories on StoryCorps, hidden attractions, slave-making ants, Sleeping Bear bloopers and more. Here's a roundup of all the top Lakeshore news stories from around the web.
Sleeping Bear On StoryCorps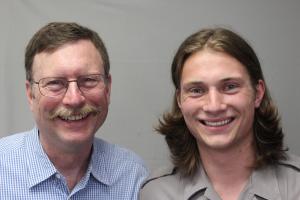 Retired chief of natural resources, Steve Yancho (left) and his son, Sam, recorded a conversation about the park for StoryCorps last year.
Steve Yancho retired years ago after a decades-long career at Sleeping Bear Dunes National Lakeshore. His son Sam also worked as a ranger at the Lakeshore. When StoryCorps recently visited Sleeping Bear Dunes as part of the NPS centennial celebration, the Yanchos recorded a conversation about their unique connection to park. To listen to an audio file of their discussion, head over to the website for Interlochen Public Radio (click here) and have a listen.
Eight Don't-Miss Gems At Sleeping Bear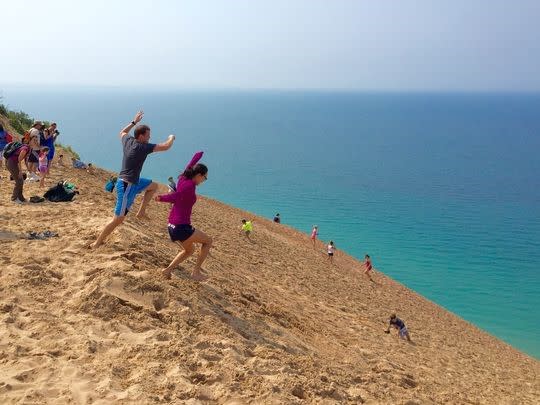 [source: freep.com]
"Secret" beaches, under-the-radar hiking trails and a couple scenic spots a lot of locals don't know about: just in time for summer, the Detroit Free Press recently put together a great list of Sleeping Bear's best under-the-radar hangouts. Click here to check it out.  
Platte River Restoration Plan Worries Some Anglers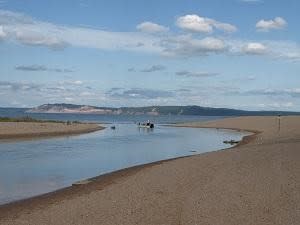 [source: nps.com]
The Platte River Restoration and Access plan, first introduced by the National Park Service in 2015, puts the future of dredging the river mouth in question. This has some anglers concerned about safe access to Lake Michigan, according to a recent UpNorthLive article by local reporter, Tom Kramer. Lakeshore officials are currently considering three options to balance public safety, access and environmental concerns: continuing to dredge the mouth when needed; moving the boat launch so dredging wouldn't be necessary for boaters; and restoring the natural beach conditions and no longer dredging. Click here to read the full story.
Recently Discovered "Slave-Making" Ants Draws German Researcher To Sleeping Bear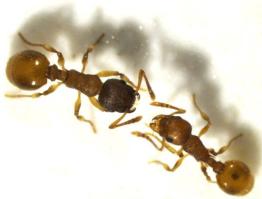 [source: mlive.com]
A rare species of "pillage ant" recently discovered at Sleeping Bear lured a researcher all the way from Germany to study them. Susanne Foitzik—a professor of evolutionary biology at Johannes Gutenberg University in Mainz—gave a talk entitled, "Coevolution Between Slavemaking Ants and their Hosts," on June 14th at the park's visitor center in Empire. According to an article on MLive this month (click here to read it), slave-making ants "steal worker brood (offspring) from host colonies, which upon emergence as adults work in the colony of their oppressors by taking over routine chores such as brood care and foraging." This particular subspecies has only come to the attention of biologists in the last dozen years and was previously known only to exist in New York and Vermont.
Detroit Reporter Wipes Out On Live TV Trying To Run Down Dune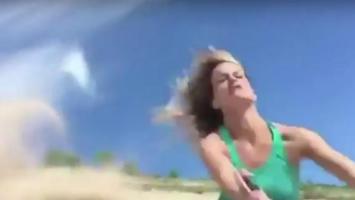 [source: yahoo.com]
From the files of "it-seemed-like-a-good-idea-at-the-time"… an overly excited traffic reporter, Kim DeGiulio from Local 4 WDIV in Detroit, Michigan, took an unintentional tumble on camera during a run down an unidentified sand dune at Sleeping Bear Dunes and then put it out there for the world to see. DeGiulio was a good sport about it and, thankfully, she wasn't hurt. Click here to watch.