May is Michigan Wine Month, but in Leelanau, we celebrate year-round with events that highlight the unique wineries of our area...
Here's a quick snapshot of some of the new things in Leelanau wine country this season!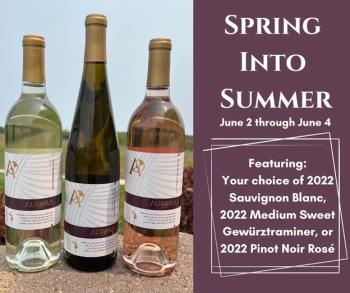 Aurora's summer event series, "Cellar Sundays," is coming back! Join them every Sunday from Memorial Day through Labor Day for either live music, food specials (like half-off small plates), or ticketed events like July 16 with "In The Vines with Drew." Enjoy a vineyard tour, guided tasting, and picnic lunch with Head Winemaker, Drew Perry. Check their website for tickets. The series kicks off with live music from Luke Woltanski on Sunday, May 28. With the exception of a few events, Cellar Sundays will run from 12 p.m. to 6 p.m. Find the full schedule on their website.
In addition, Aurora Cellars (along with other wineries) is participating in the Leelanau Peninsula Wine Trail's event - Spring Into Summer! During the event, ticket holders will be able to have first access and first taste of pre-released wines at participating wineries from Friday, June 2 through Sunday, June 4.
Aurora Cellars will be offering a choice of their 2022 Sauvignon Blanc, 2022 Medium Sweet Gewürztraminer, or 2022 Pinot Noir Rosé. Along with a 3 oz. pour of wine, attendees will also receive $10 in Cork Cash and a signature LP Wines wine bottle tote. More info here.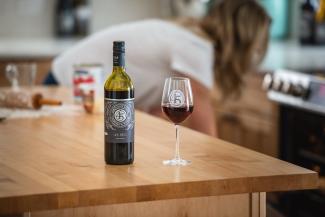 45 North
Their "Dining in the Vines" Series is underway with dates May 24, June 14, July 19, Aug. 9 and Sept. 20. Each evening is a little different and, for example, you might spend the evening with Chef Adam Raupp enjoying seasonally curated menus paired to perfection with 45 North wines, led by their winemaker Jay Briggs. Visit their Facebook page for updates as tickets are released for each event as they approach.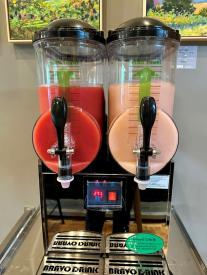 45 North is also hosting a "Summer Music Series" with live music – and wine, of course! – from 3-6 p.m. on Thursdays through Aug. 31.
Black Star Farms
Slushees, anyone? Come out to Black Star Farm's Suttons Bay tasting room and try their new Sangria slushee or Cherry Lemonade slushee. Bonus: The Cherry Lemonade slushee is non-alcoholic so even the kiddos can enjoy. (But for an extra $5, the grown-ups can add a shot of brandy to their slushee!) These special frozen drinks are only available on Saturdays at their location on the Leelanau Peninsula in Suttons Bay.

In celebration of "Michigan Wine Month," Leelanau Sands Casino is hosting a special one-day wine pairing event on Saturday, May 27 from 5-8 p.m. featuring local favorites from Good Harbor Vineyards, Aurora Cellars, 45 North Vineyard & Winery, and more!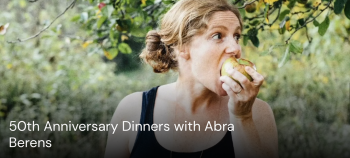 MAWBY
MAWBY is celebrating its 50th anniversary with several special events and new releases (see pic for 4 new wines on deck this year!).
They are also offering 50th Anniversary Dinners with Abra Berens on three nights: July 23, Aug. 20 and Sept. 17. Abra Berens is a chef, farmer and New York Times bestselling author. The menu consists of a welcome pour and light appetizers, followed by five courses paired with MAWBY wine. Both the menu and the wines will change each dinner, depending on what is in season.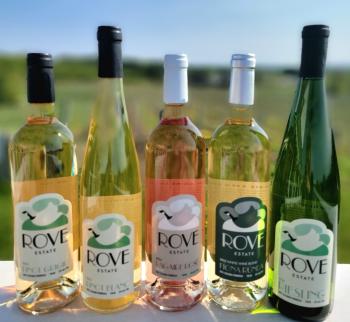 Rove Estate
Founded by Rove's very own McKenzie Gallagher, along with Heather Durham-Birley, the Traverse Wine Institute (TWI) is a brand-new wine learning center! Their aim is to create a world-class institution that celebrates the history and culture of winemaking, while also pushing the boundaries of what is possible in the art of viticulture. TWI currently offers four different levels of courses, from beginner & enthusiasts to a master class. Visit the website to learn more on this unique and new opportunity in Leelanau County!
In addition, Rove has several new wines out for the season – learn and enjoy!
As the summer season unfolds, watch for more news and updates on our Leelanau Wineries – until then – CHEERS!