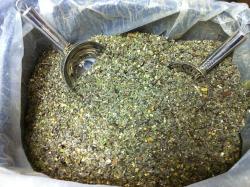 It takes an abundance of tiny leaves to make a single pound of tea, and it is grown almost exclusively in temperate zones. So how does a Tea Fairy in snowy Leelanau County manage to grow hundreds of certified organic tea plants on her farm?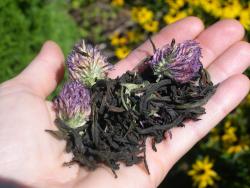 The cured leaf of the tea plant ("Camellia sinensis") has been cultivated and shipped worldwide for thousands of years, enjoyed both as a medicinal concoction or simply as an iced drink. It is second only to water as the most consumed beverage in the world. However, there are only a handful tea farms in the United States.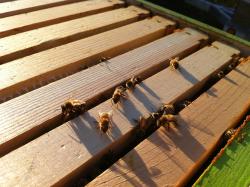 Light of Day Organics was founded by a traveling nurse and mother named Angela Macke in 2003, following an auto-immune diagnosis. She is passionate about "tea-evangelism", and tea's nutrient-dense capacity to reduce inflammation to fuel the body and spirit. Her background in Holistic health as a Registered Nurse, Educator, and Horticulturalist plays an integral role in the creation of each and every blend of Tea grown at the farm, located 8 miles west of Traverse City.
It's been a busy Spring at Light of Day, with contractors working on the completion of another hoop house for more tea plants, and preparing the land to welcome some new livestock additions to help support farm fertility with on-farm manure source (a requirement of certified Demeter Biodynamic farms). They actively looking for friendly farm animals in the area in need of adoption to live out their lives happily in safe, organic pasture.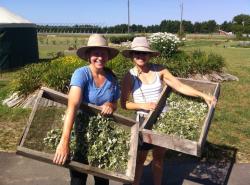 While the retail store and farm is currently closed to the public, all products are currently available online (https://lightofdayorganics.com/order/).
Macke looks forward to the return of "Farm Friday" special events (yurt classes, tea tasting, farm tour & private shopping) in the later summer, or once restrictions are lifted.