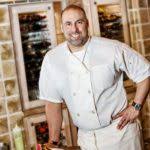 This week I had the pleasure of speaking with John Piombo, Executive Chef of The Homestead restaurants, Nonna's, Cavanaugh's, and Café Manitou, located in Glen Arbor, MI.
The winter months in Michigan can be arduous. And January, with its grey days and cold temperatures, is no picnic. And during COVID? You may feel like winter may never end.
But Chef, John Piombo, has a cure for that.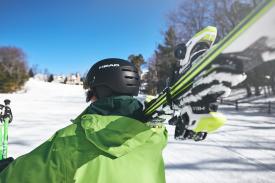 You may be surprised to learn that although everything is quite literally shutdown, The Homestead is thriving this winter, and for a good reason. They have ski packages and great dining options when you're done hitting the slopes. Once you're finished, you can sip a tasty drink and enjoy a delicious meal around one of the three bonfires at Whiskers Bar and Grill, which is equipped with twenty patio lamps and roaring fires.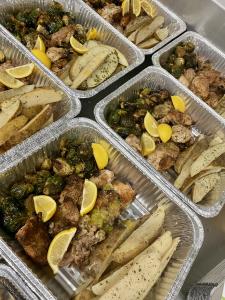 "We are busier now than we were last year," says John, "You can ski and when you're done, you can go sit down and eat, or have a beer by the bonfire or take the food back to your room. It's been a lot of fun for the guests and it's been very well received".
Lasagna, Shepherd's Pie, Pot Roast, General Tso's Chicken, Chicken Marsala, Beef Barbacoa, Goat Mac and Cheese, and Carbonara Chicken are just some of the things offered on John's menu.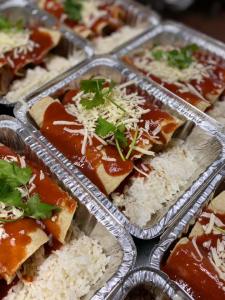 "We also offer chicken enchiladas with black beans and rice," says John "We focus on heavier foods with creams and cheeses, stuff that will stick to your ribs when it's cold outside. It's a one-stop-shop, and you can make a complete meal out of it and be on your way"
And on Saturdays, if it's nice outside, John will cook up meals like Jerk Chicken on the outdoor grill. "People
like to stand by the fire and take in the whole experience," says John, "The fire and the food draw everybody in."
Like something out of a Harry Potter movie, John and his staff will even cook up hearty soups and warm them over a cauldron on one of the three outdoor fire pits.
It's hard to picture a more content experience.
"It's a comfortable atmosphere and everybody's embracing it," says John "As long as you dress warm, you'll be fine. The fires are going, and I've been pleasantly surprised by what we've been able to do this season."
For more information about the ski packages at The Homestead, check out this link, here: https://www.thehomesteadresort.com/play/winter-activities/